Silicon Slopes sits just to the East of this project. Many employees are looking for a more rural home instead of the city center and urban typologies, and the American Fork Apartments meet the needs of this target market. The design draws inspiration from "modern farmhouse" or "contemporary mill." The American Fork Apartments maintains a unique and compelling aesthetic that stands out from the many apartment communities in American Fork.
The mix of units is geared toward larger units with more bedrooms to accommodate families, each with its own take on work from home flexibility. Our design team has responded to the increased need for home office space by including built-in desk nooks, dens, and shared podcast / virtual conference rooms. Balancing home and work life, our design comprises health-focused amenities such as indoor and outdoor fitness areas, pool, yoga room, spin room, and spa.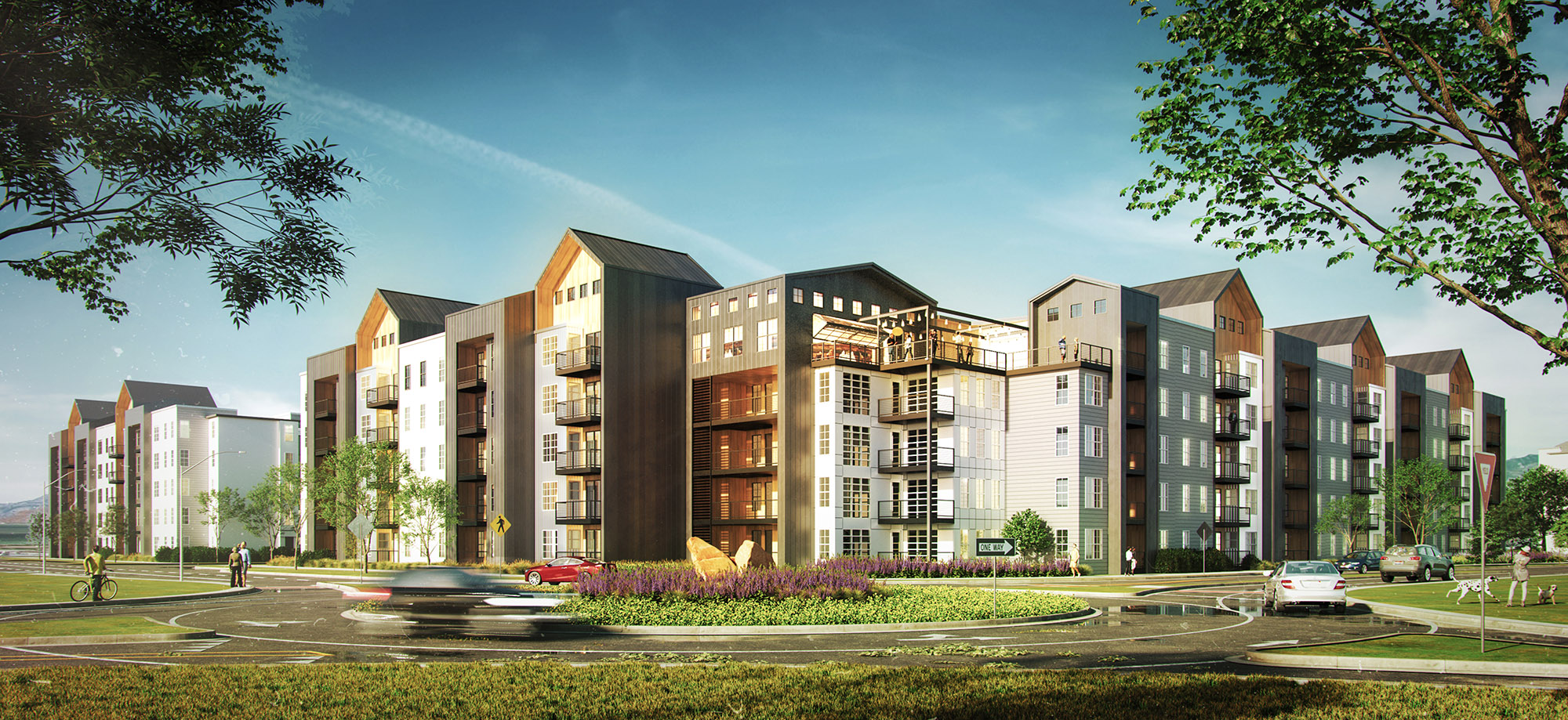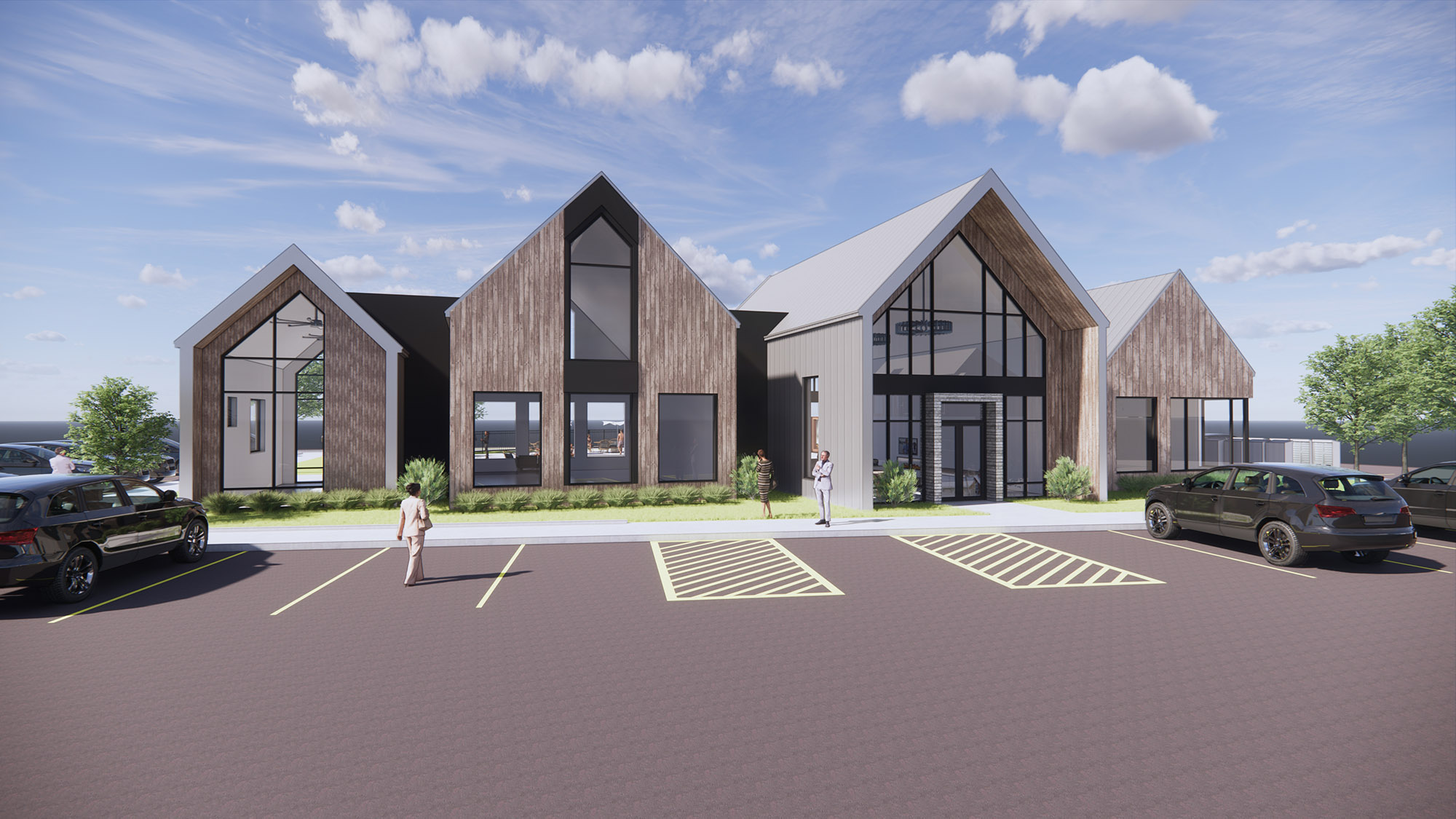 Indoor Air Quality
The Apartments at American Fork are designed to improve the health and lifestyle of its residents. The amenities are geared to improving air quality and encouraging outdoor recreation and activity. The clubhouse and fitness centers open directly onto the outdoor amenity deck with massive bi-folding doors that allow outside in.
Sleek Modern Balance
The interior design of the units, leasing offices, and amenity spaces are a refinement of the exterior design; taking the modern farm aesthetic and creating spaces with warm wood tones balanced by crisp modern lines.