A fast-tracked project, FFKR delivered a new Bank of Utah branch in less than three months, from kick-off meeting to move-in. This could only be accomplished through effective project management and  seamless teamwork between FFKR, consultants and contractor. Designing from the ground up, the team met with the client to define programmatic requirements and propose designs to capture and reflect the Bank's brand and desired user experience. A key element was the design of offices with full glass partitions to bring natural daylight deep into the space.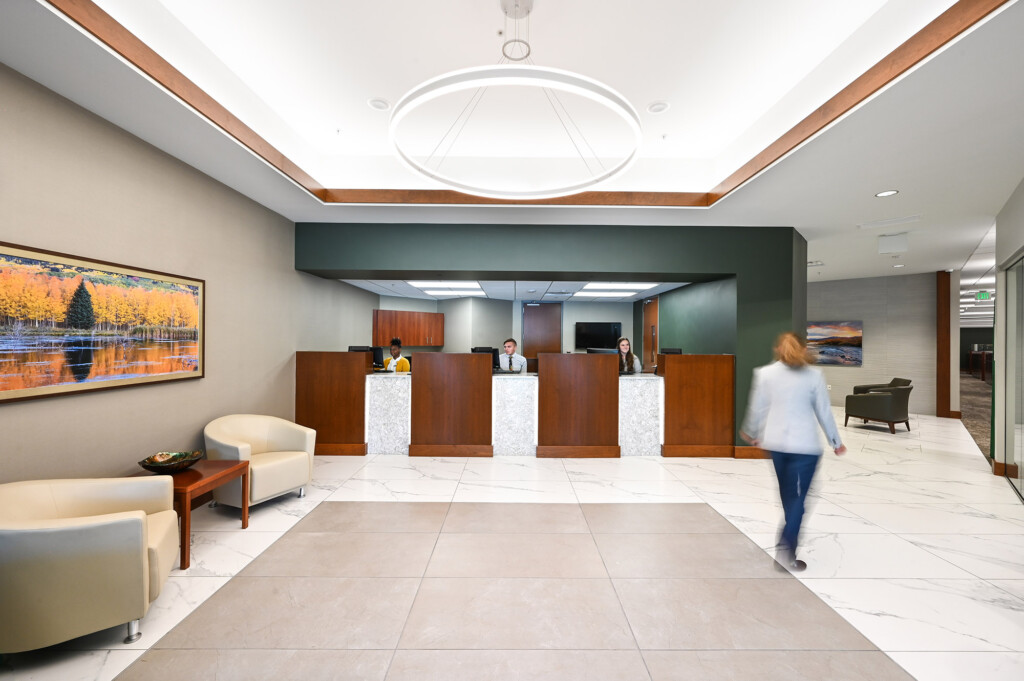 Reception Area
FFKR worked with Bank of Utah to consolidate two branches and office suites into one location. It was a challenging and expedited programming effort to take a list of needs and reconfigure it into the exiting conditions of the Social Hall Plaza building.
Waiting Area
Utilizing Bank of Utah's exiting artwork and furniture, our interior design team incorporated corporate warm tones of greens, browns, and greys.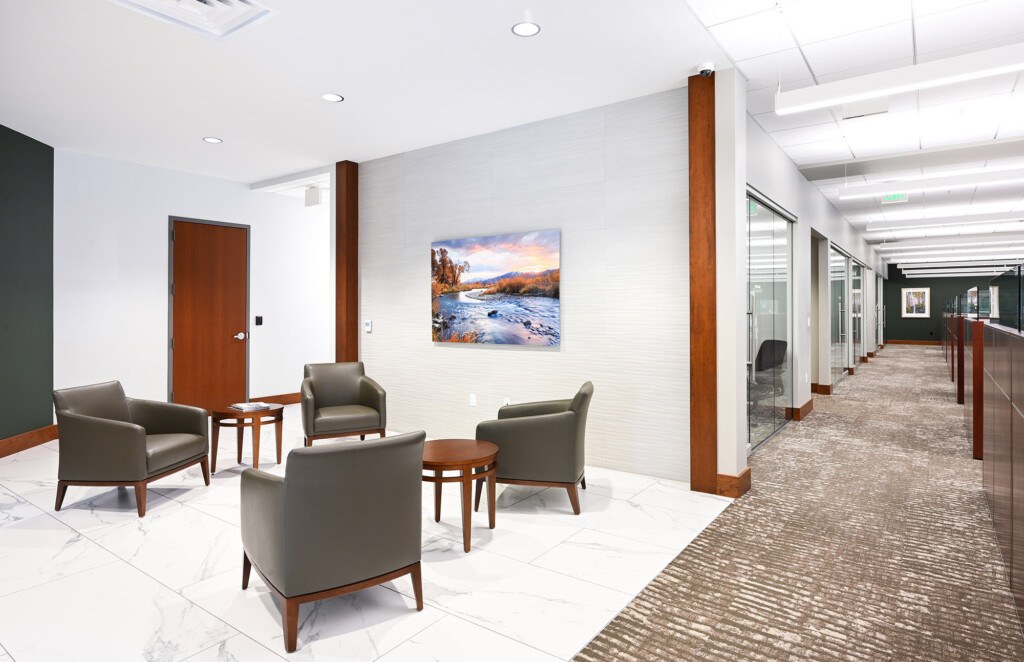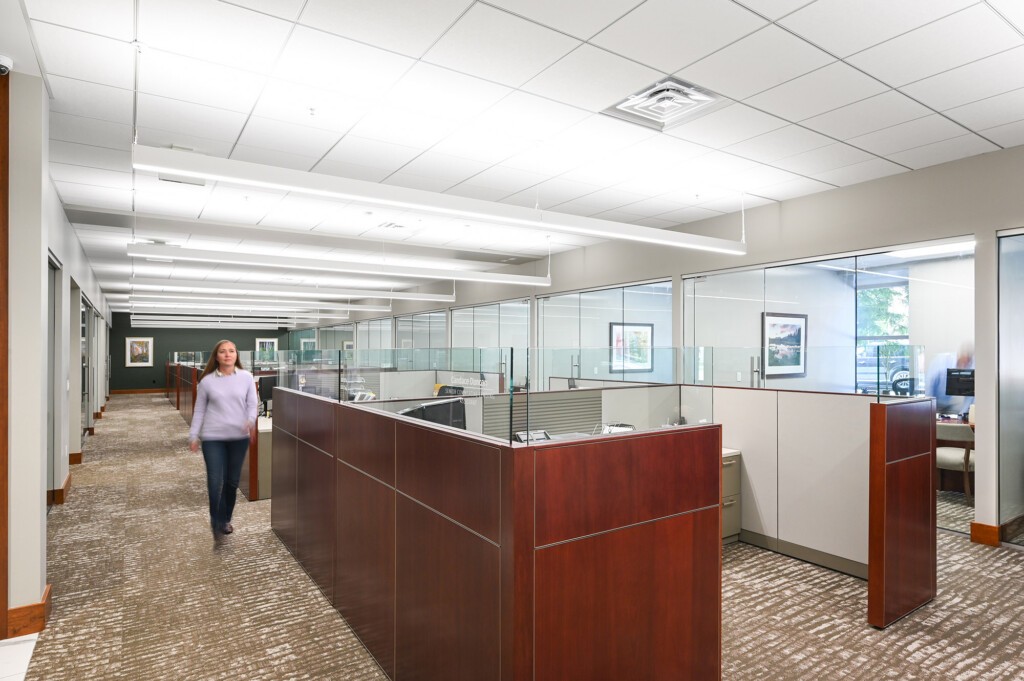 Banking and Loan Support
Office layout follows a traditional hierarchy of private offices along the exterior with glass walls to allow natural daylight into the interior bank of cubicles. Overhead indirect lighting provides consistent neutral light without hard shadows.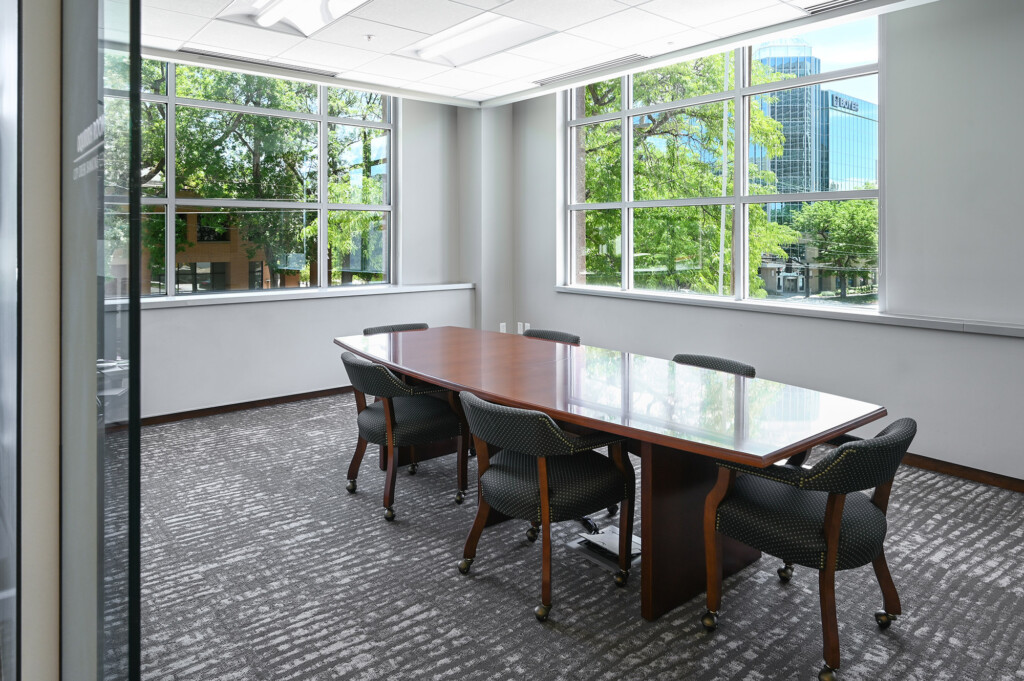 Conference Room
Comfortable meeting room with views of the outside and lots of natural ight.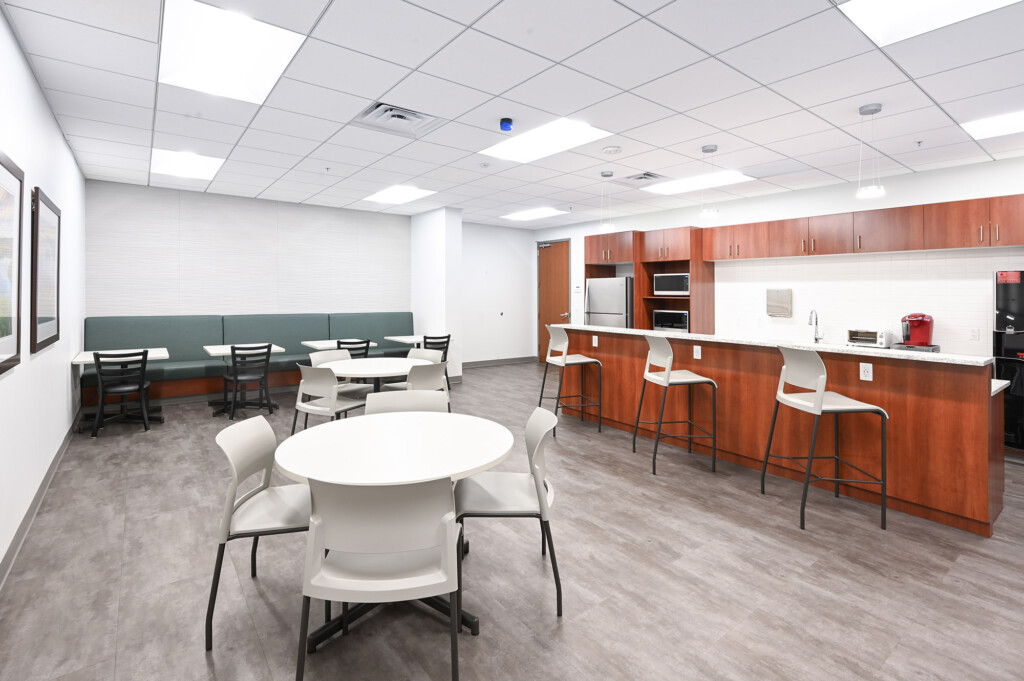 Break Room
The break room is centrally located in the office space and is easily accessed by employees.