The offices of Kirton McConkie required an update, but not an overhaul as the formality and paneling suited the company. FFKR was hired to help define and deliver changes that would maintain the character of the space but incorporate the new elements necessary to meet their needs.
With an interest in fostering employee wellness, priority was given to creating space for new locker rooms with showers. And, understanding the role of lighting in a healthy workplace, attention was given to optimizing natural daylight. A new ceiling design was installed, utilizing LED lighting for optimal light temperature as well as energy efficiency.
Seamless coordination with the client, suppliers, contractors and consultants allowed architectural modifications to be completed in 60 days.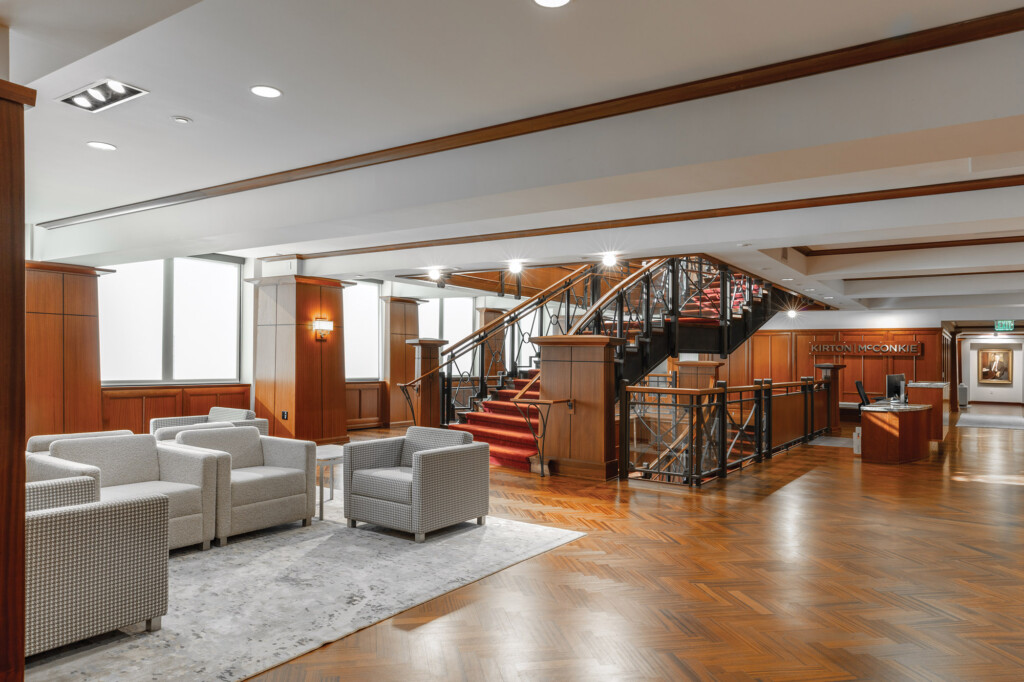 Attention to Every Detail
The project team gave attention to every detail, to enhance the overall experience for clients and employees. Custom rugs were designed. Furniture was carefully selected to bring a fresh, current take to the formality of the overall atmosphere.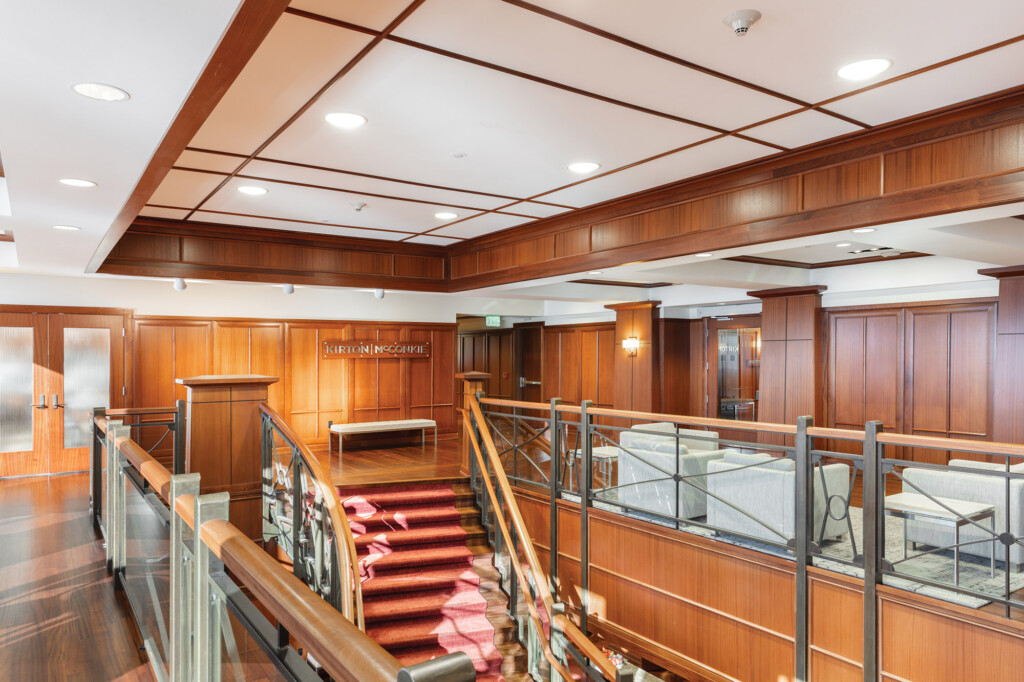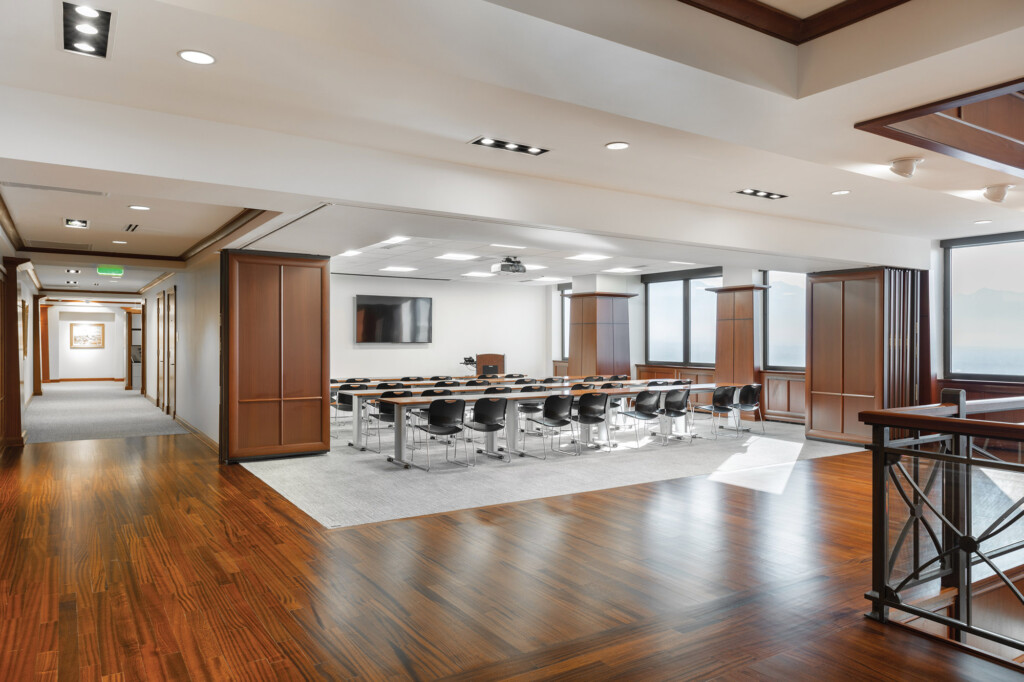 Efficiency as a Project Driver
FFKR designed a multi-functional gathering space, rather than dedicating space to single use.  The result is a training room partitioned off for formal meetings or training sessions, or opened up to the second level lobby for events or client entertainment.
Art and Wayfinding
The client's art collection was thoughtfully and strategically placed throughout the space, becoming a guiding element in general wayfinding.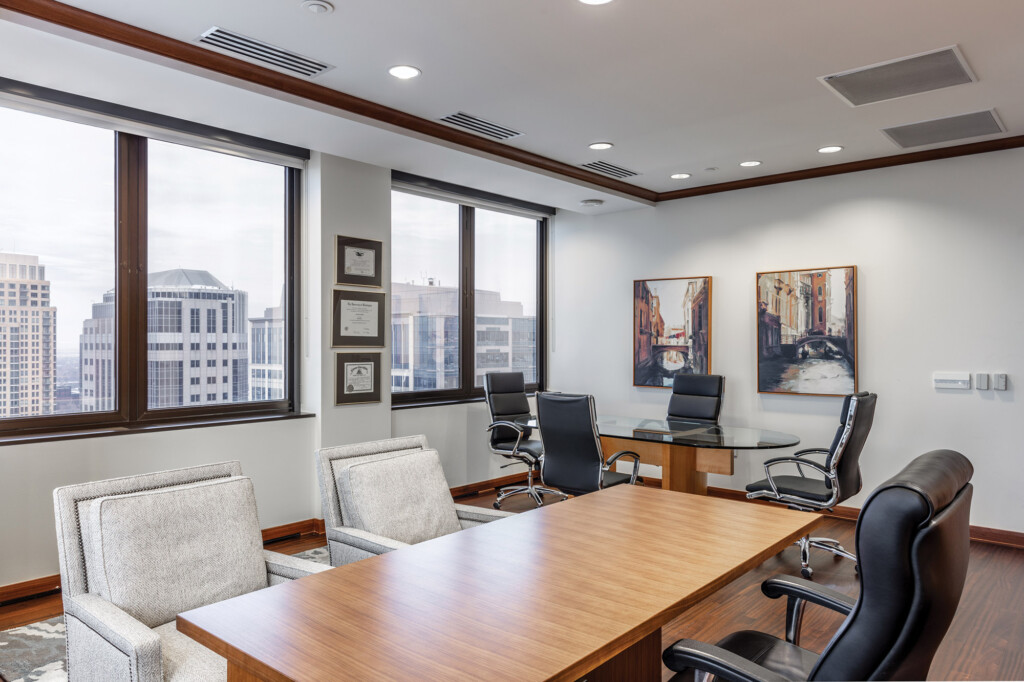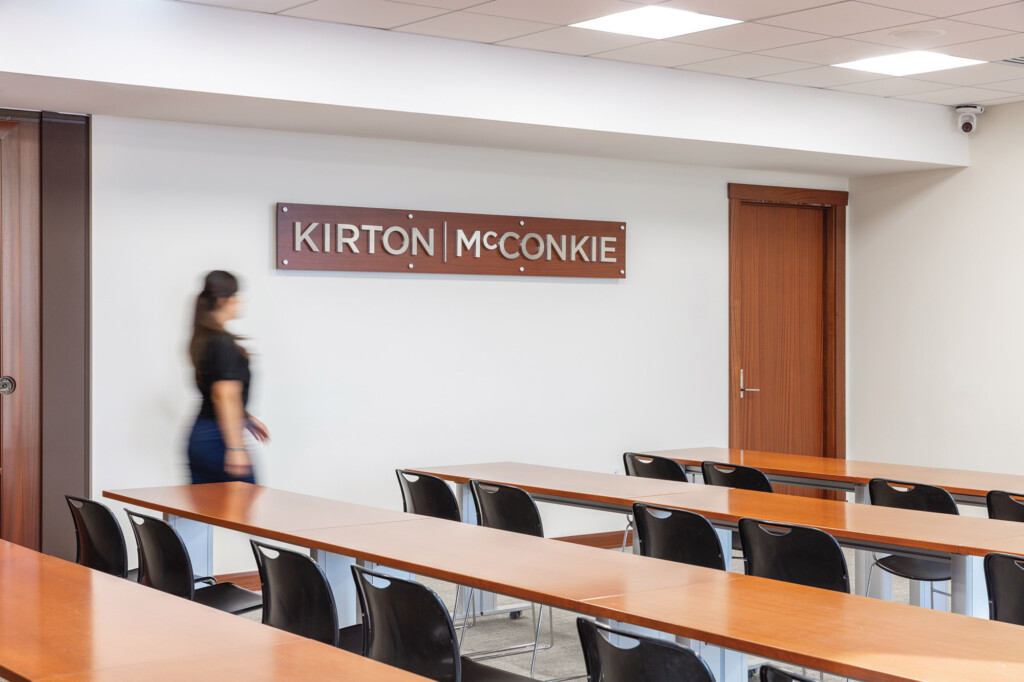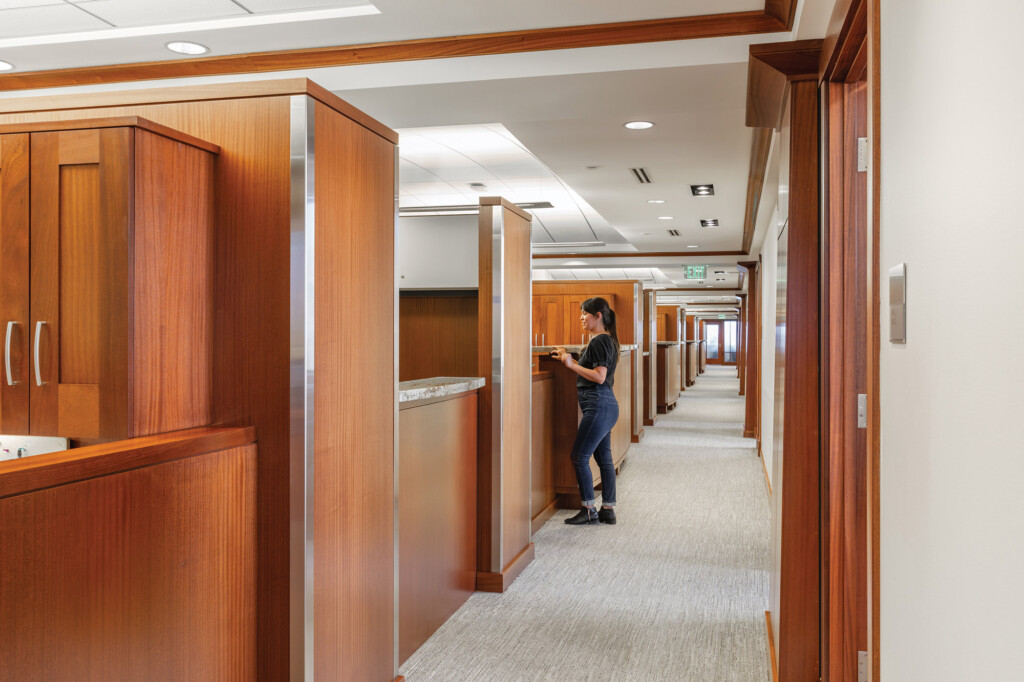 Collaborative and Open Work Area