With the move of their offices to 111 Main, Dorsey & Whitney Law firm sought to transition from their traditional look of heavy wood, Persian rugs, and fireplaces to a more sophisticated office environment. As a national law firm, they wanted to increase their capabilities and presence of their Utah office. Our goal and objective was to design new office spaces that will help them expand their business, and recruit and retain employees. Keeping true to their brand, our design team blended a traditional aesthetic with modern design elements of wood, glass, and stone to create office spaces that are truly unique to this law firm.
Private offices and team huddle rooms are designed to capitalize on the incredible views of the Wasatch Front. Natural light penetrates the entire office through the use of glass on the perimeter office and conference room walls. A balance of collaboration spaces and private offices accommodated their dynamic work force needs. Huddle rooms, collaborative spaces, and a large breakroom encourage teams to work together on cases. To aide in achieving the goal of employee retention, each team at Dorsey & Whitney has their own custom huddle room designed to fit their particular work functions.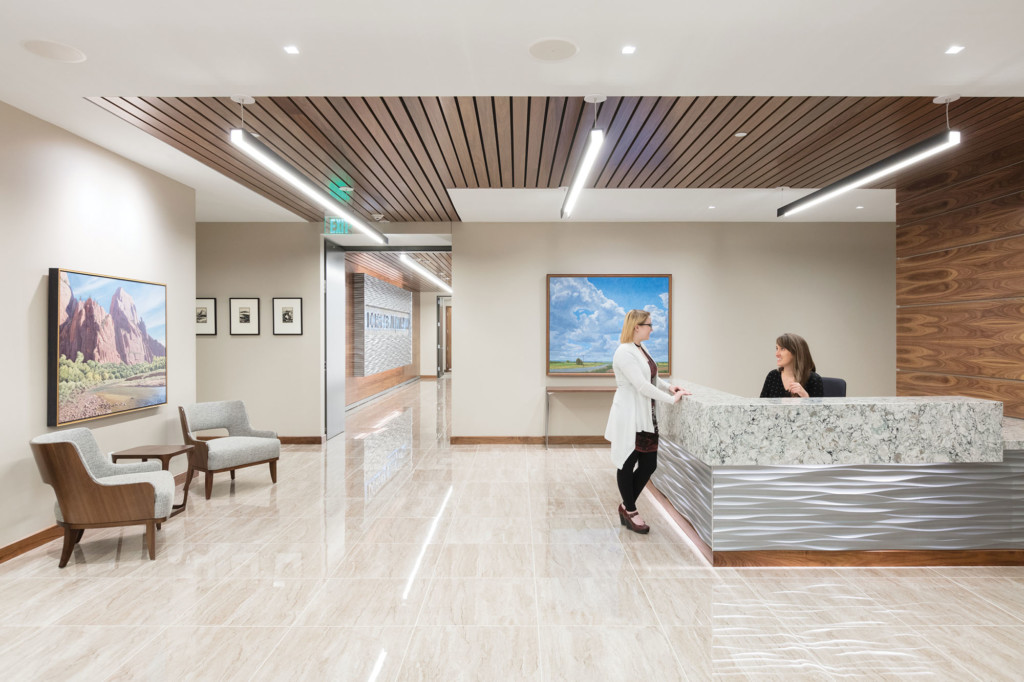 Clear Direction
Visitors can easily find their way from the elevator lobby to the large spacious reception lobby.
Welcome View
With a cozy seating area at the front entry, the guest experience is welcoming while the clean sophisticated conference rooms are readily accessed.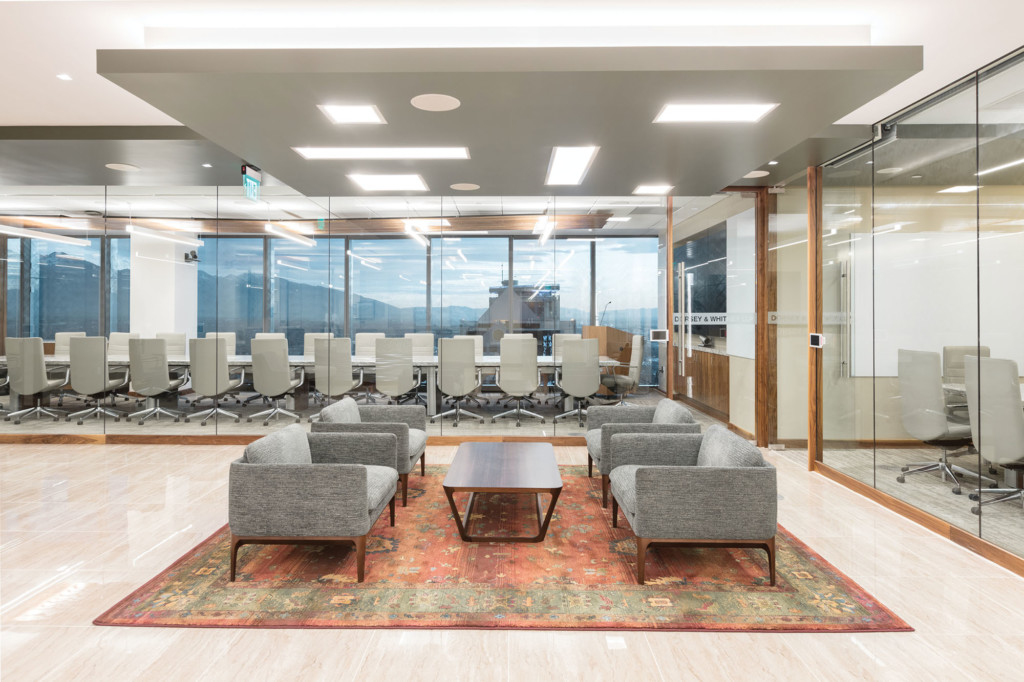 Inward Light
Throughout the space, including the main board room, interior walls are glass wherever possible to allow natural light to extend deep into the building.
Strong Presence
The elevator lobby is light and welcoming with a mix of wood, specialty wall panels and lighting. The illuminated "portals" as you step on and off the elevator provide a sense of arrival.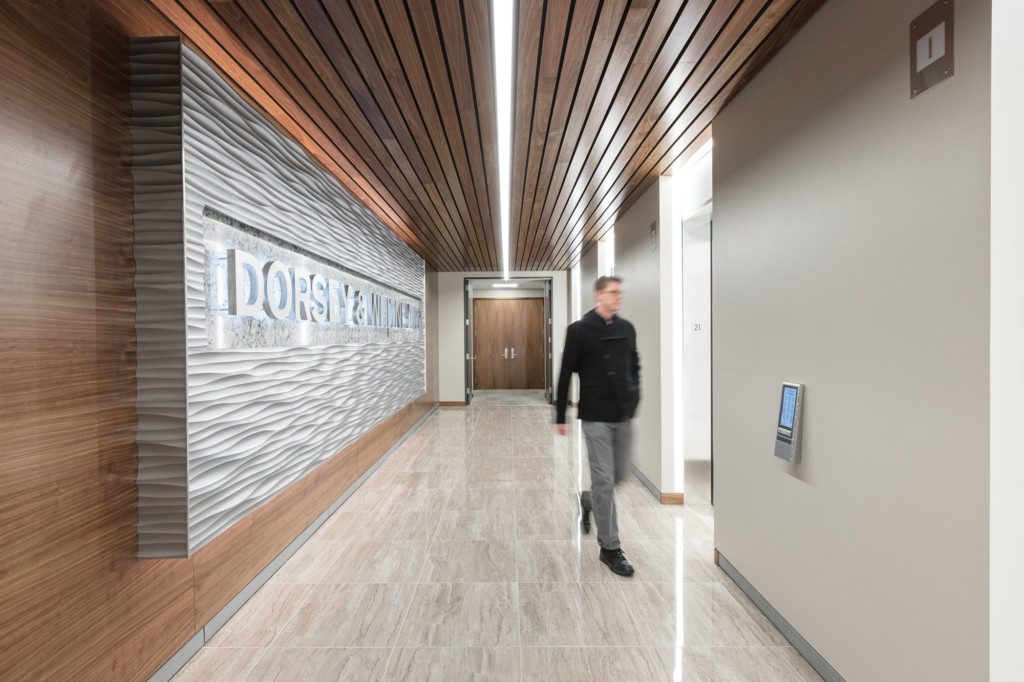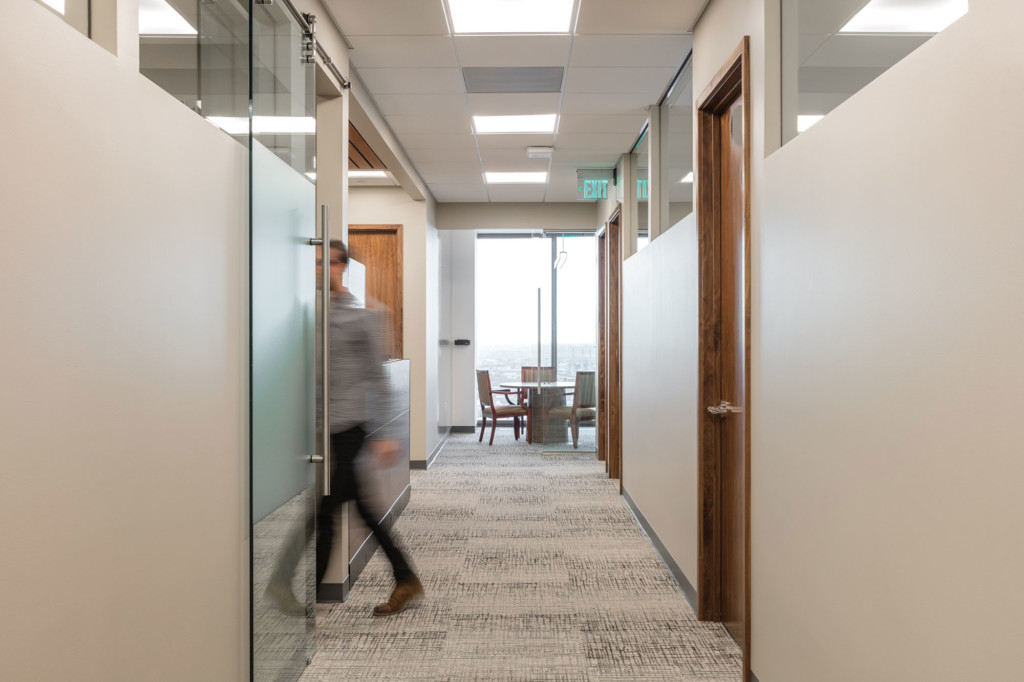 Outward View
Every main corridor through the space ends with a glass wall. This allows everyone to enjoy the scenic view as well as create natural illuminated corridors that don't feel so directional.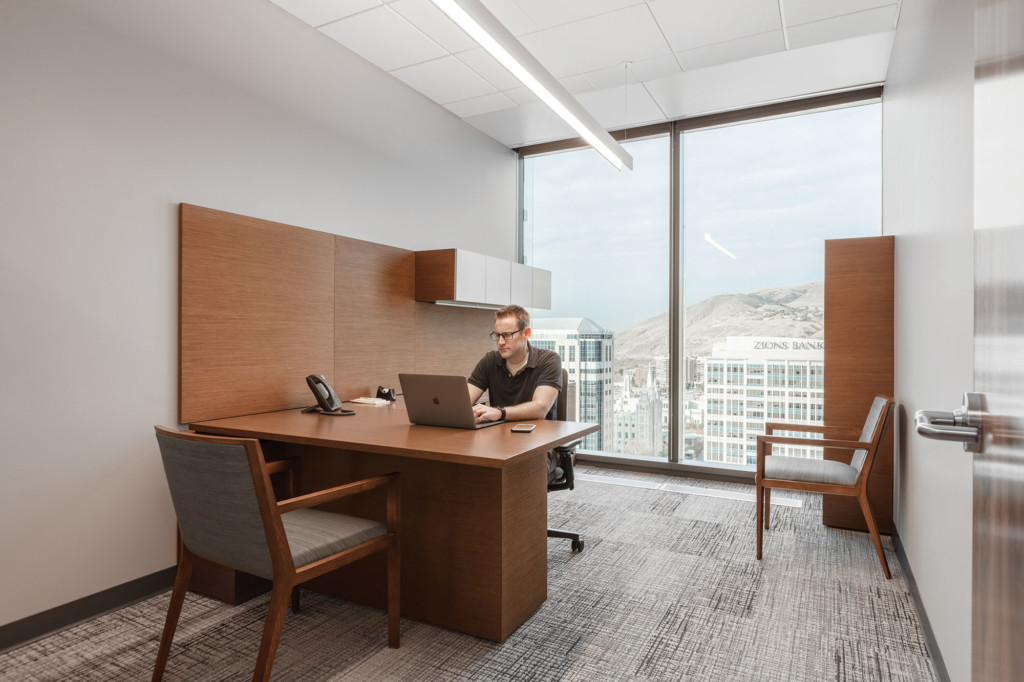 Focused Space
The enclosed offices are clean and simple which accommodates focused work time.