Buckner Insurance relocated floors within the same building and desired a modern update to their offices. FFKR was hired to help define and deliver changes that would maintain the character of the company while incorporating new elements to meet their needs. The team worked closely with the client to deliver on their vision for the new space.
Priority was to increase natural light and views of the outdoors. Utilizing multiple large windows and positioning private offices to the central corridor with cubicles on the perimeter, light reaches far into the interior spaces. LED lighting was installed throughout for optimal light temperature as well as energy efficiency.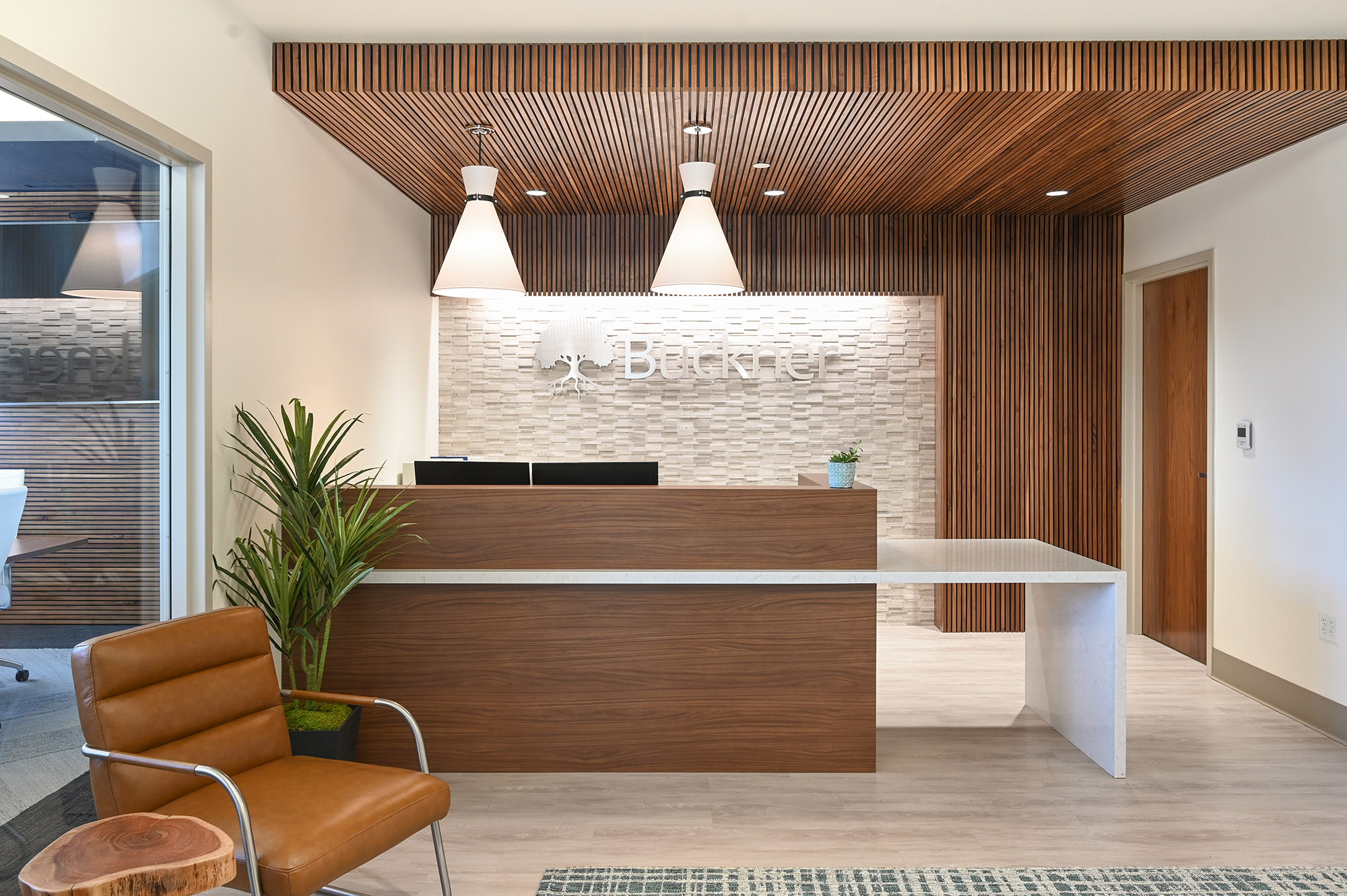 Reception Desk
The first refresh in over 10 years, the new office space for Buckner Insurance is infused with a modern and warm aesthetic.
Large Conference Room
 The frameless glass was installed to maintain a light and open space.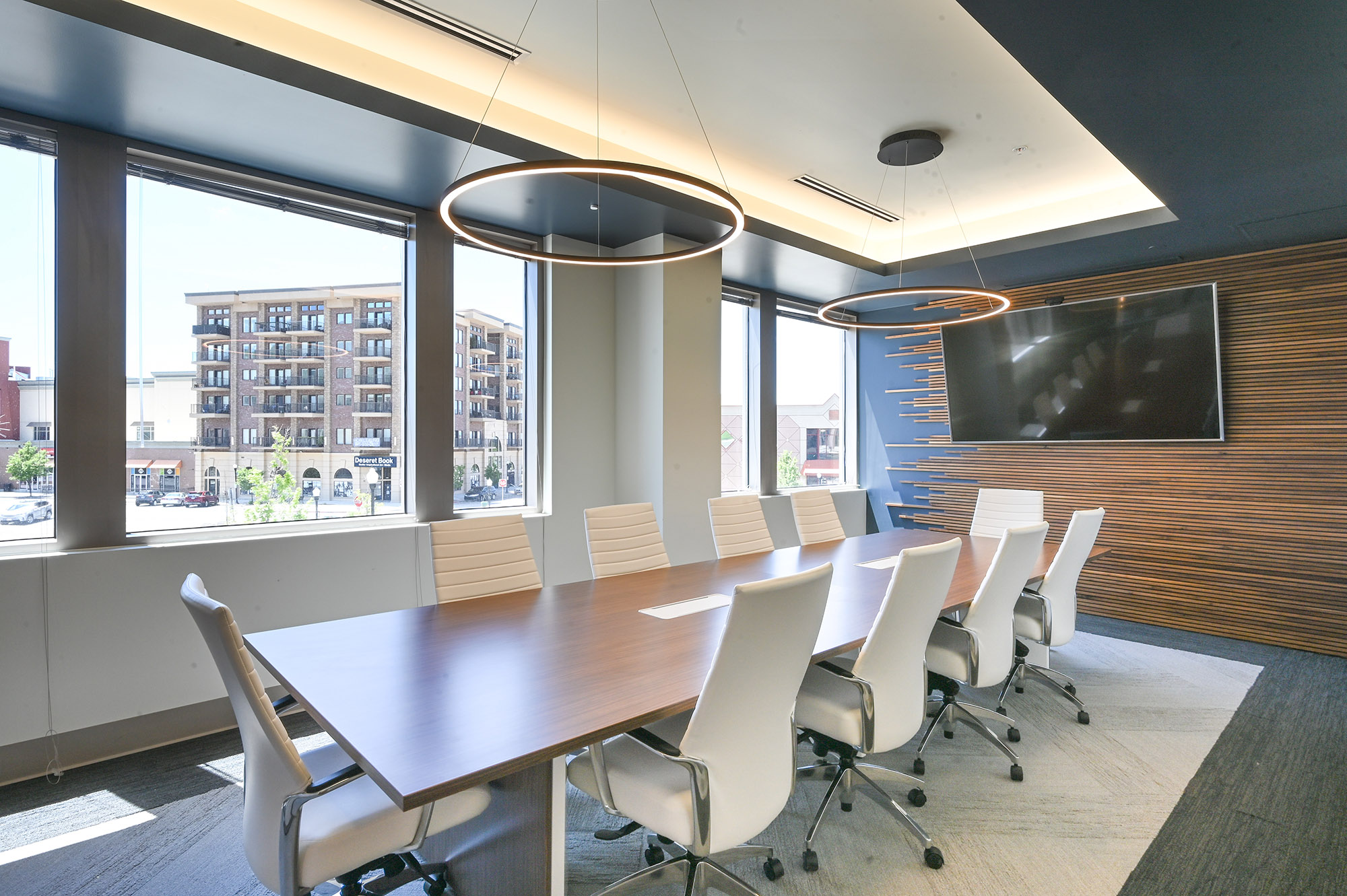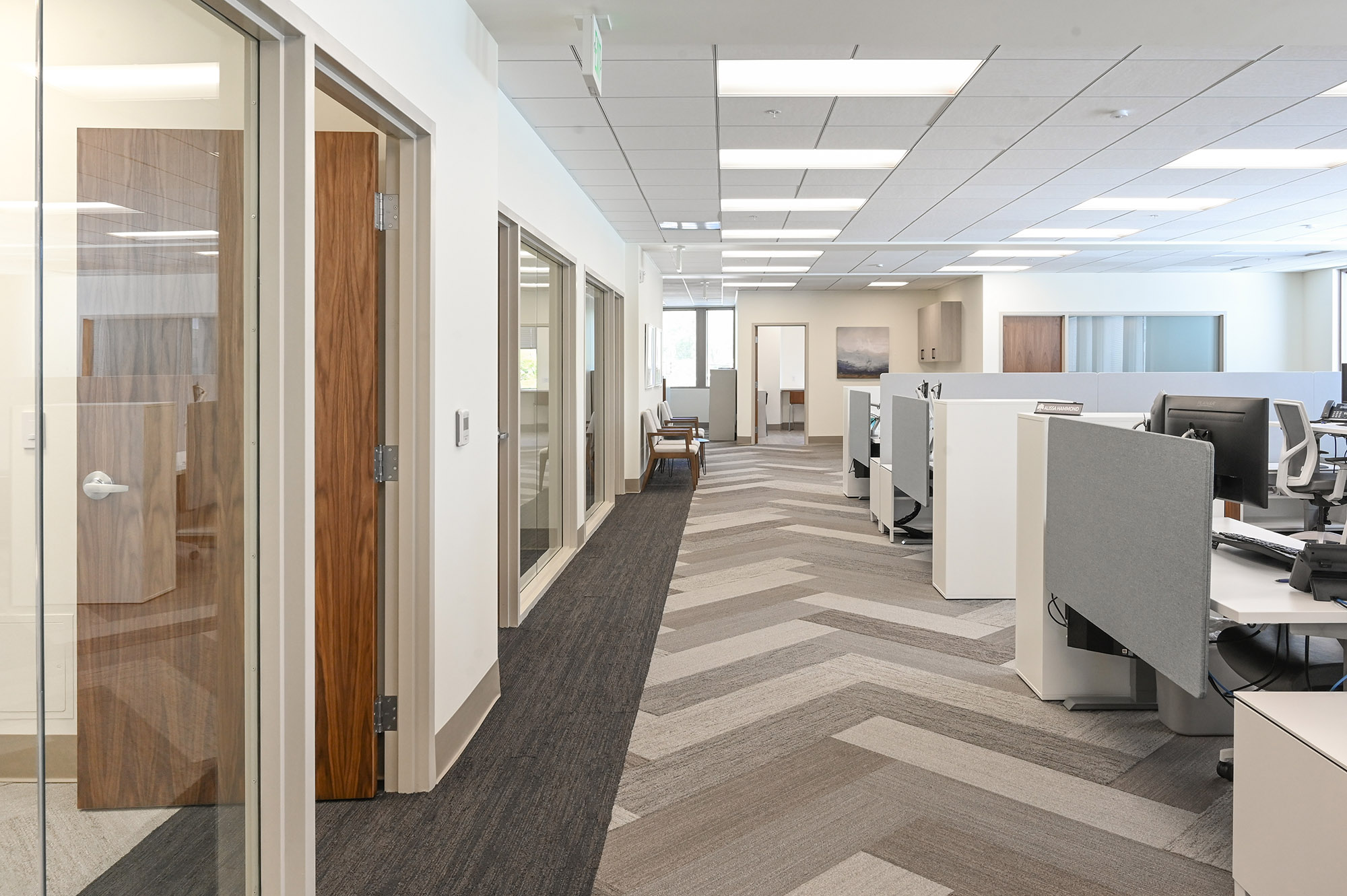 Workspace
Inclosed private offices are located in the center of the work area and encircled by cubicle desks. This layout allows for the natural light from the surrounding windows to penetrate the center of the building, improving the experience for all.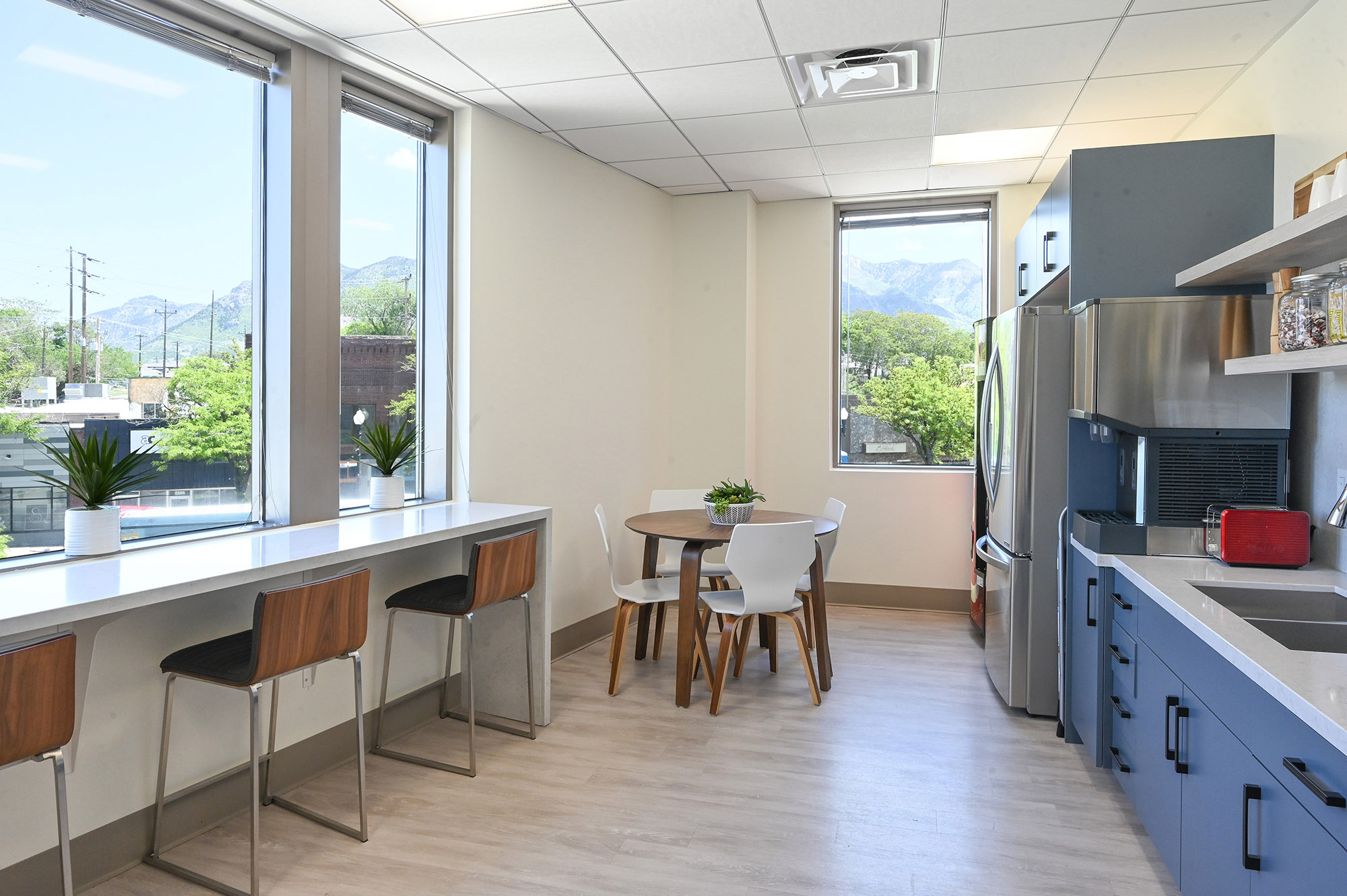 Breakroom
From the third floor in the heart of Ogden, employees have great views of the city from their updated breakroom.