Clinical Innovations, a division of Laborie, is the world's largest manufacturer of medical devices for Obstetrics, Gynecology, and Neonatal care. They needed to expand the size of their existing manufacturing facility, allowing them to add nearly 6000 square feet of contiguous ISO 7 certified cleanroom to their manufacturing lines.  FFKR worked closely with them to facilitate this expansion in phases without disrupting their manufacturing shifts in the existing portion of their facility. The expansion required a new roof-top air handling unit and upgraded the house exhaust and compressed air systems.
Within the boundaries of the existing building, the project meets the client's needs for manufacturing expansion by adding lockers, enhancing gowning room efficiencies, increasing the clean room area, and streamlining the materials flow throughout from receiving to storage to manufacturing to packaging to shipping. Challenges to the Project included 100% manufacturing occupancy and production without disruption during the remodel. All of which were coordinated by carefully phasing the construction.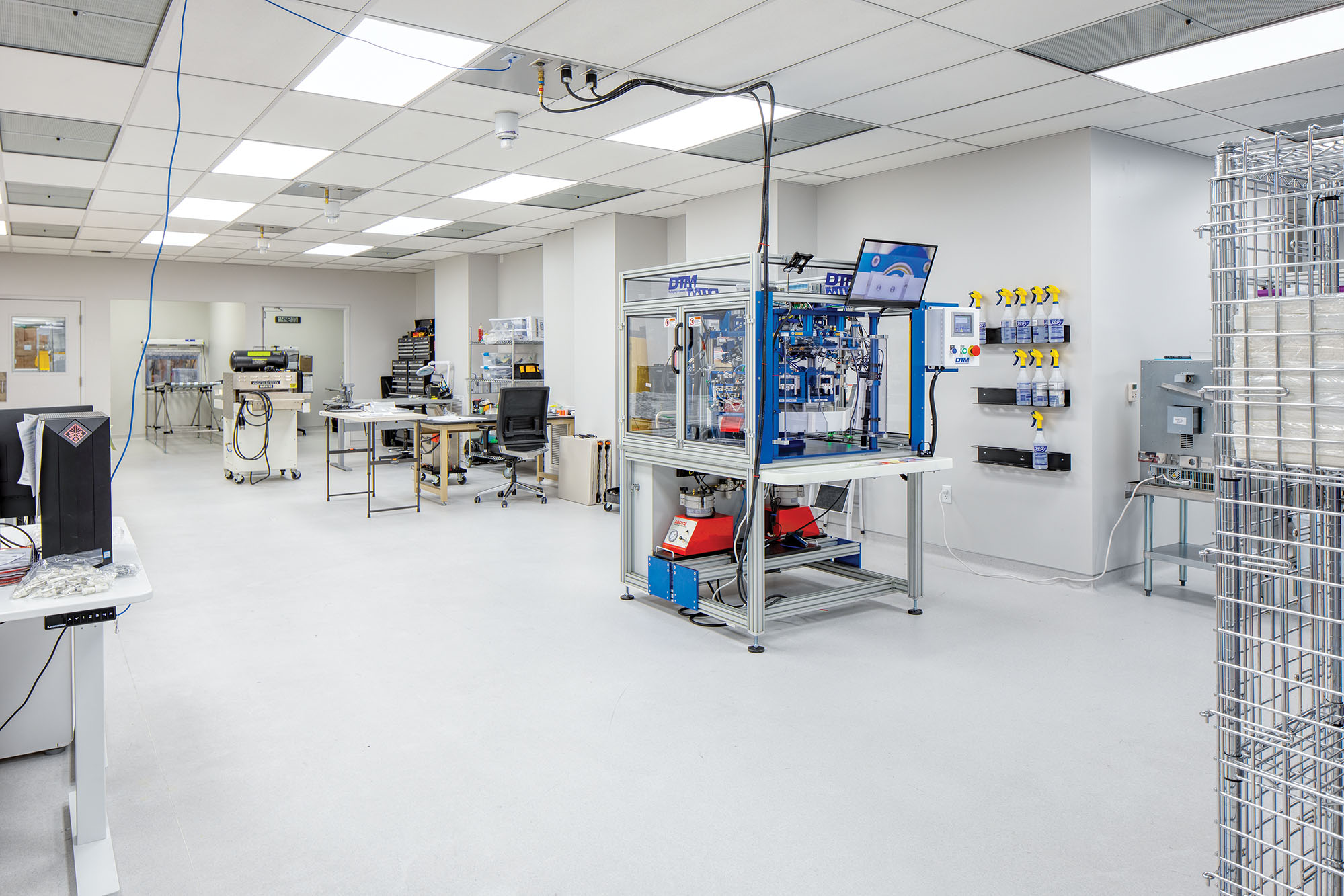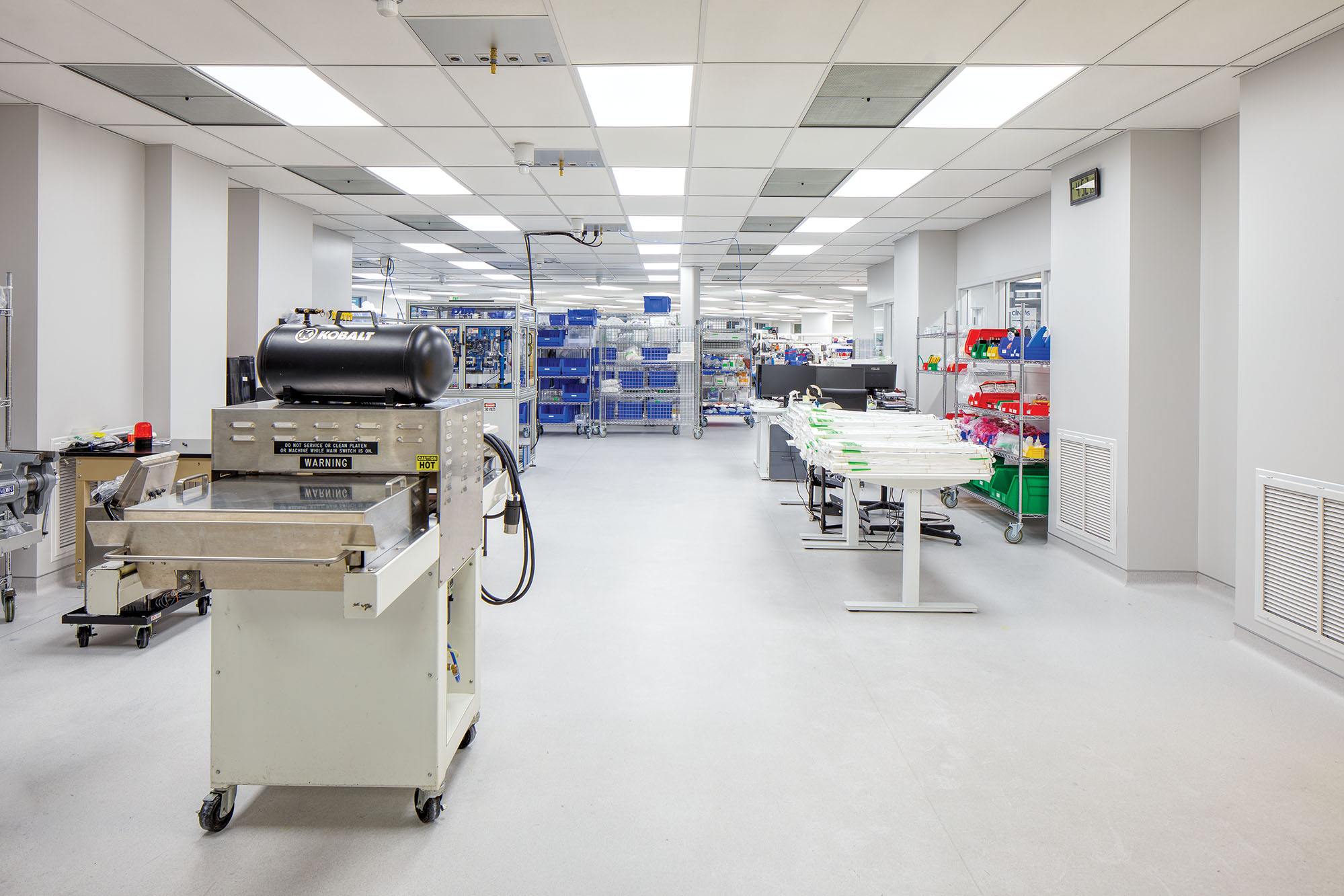 Equipment Flexibility
A new grid of ceiling service panels with outlets for access to power, data, and compressed air was provided, allowing flexibility to arrange equipment anywhere on the floor as needed. To accommodate their manufacturing processes involving hazardous chemicals, five-inch exhaust ports were also provided at the ceiling so that flexible exhaust lines can be connected from equipment directly to the house exhaust system where required.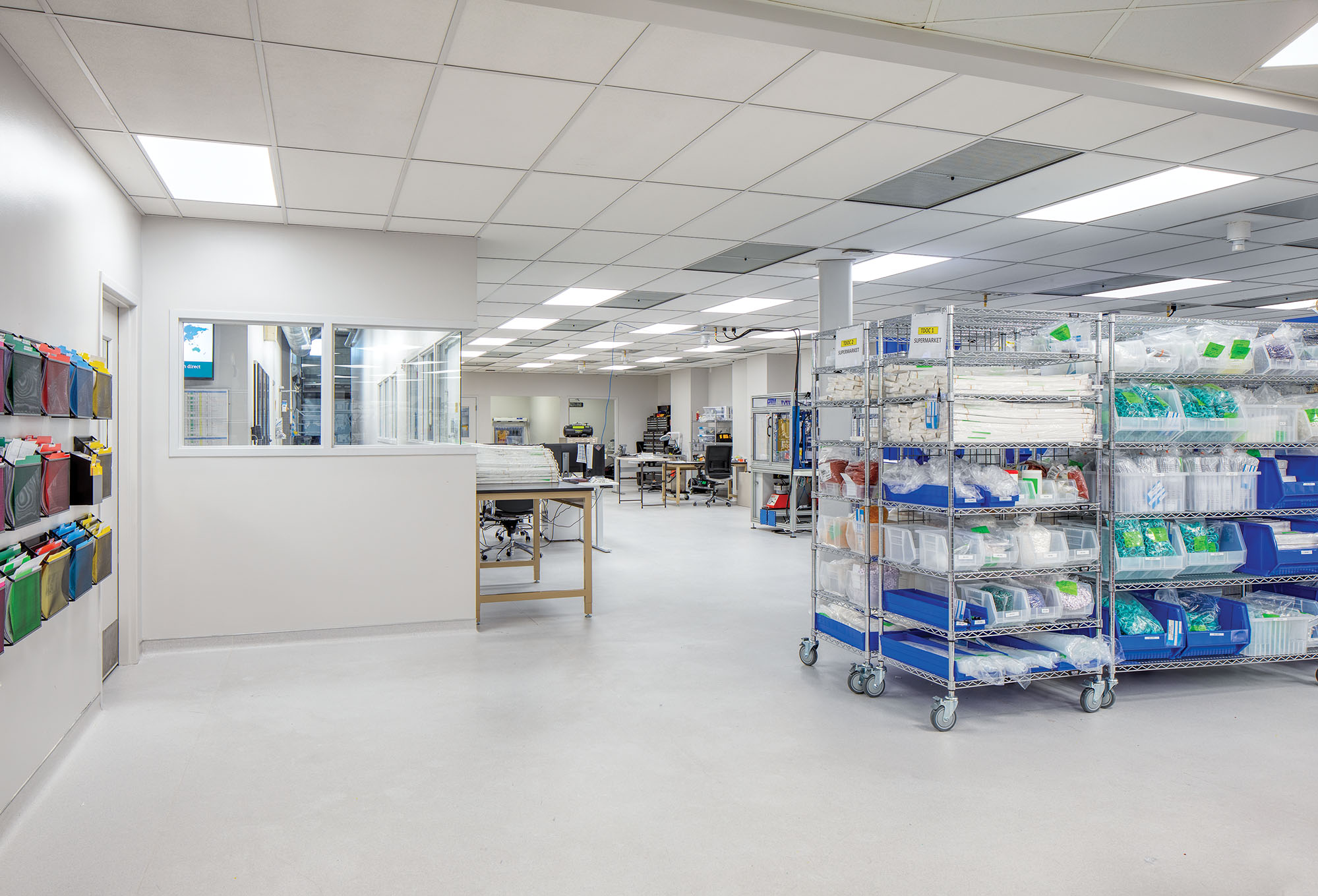 View of Cleanroom
Windows were provided as part of the expansion, allowing staff and visitors to view the cleanroom and ongoing production operations without having to gown in for the cleanroom spaces.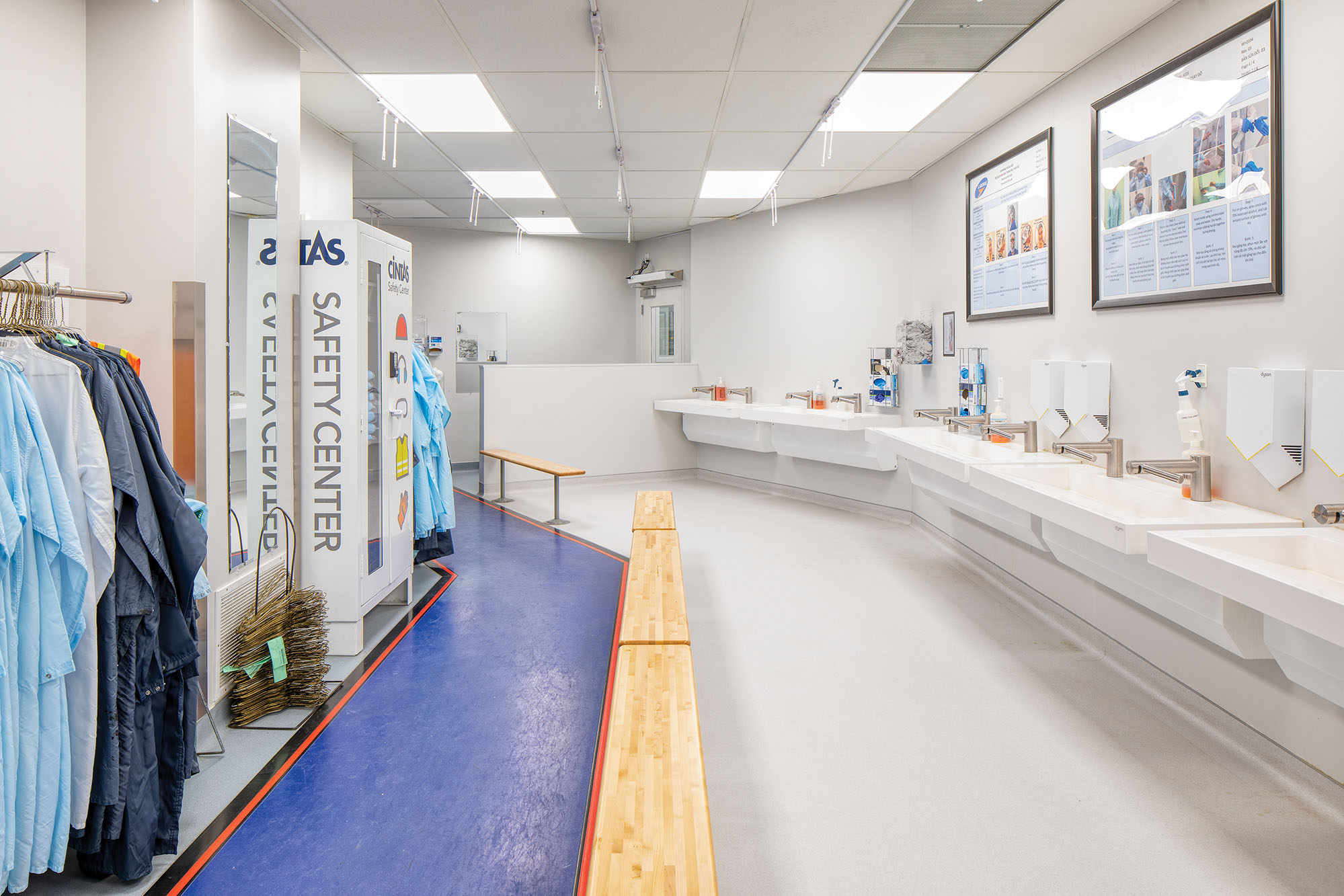 Increased Hand Washing Stations
FFKR completely renovated their ISO 7 gowning room while nearly tripling the number of hand wash stations and providing a much more efficient personnel workflow within the footprint of the existing space.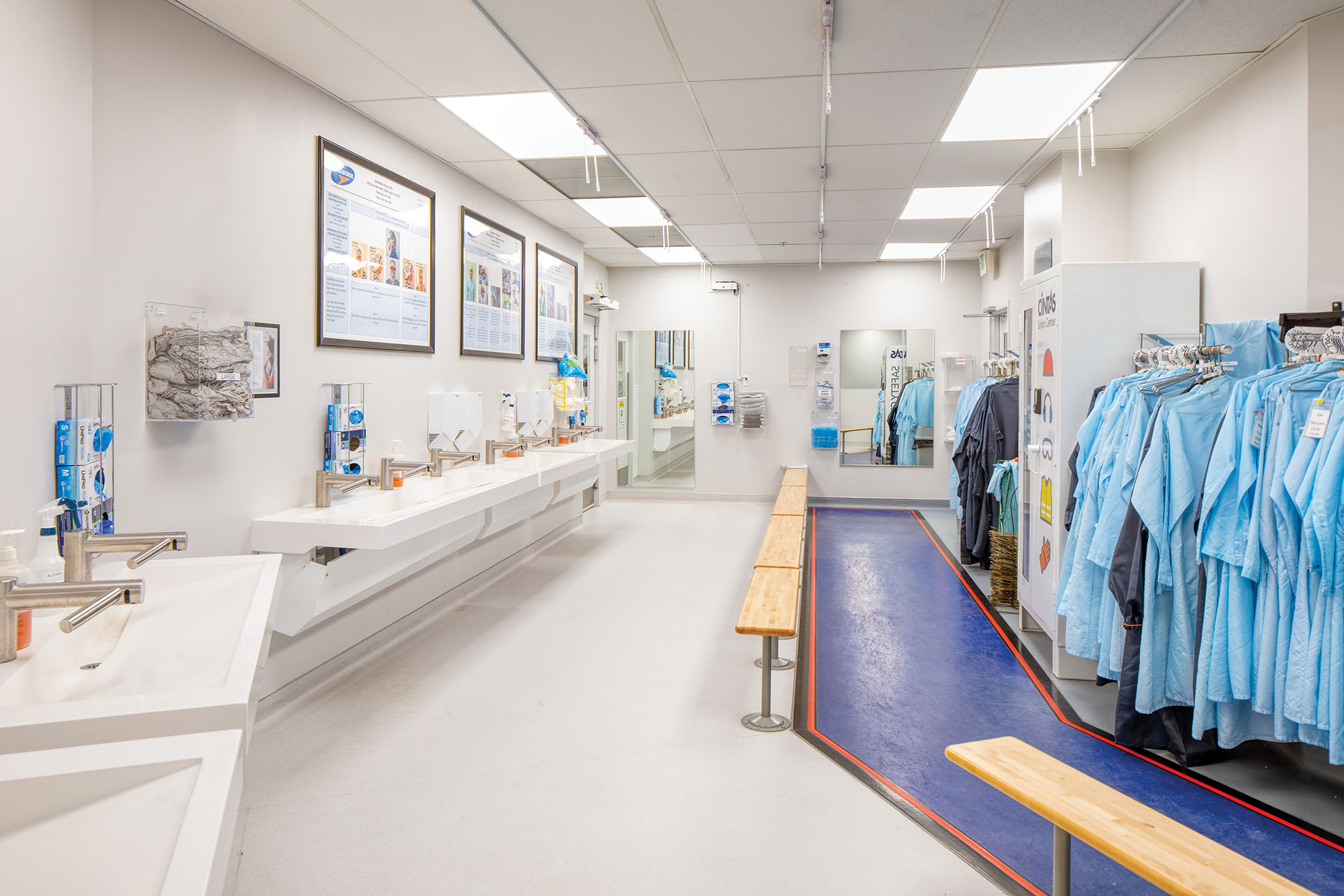 Continuous Operation
The gown in room had to be completed in two phases to not disrupt the manufacturing shifts during the construction of the expansion. Ionization emitters were included at the ceiling to help reduce airborne particulates in the space.