Centerville and Bountiful theater groups, along with visionary community leaders, provided the inspiration for the Davis Center for the Performing Arts. The vision culminated in the design and construction of a 530-seat main theater, a 150-seat black box theater, a lobby/gallery, three large rehearsal rooms, dressing rooms, two green rooms, and ample storage rooms. Centerpoint Legacy Theatre is the primary tenant and building manager, but the Davis Center is also used for community events, concerts, and private functions. FFKR is the Architect of Record in collaboration with ASWN+ of Murray, Utah.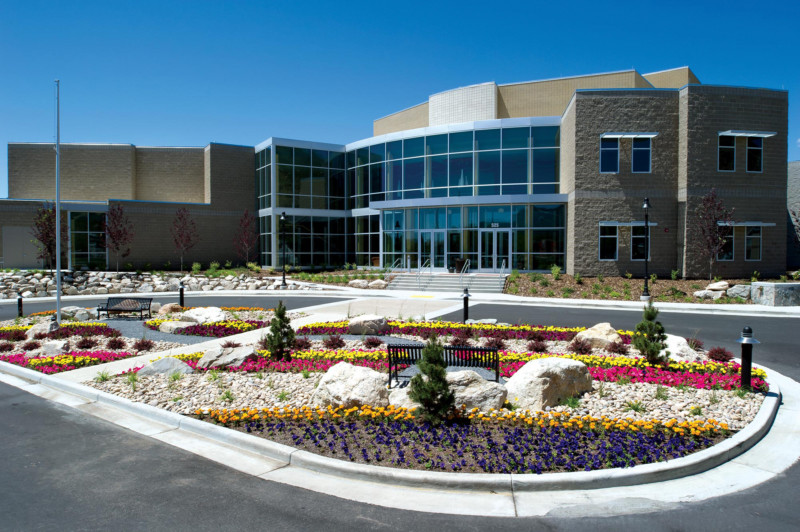 Community Garden
Funded by the community, patrons are greeted by a lovely garden as they approach the entrance of the building.
Interactive Lobby
The lobby is a two-story interactive gathering space lit by a glass curtain wall during the day. At night it becomes a lantern to the community that announces cultural and civic activity within.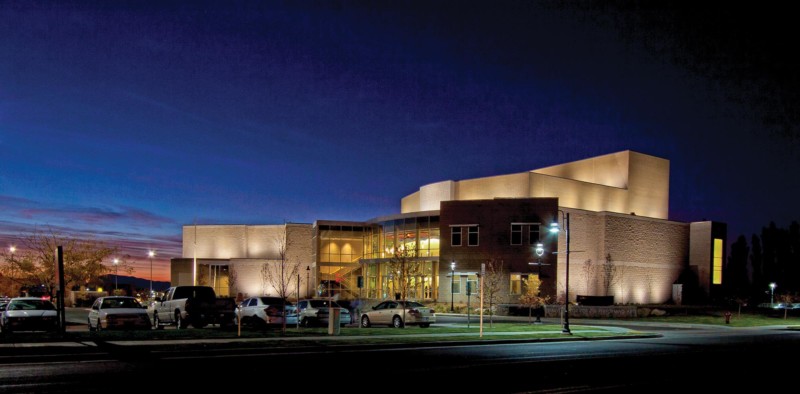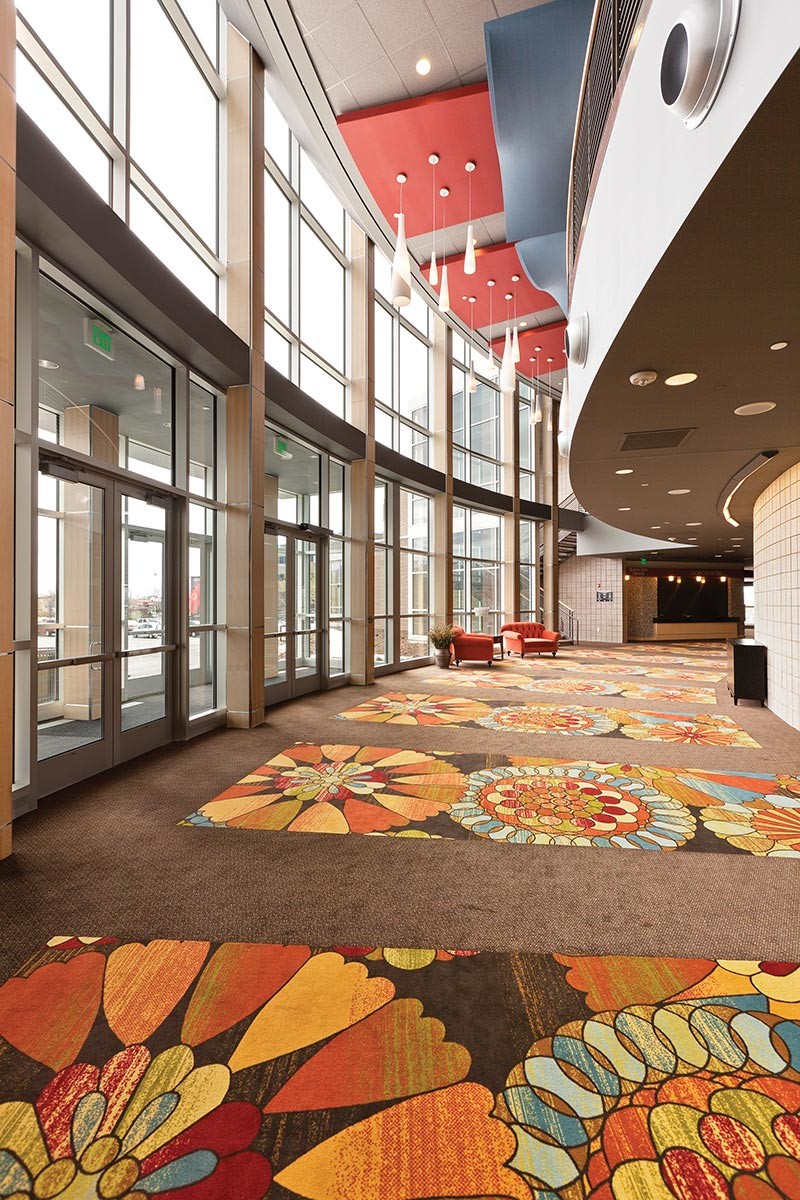 Heritage Inspired Designed 
The interior design by FFKR Architects was inspired by Davis County's heritage of fruit orchards and agriculture. Designs and colors represent vines, branches, trees (green and brown), sky (blue), foliage (green), fruit (burgundy), and soil (brown). Topography and layering of orchard canopies are represented in the custom design of the carpet. Maple wood is used in the interior columns to represent trees/trunks.
Moving Performances
The main stage has a three-platform motorized lift system that allows actors and props to be lifted from the basement to the main stage. The stage has 21 line sets, allowing stage and set pieces to be lowered, raised, and stored in the fly loft above.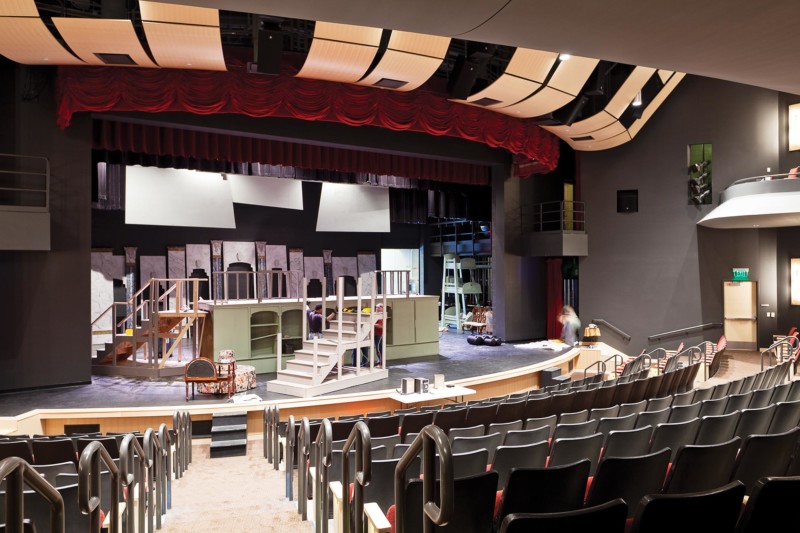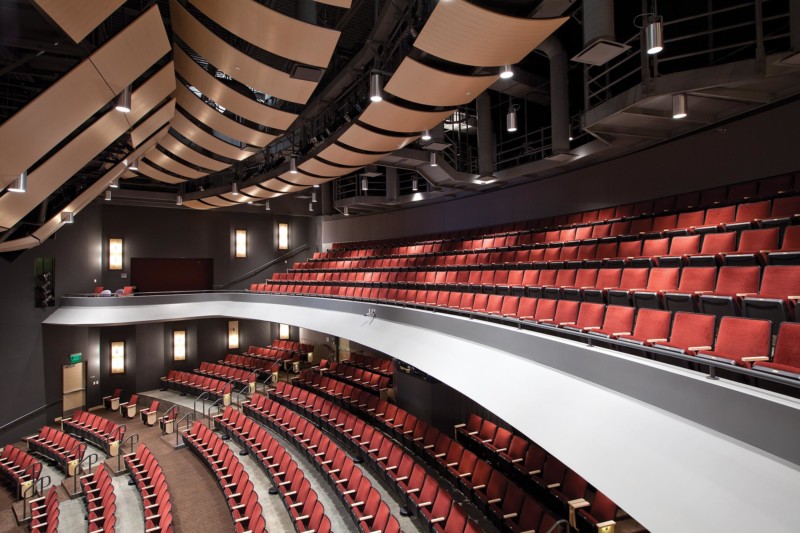 Optimal Acoustics
Acoustics are the most important design parameter in the theater's configuration, where architecture collaborates and meshes with engineering to produce exceptional theatrical space. Angular and curved walls and ceilings all contribute to the acoustical quality of the theater. In the ceiling, a catwalk system concealed above maple acoustical panels provides railing to mount performance lighting fixtures and additional equipment.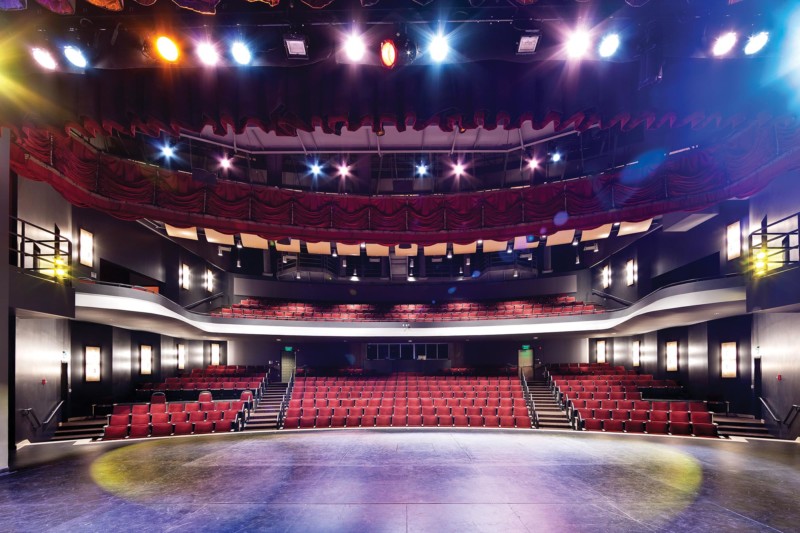 The Special Details
Additional curtains, screens, and sets for multiple shows can also be stored simultaneously. In addition, the main stage has a spectacular Austrian Curtain, which gathers as it lifts.