The Bicentennial Arts Center consists of three major components: Abravanel Hall, the Salt Lake Art Center, and the Major Plaza (with fountain and amphitheater). These elements are positioned on a four-acre site, defining a series of public spaces adjacent to Temple Square in downtown Salt Lake City. Abravanel Hall was created specifically to provide an environment of acoustical excellence by Dr. Cyril M. Harris, who was the acoustical consultant for the remodeled Avery Fisher Hall in New York City, the Kennedy Center in Washington D.C. and Orchestra Hall in Minneapolis, all of which are known for their acoustical excellence. Abravanel Hall, formerly known as Symphony Hall, was so named in May of 1993 for the beloved Maestro Maurice Abravanel, conductor of the Utah Symphony and advocate for all the arts in Utah.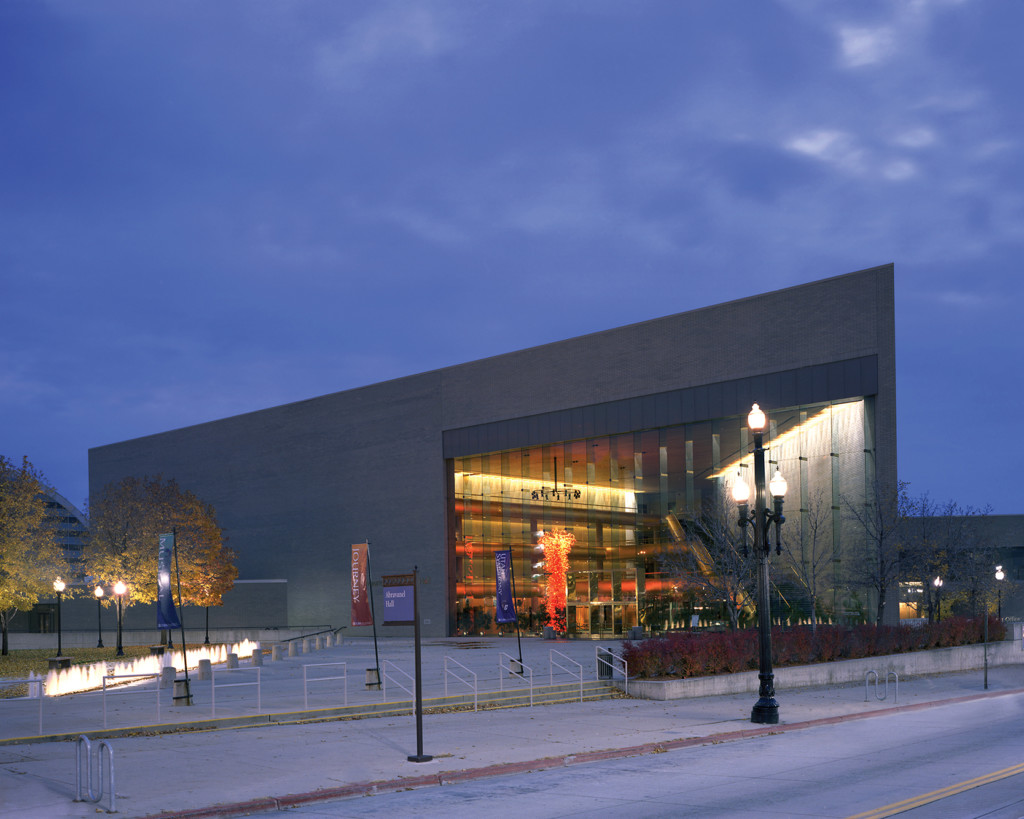 Plaza Entrance
The Main Plaza sits at street level and forms the podium on which Symphony Hall rests. It is enlivened by a 12-foot-high fountain and an amphitheater for outdoor concerts.
Symphony Hall
The concert hall has continental seating for 1,833 patrons on the orchestra level. The remaining seats fill three tiers, which tightly wrap the rectangular hall. A four-story lobby opens into a formal plaza.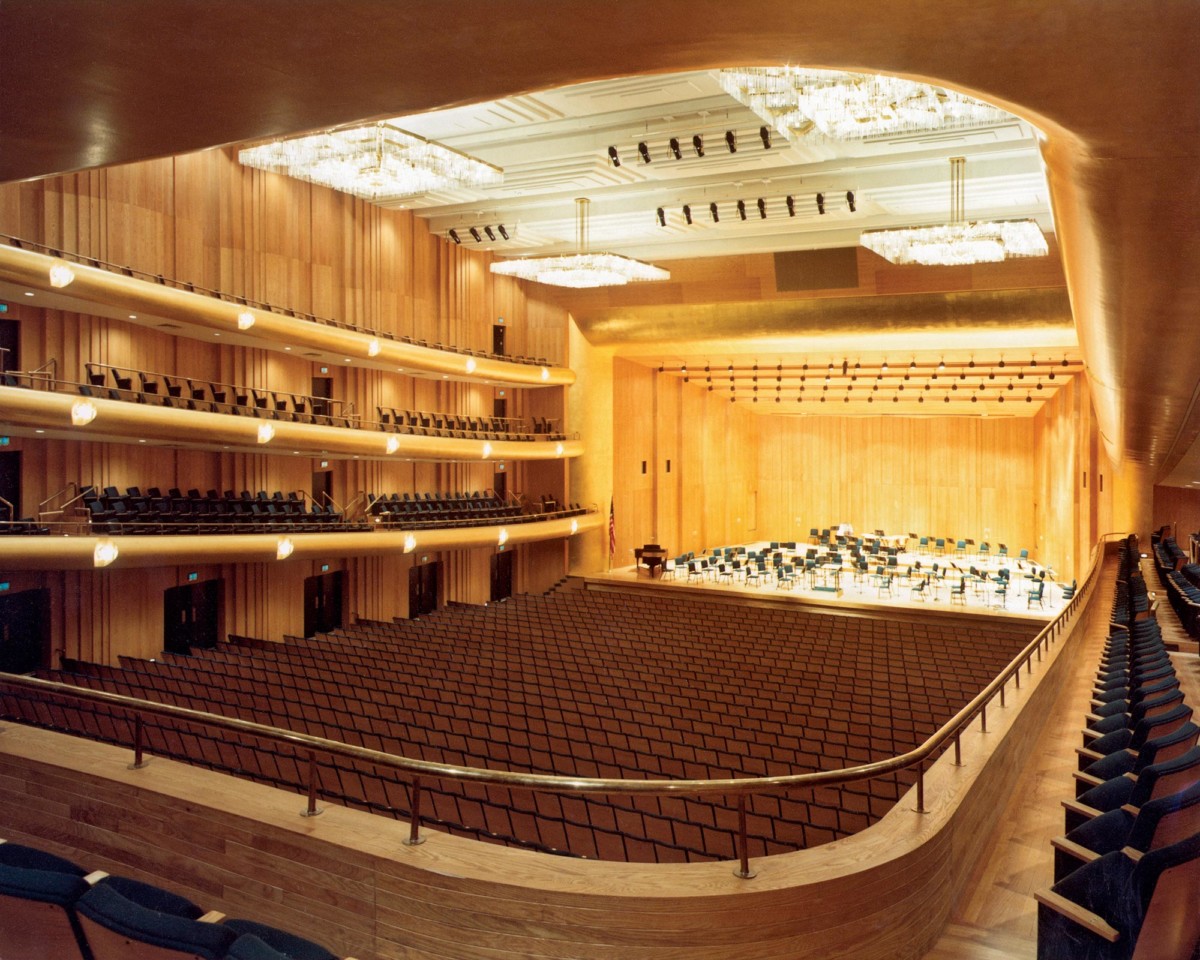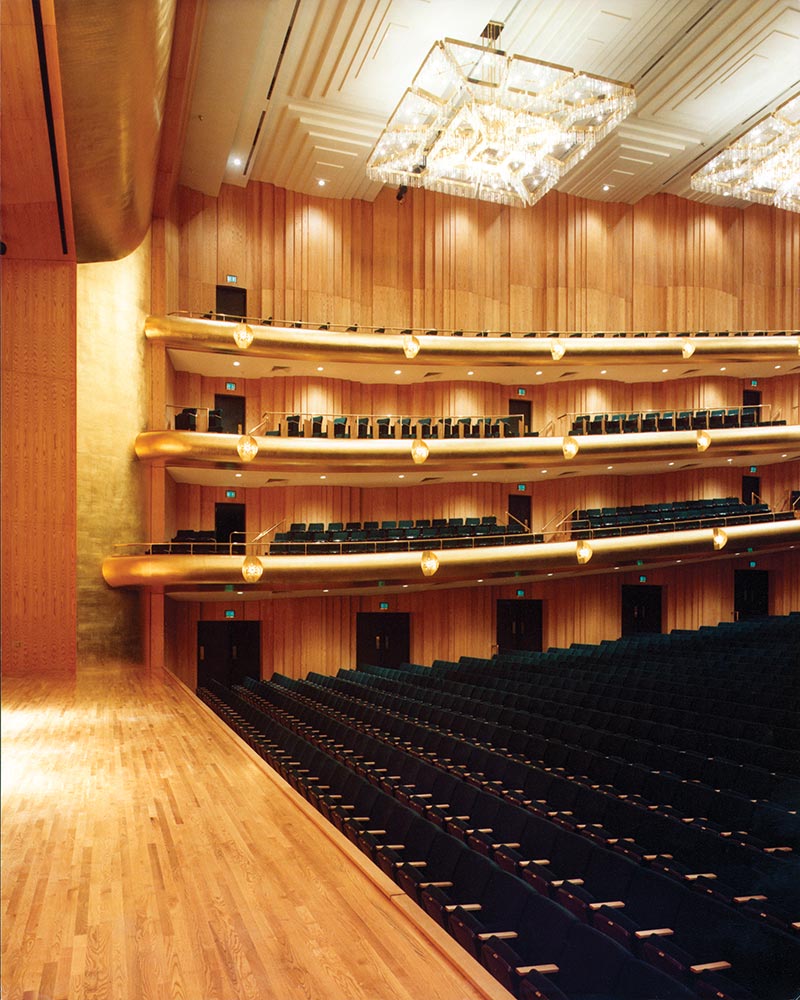 Second to None Acoustics
The 2,806-seat Abravanel Hall was designed in collaboration with noted acoustician, Cyril M. Harris. Although constructed for a lower-than-usual cost per seat, the hall has been judged by international critics and visiting performers as "second to none."
A Building within a Building
Abravanel Hall is actually a concrete building within a brick building. Inside these two outer shells stands the beautiful concert hall.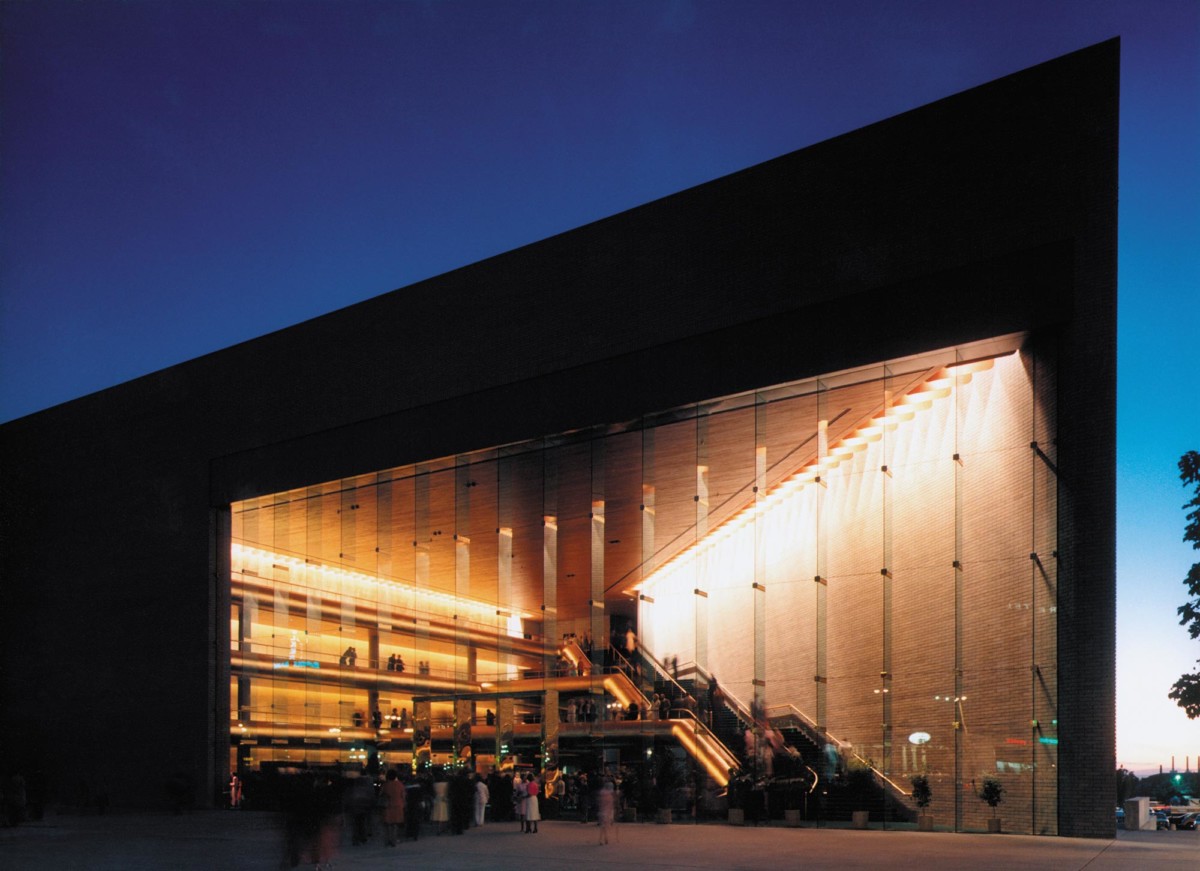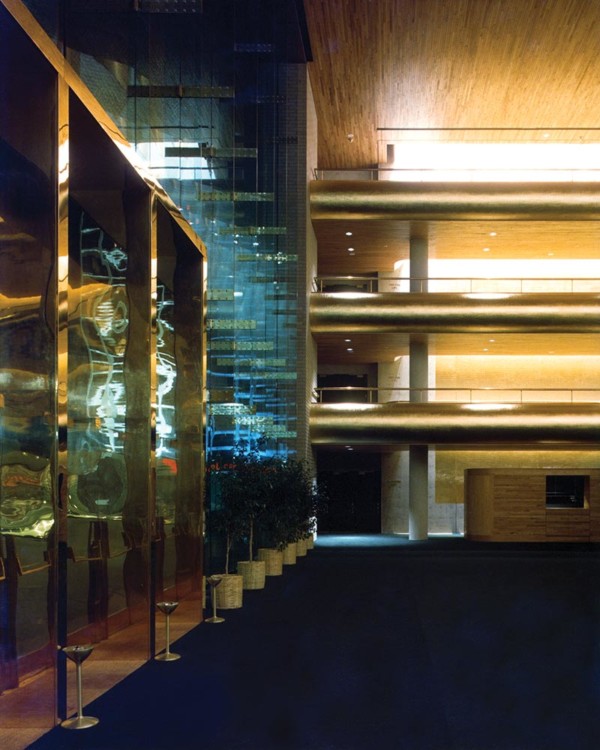 A Grand Lobby
With 5,400 square feet of tempered glass made in England, the lobby of the hall orients itself toward the East and the former home of the Utah Symphony, the Salt Lake Tabernacle on Temple Square. Abravanel Hall is home to the Utah Symphony & Opera.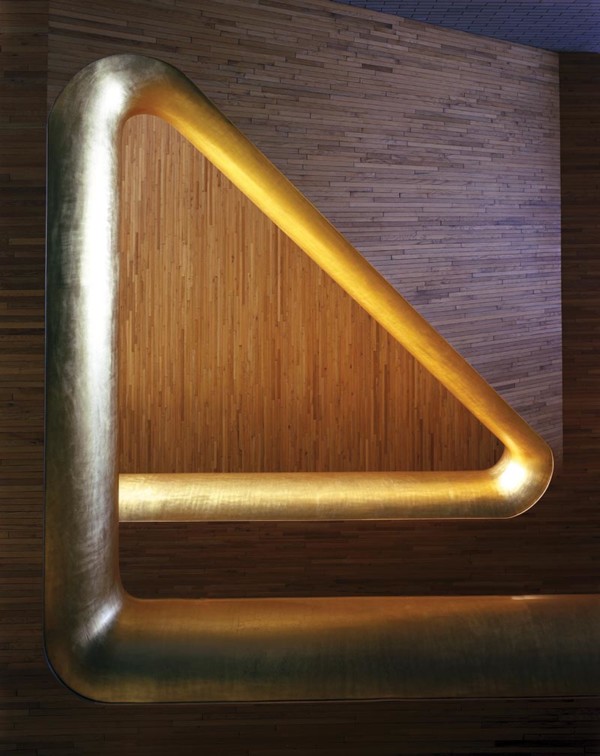 Stair Detail
The four-story lobby is crowned with a ceiling of white oak and solid brass. To complement this, the hall is adorned with more than 12,000 square feet of 24-karat gold leaf that was brushed on by hand.