The Orthopedic Specialty Hospital Imaging Department experienced past growth in a series of incremental expansions to accommodate the cutting-edge care at TOSH, resulting in a constricted space with undersized rooms and inefficient flows. A need for patient capacity increase, improved flows, and campus master plan reconfiguration necessitated a comprehensive renovation of the existing 4,750sf and an 8,750sf addition to create a state-of-the-art facility.
Design considerations in expanding an Imaging department, included a relocation of the CT, Multipurpose, Ultrasound, Dexa, and Recovery rooms, as well as constructing a new MRI Caring Suite and associated support spaces, and a comprehensive redesign of the entire existing space to meet current code requirements. Additional complexities faced by the project included:
Relocating the existing electrical courtyard and high-voltage utility lines to a new electrical building to create the Imaging expansion site.
Reorienting the patient entrance from the south to the north and creating a separate corridor for future expansion to support the larger campus master plan design.
Designing for connections to multiple separate existing building structures and floor conditions at different points Imaging expansion, which sits at the juncture of five separate buildings and additions.
Maintaining full Imaging department operations throughout construction, including a temporary mobile MRI, through careful design phasing and construction scheduling.
The completed project consists of right-sized care spaces with clear, efficient patient and staff flows, and the racetrack layout allows for future expansion with minimal impact to imaging spaces.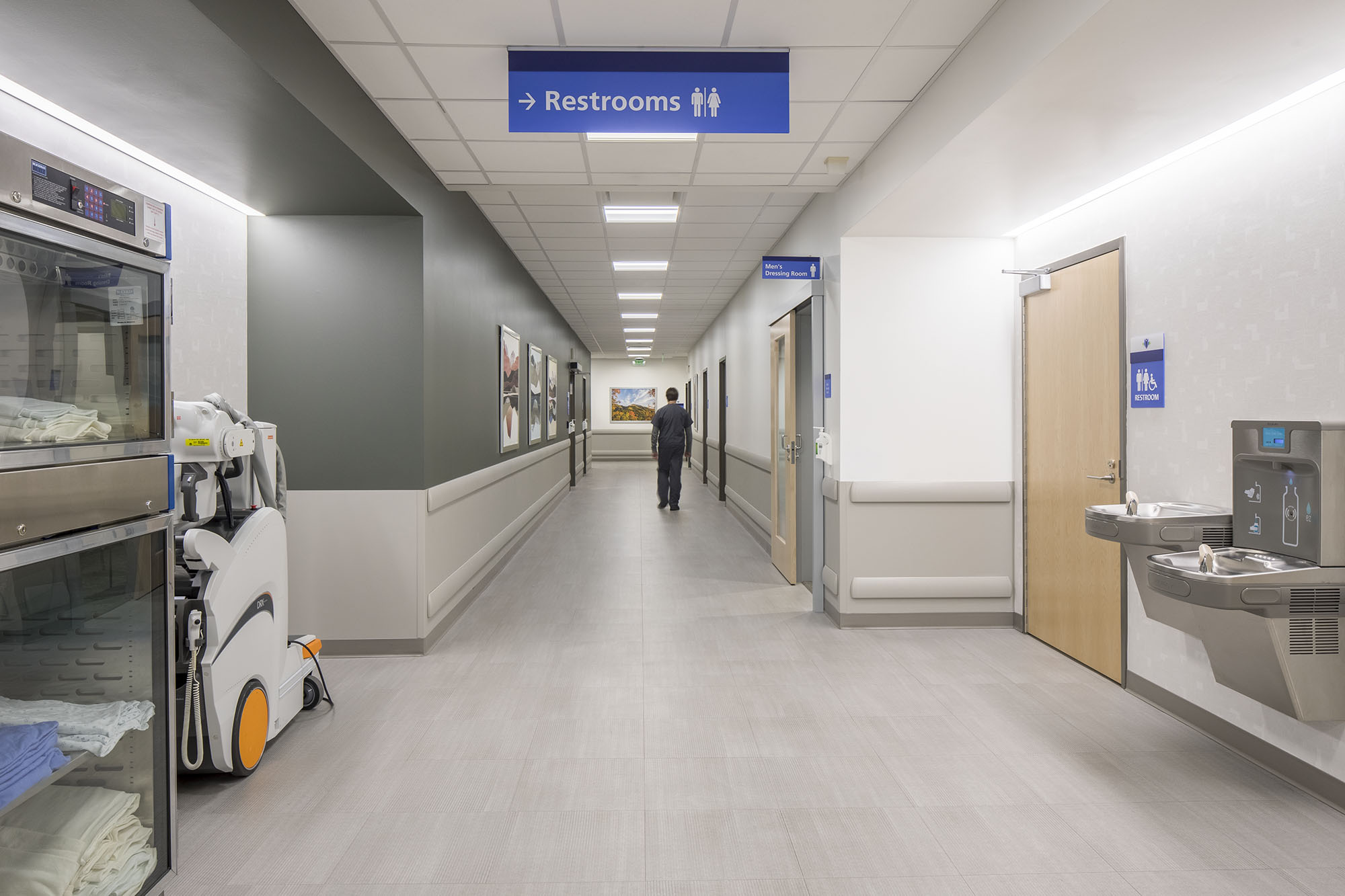 Bright and Comfortable
The design and care team wanted to ensure that this felt less like a "healthcare" space, and more like a beautiful place where you received excellent, award-winning care. The result is an environment that feels bright, clean, playful, comfortable, human-driven, and sophisticated.
Patients and Providers
The design was heavily influenced by the patient population, and care was taken to ensure visual paths and moments of interest and clarity were thoughtfully incorporated. Textures, biophilia, pattern, and color were all influenced by the patients, to enhance the patient and provider experience. Regular and detailed coordination between the design, care, and construction teams allowed for maximum efficiencies and functionalities before, during, and after the remodel and renovation.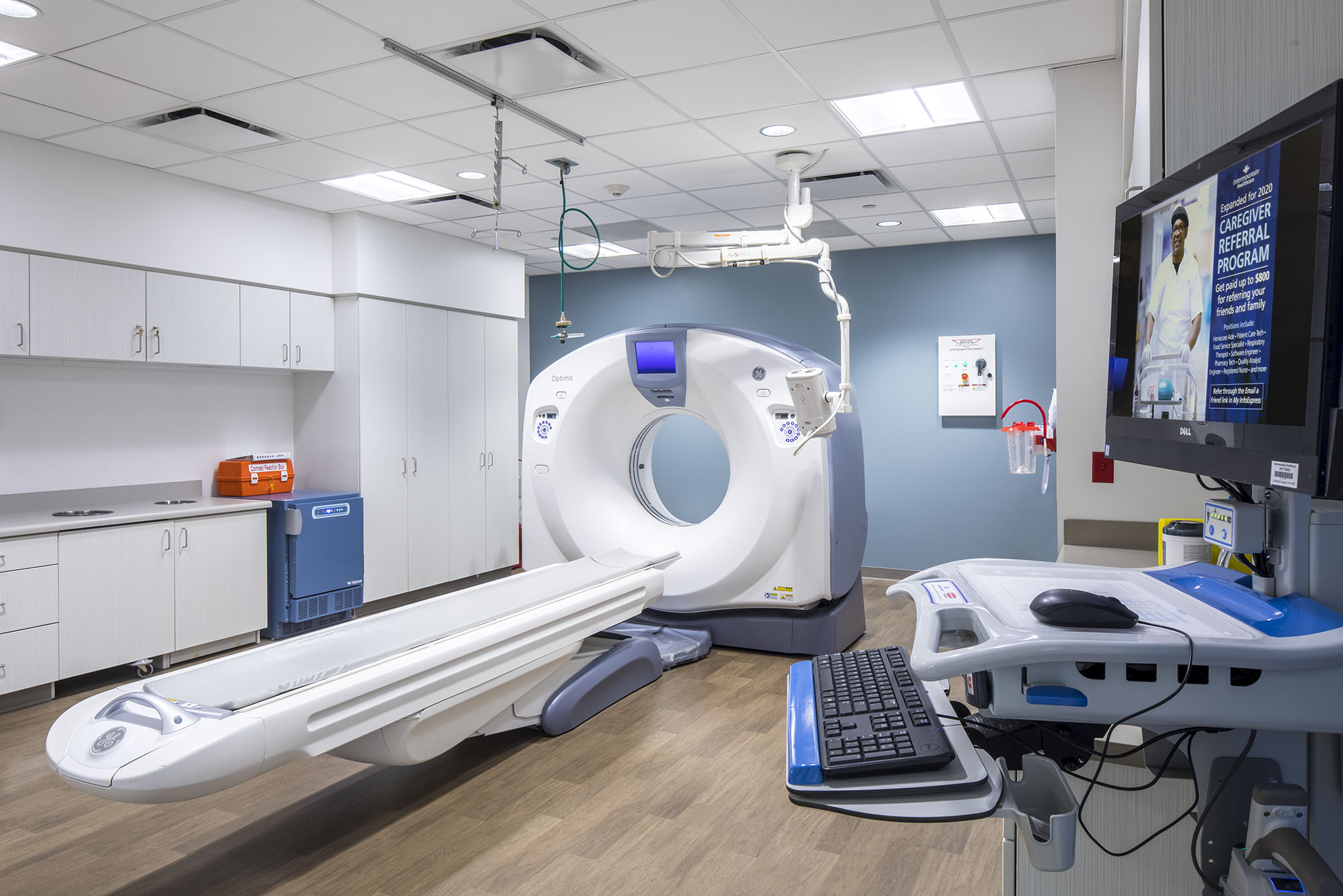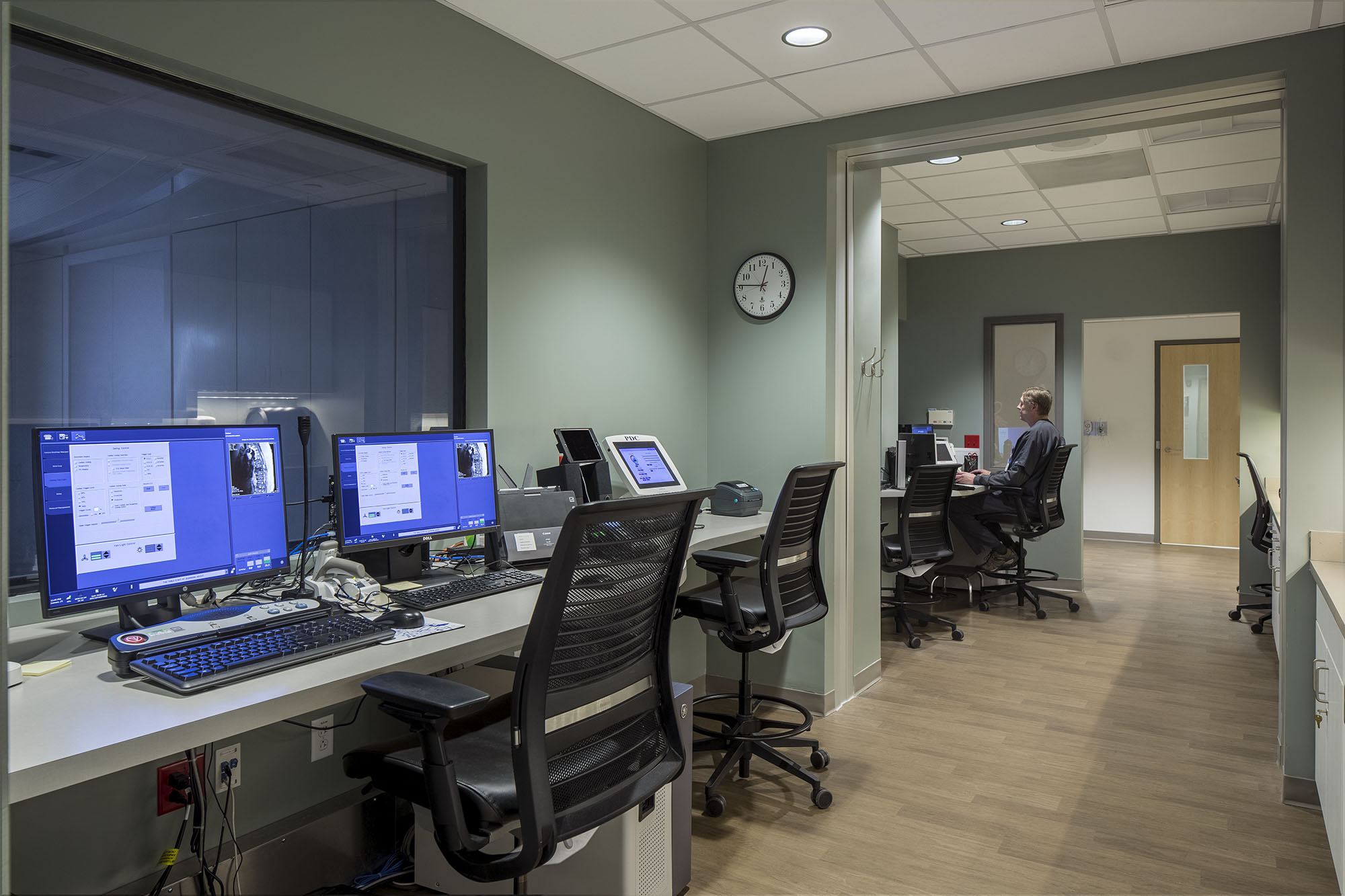 Connecting Moran Surgery Center to Moran Eye Center
The Moran Surgery Center is the primary surgical center for the Moran Eye Center and, as such, required the renovation to better serve patient needs. This project allowed the Moran Eye Center to meet those increased surgical demands from the surrounding community, to serve more patients in a shorter timeline and a safer, elevated environment.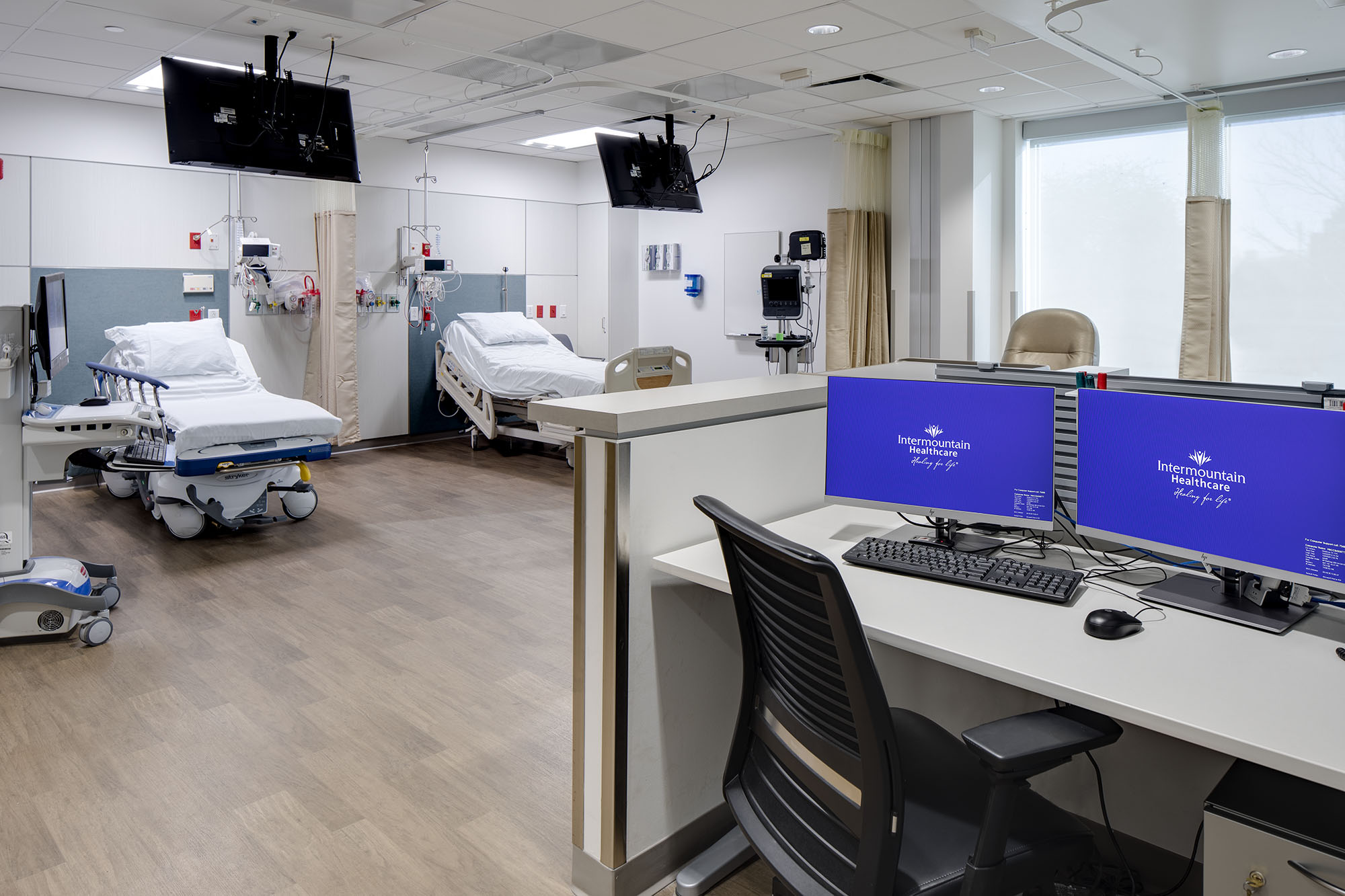 Updated to Code
The foremost objective of the project was to expand to meet an increased patient need and updated code requirements for sterile processing and compounding pharmacies. These intricate and detailed spaces were carefully coordinated and executed to ensure that best practices and guidelines were met and exceeded.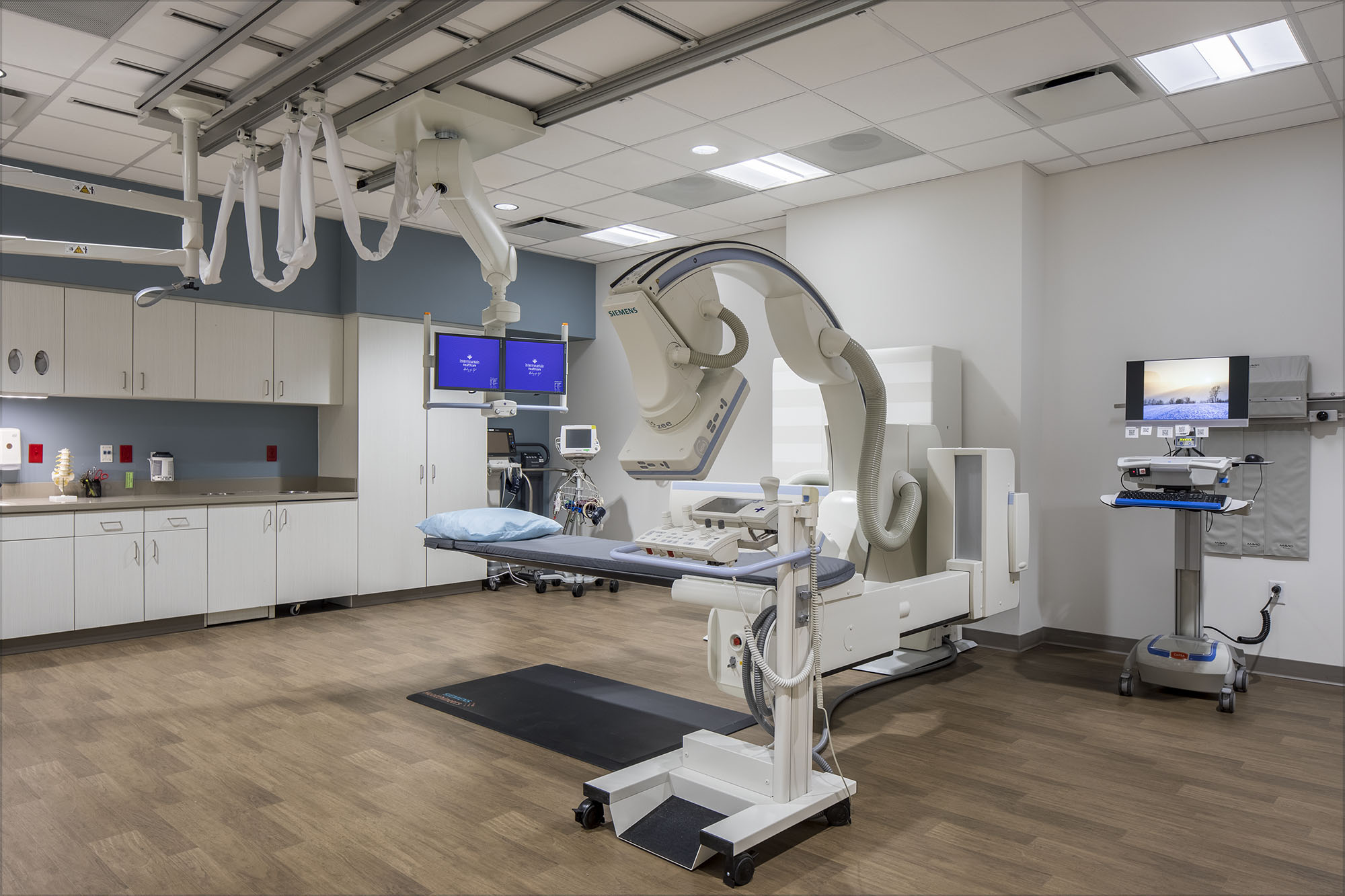 Moran Eye Center Philosophy
'No person with a blinding condition, eye disease, or visual impairment should be without hope, understanding, and treatment'. This philosophy lies at the core of their excellent academic and clinical reputation, research advancements, and outstanding global outreach efforts to end preventable blindness. We are honored to be a partner to them in reaching and achieving these goals through the built environment.