As the Intermountain facility of choice in meeting the Salt Lake area's orthopedic needs for over 30 years, The Orthopedic Specialty Hospital (TOSH) is known as one of the country's premier facilities for orthopedic care. This expansion project enables TOSH to grow with community demand and provide improved access to orthopedic care. Already highly regarded by the community, this project enables TOSH to keep up with projected growth in an environment promoting better patient engagement in a more efficient and effective setting. The expansion project includes the following elements:
Renovation and expansion of the Imaging Department, including new facilities for an additional wide-bore MRI, multipurpose imaging and procedure room, telehealth-capable Ultrasound rooms, change room, and recovery suite.
New construction to expand café, main entrance lobby and surgical waiting space convenient to the reorganized Imaging Department.
Construction of a new Orthopedic Specialty Clinical Building informed by lean clinical planning concepts.
Reorganization of the surgical suite, including a significant expansion of the pre and post-operative areas, and the addition of 3 operating rooms.
Major expansion and modernization of the central utility plant cooling and electrical capacities and distribution systems.
Planning to accommodate an increase of 20 inpatient beds in the near future with the possibility of an eventual inpatient tower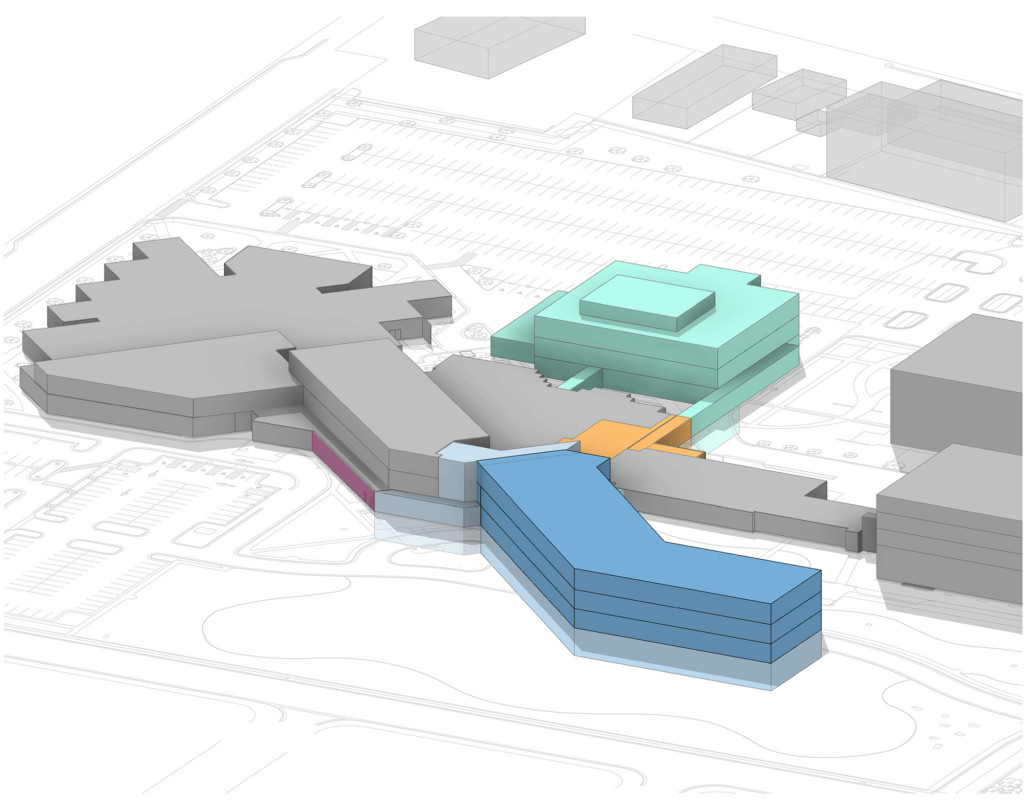 Planning for Smart Growth
The master planning effort focused on understanding current inefficiencies inherent to the oft-expanded and renovated hospital, identifying short- and long-term growth strategies, and meeting the owner's need to separate patient and support flows.