FFKR worked closely with the interior designer, dash design, the owner, and contractor to ensure minimal disruption to guests' experience during construction of the InterContinental Kansas City at The Plaza remodel. Remodeled spaces include the hotel lobby, reception, guest services, lounge, bar, and restaurant. Located across the street from Kansas City's premier shopping district known as "The Plaza" provides the opportunity for visits to the restaurant and bar by patrons not staying as guests in the hotel. The newly remodeled lounge, enlarged bar, and branded restaurant have created a draw to these patrons not previously tapped into by the property. The project also included conversion of guest rooms to conference suites and vice versa to provide better use of existing spaces.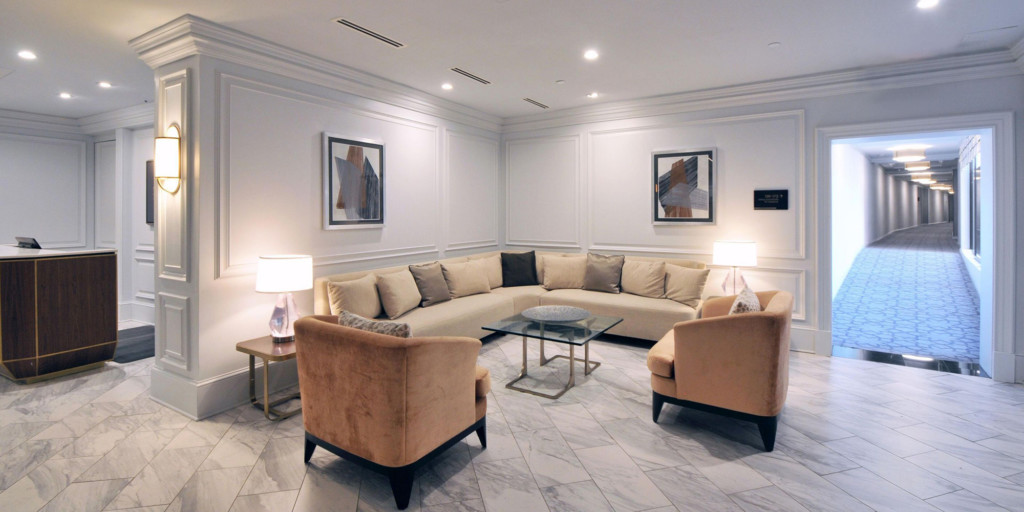 Hotel Lobby Remodel
The remodeled lobby at the InterContinental Kansas City improves the guest experience, providing ample opportunity for relaxing, socializing or working in the hotel public spaces.
Hotel Reception
FFKR worked closely with Interior Designer, dash design, to ensure the public space remodel at the InterContinental Kansas City Hotel would have little effect on the guest experience during the remodel. The design converted the previously dark interiors into bright spaces infused with playful sculptural elements.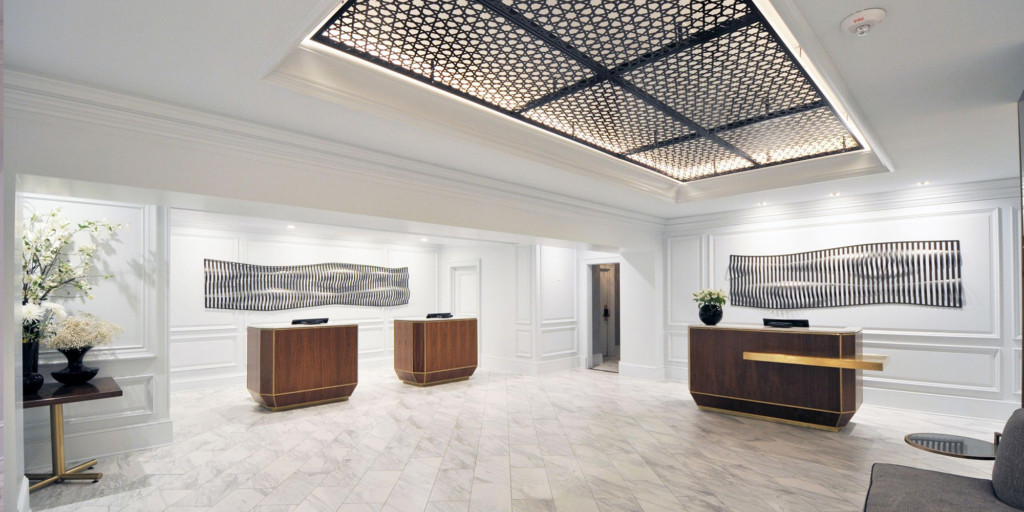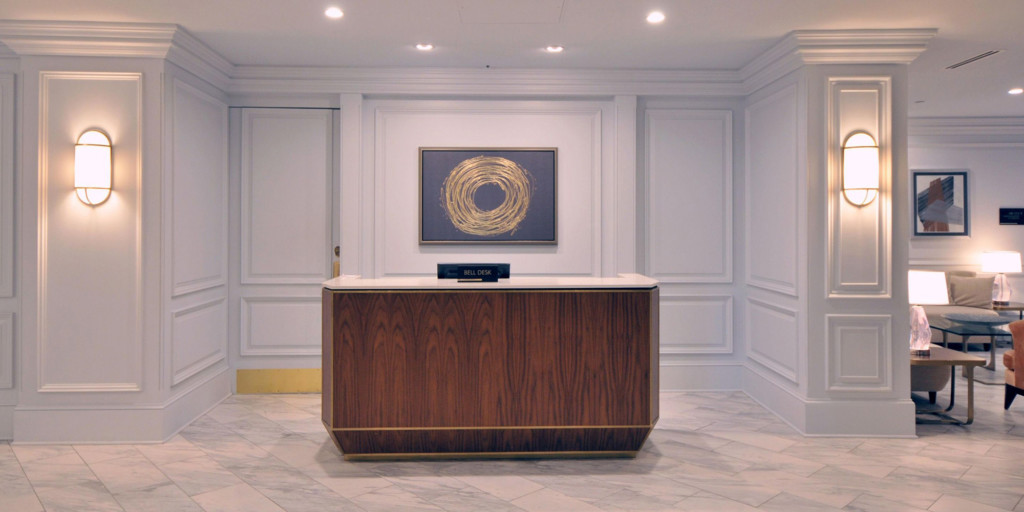 Bellman's Desk
The new bellman's desk compliments the design of the new reception desks. The free-standing design of these custom millwork pieces help to lighten and open up the space.
Hotel Concierge
The remodeled concierge space provides a more inviting place for guests to plan their visit.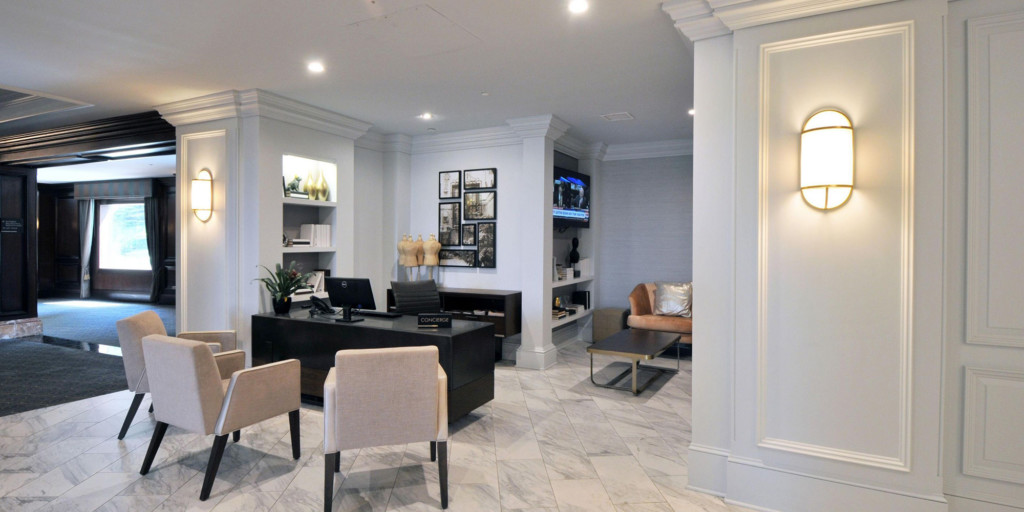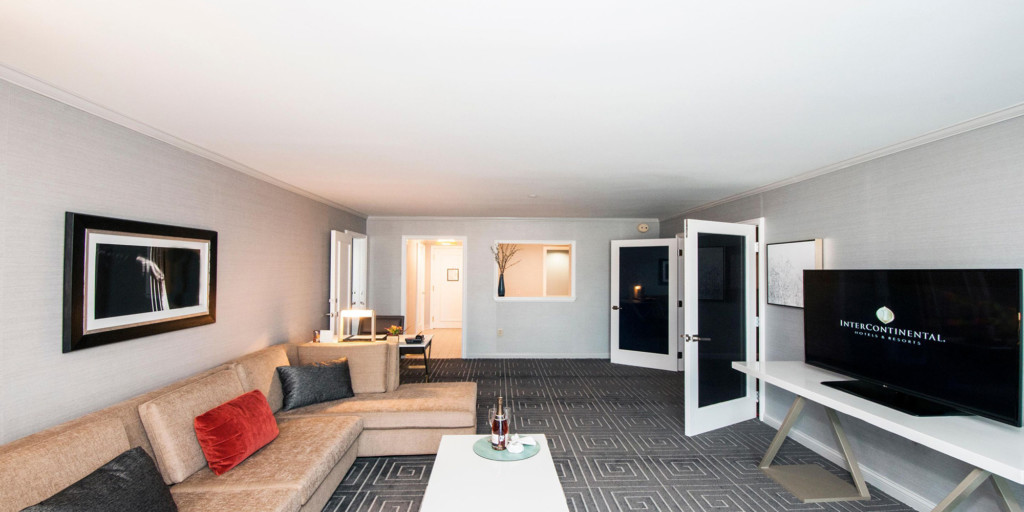 King Suite Living Space
The king suite conversions included new finishes, furniture, and equipment design by New York-based Interior Design Firm, dash design.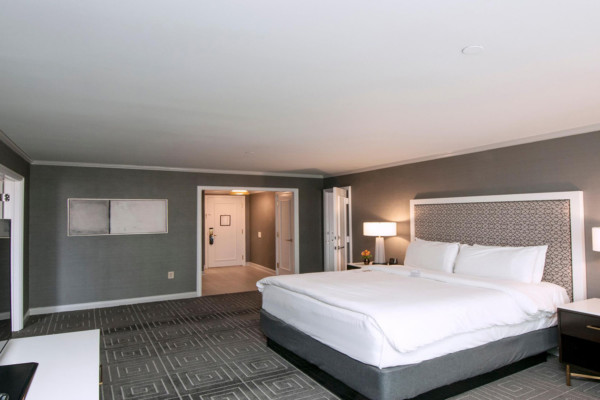 Guest Room Conversion, King Suite
This conversion of meeting space to a guest suite provided the opportunity to better locate public space versus private space more appropriately within the hotel.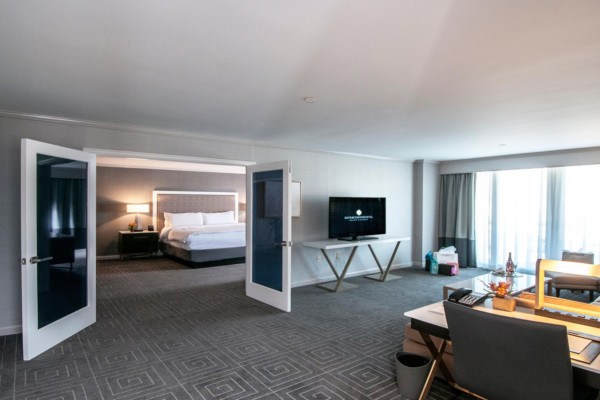 Living Space, King Suite
The remodeled king suites provide spacious accommodations with tinted glass, French doors elegantly separating the sleeping space from the living space.