The Larry H. Miller Toyota dealership in Murray was a partial remodel and new construction project. Originally the home of LHM Chevrolet, FFKR designed a new showroom and office wing to complement the existing service and parts department.
All spaces were designed or modified to meet the needs and goals of the LHM Toyota franchise while addressing the requirements of Toyota's Image USA II guidelines. Special attention was needed on this project as it is the flagship dealership of the Larry H. Miller Automotive Group.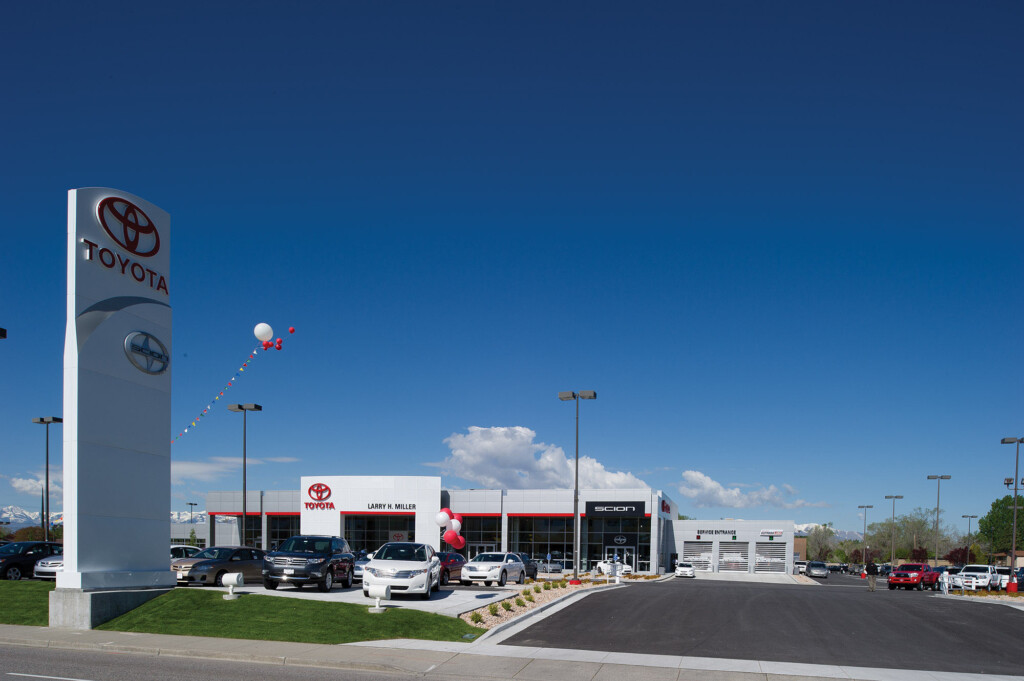 Exterior from the Street
The main building façade was designed to meet the franchise standards for the Toyota Image USA II program. The program utilizes Aluminum Composite Panels in both red and silver as well as the integration of a prefabricated illuminated portal system.
Customer Lounge and Kids Play Room
The Customer Lounge is divided into smaller gathering points utilizing a gas fireplace to promote a sense of comfort and home. An enclosed child play room was integrated within sight of the lounge seating to allow a safe environment for the younger clientele to play while their parents relax as their vehicles are serviced.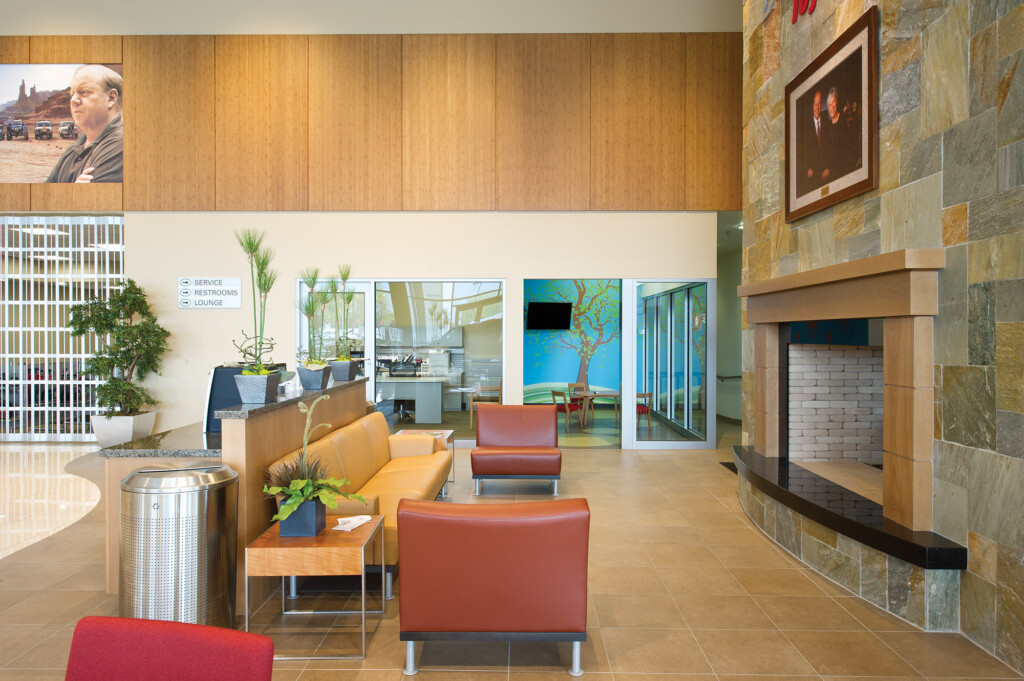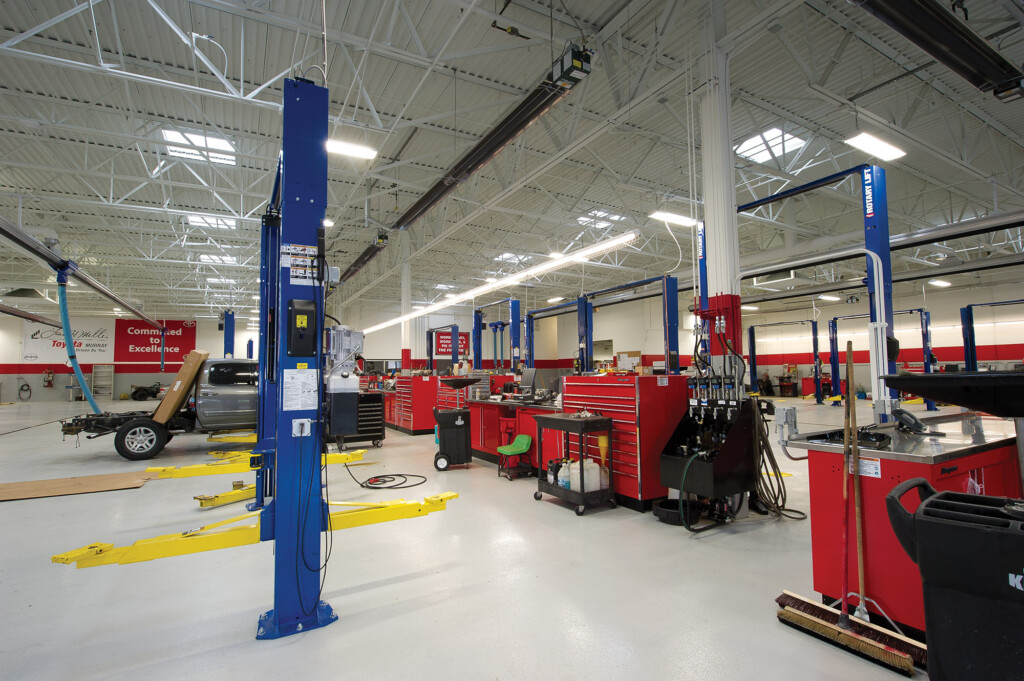 Service Bays
The service bays in this facility were originally utilized for a Chevrolet store at this site and were extensively renovated to meet the needs of a modern automotive shop. Special attention was given to the light levels in the shop space to aid the technicians in their work.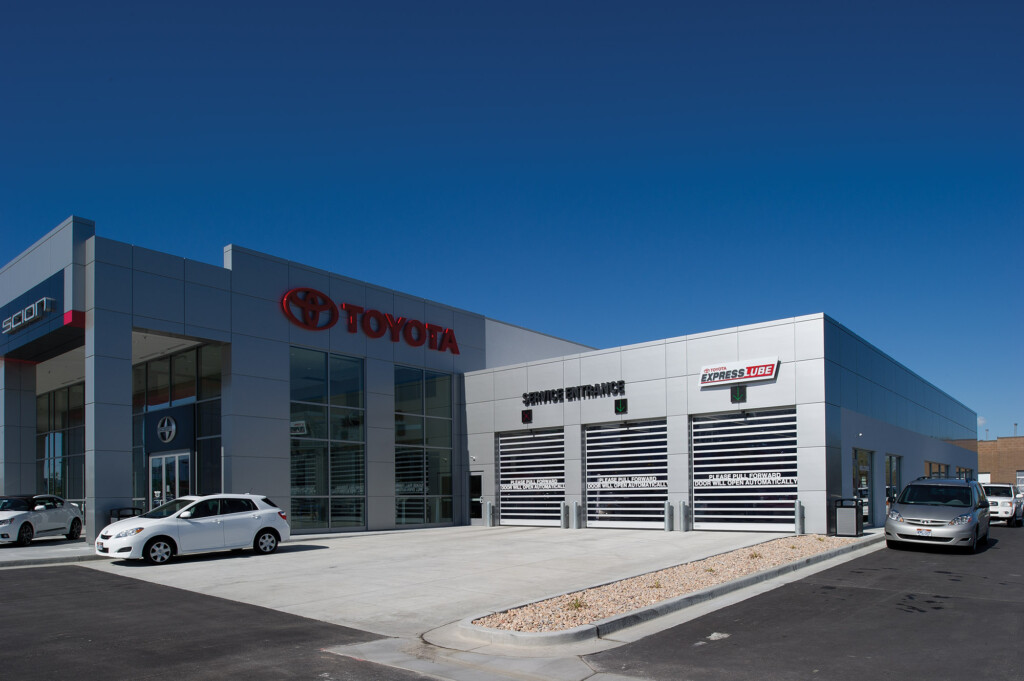 Service Entrance
The service entrance was equipped with high-cycle rapid coiling doors to minimize maintenance costs and promote better temperature control within the Service Drive. The full-light aluminum polycarbonate doors were selected to introduce visibility and daylighting into the space.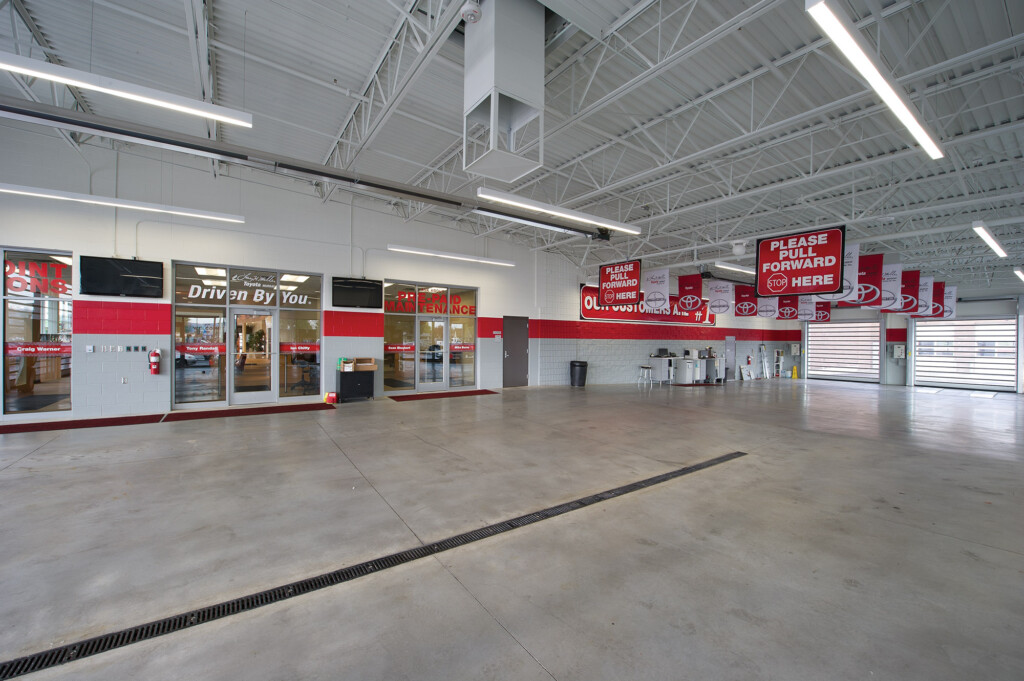 Service
The interior of the Service Drive was designed to provide a safe, clean, and temperature controlled environment for customers and service managers to review and observe the vehicle's service needs. Sealed and polished concrete was selected for the floor, which was of particular concern for the owner who wanted an easily cleaned surface that provided durability, longevity, and a professional appearance.