FFKR was charged with turning a 43,500 sf indoor soccer facility into the largest off-site service facility in the country. The Performance Ford truck center focused on larger scale trucks, that are typically harder to service in most dealerships. The service goal was accommodate F350 Trucks and larger, to firetrucks and other large maintenance type vehicles. However once open, they service all Ford vehicles as needed, and the spill over service load from their nearby Bountiful Ford Sales and Service location.
The average height under the structure at 28-feet allows larger vehicles, such as Class A motorhomes and firetrucks, to be put on lifts for service if needed. There is a total of 34,000 sf of service area with 26-bays including two quick lube bays, an alignment bay, and a wash/detail bay. An overhead exhaust system on rails help to keep the air fresh in the service area while being able to share with other bays as needed.
We added a 3,500 sf steel mezzanine to the building for parts storage, complete with a parts elevator and large overhead door to forklift pallets to the mezzanine as needed. In total the facility boasts a total of 5,300 sf of parts storage. All overhead doors are high-speed full visions doors which help get vehicles in and out of the facility with ease, as well as flooding the interior with natural light.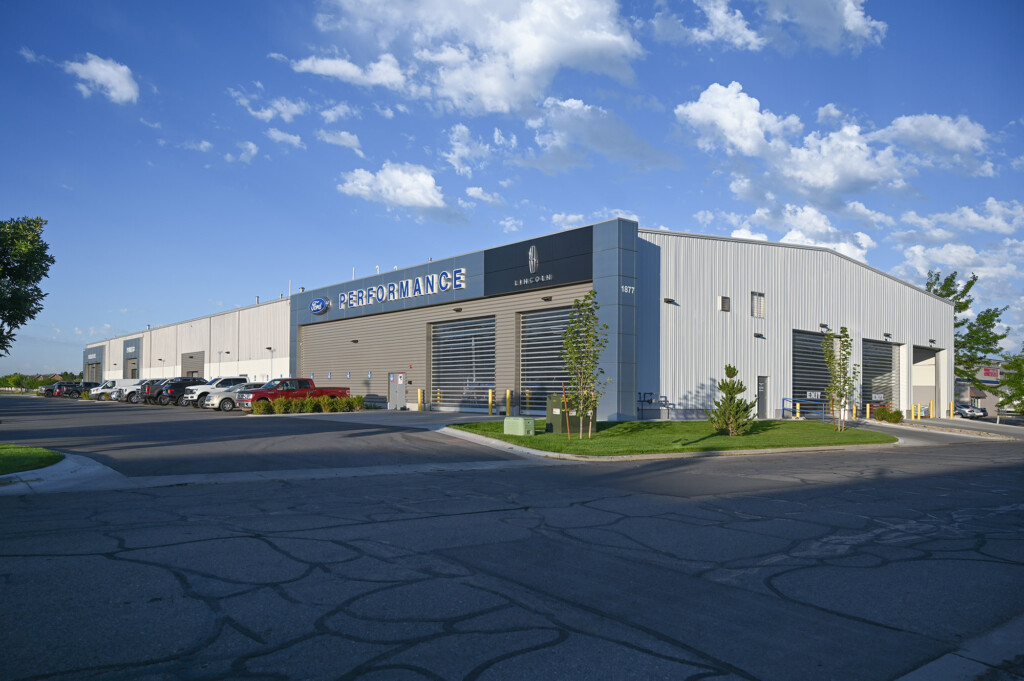 Service Bay
Service bays are an average of 28′ to allows for larger vehicles such as Class A motorhomes and firetrucks to be put on lifts for servicing.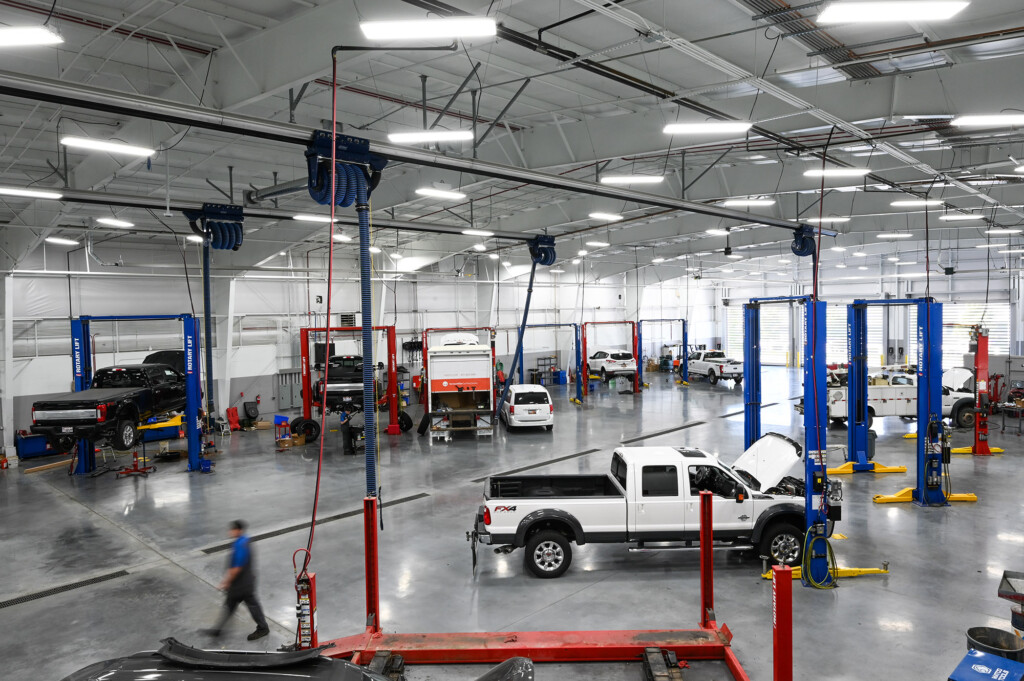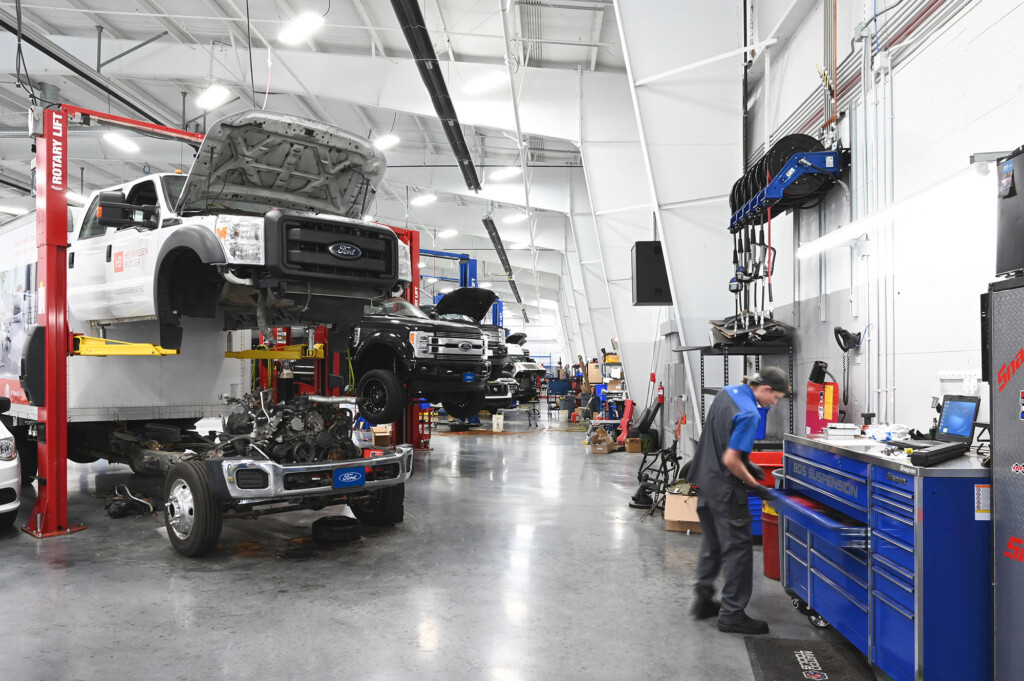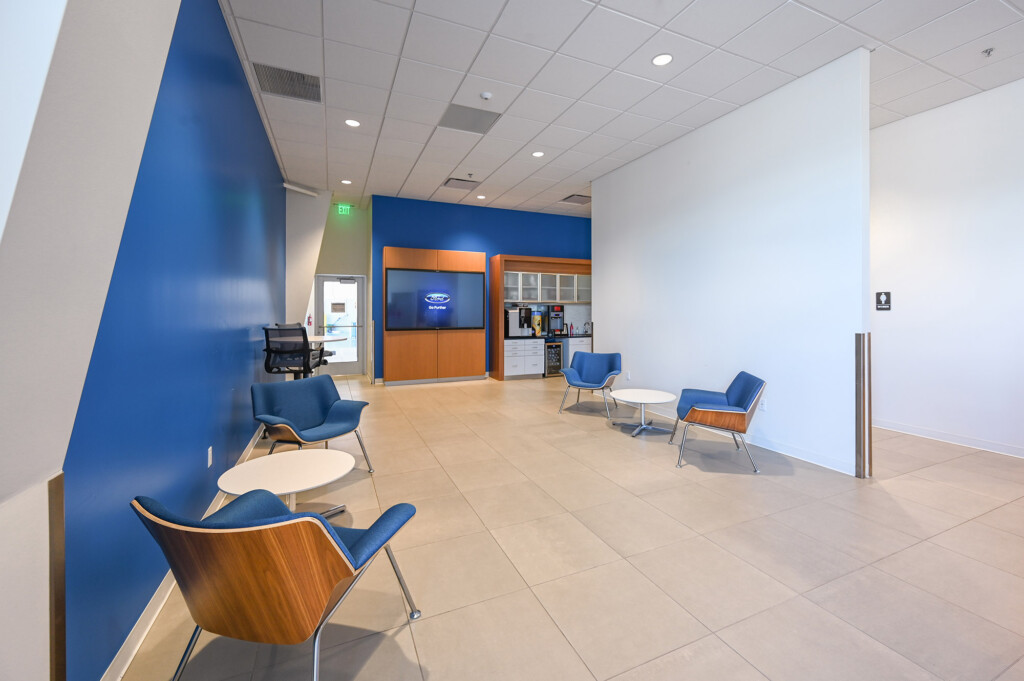 Customer Lounge
Customer lounge complete with kitchenette and beverages and snacks for customers.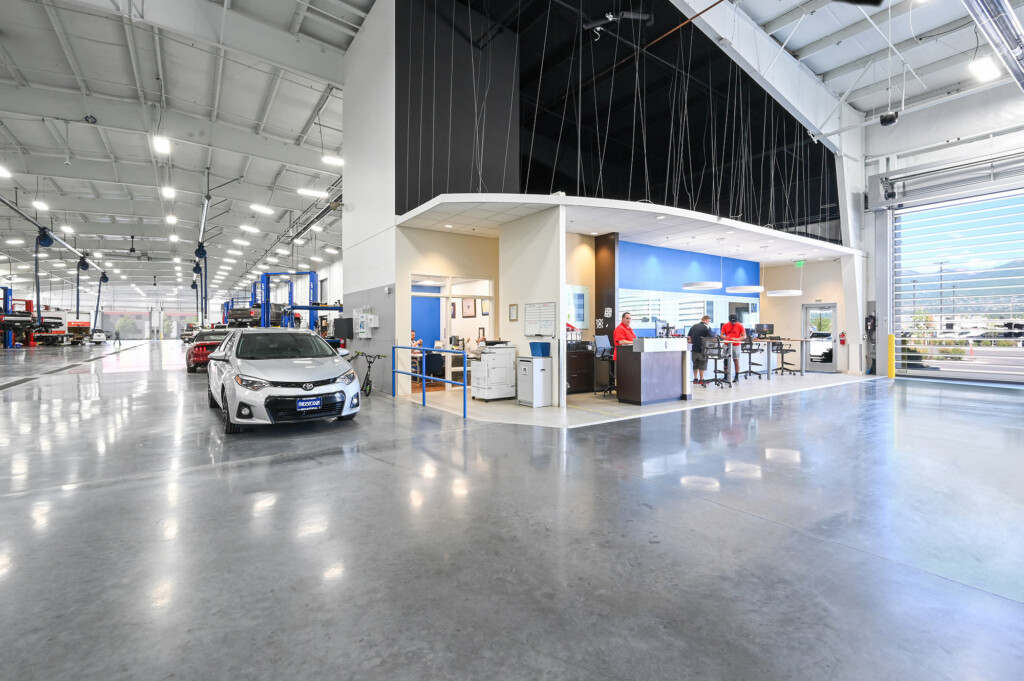 Service Write Up Area
Three Ford service writers as well as a dedicated Lincoln service writer, specifically to take care of Lincoln Customers.