The Davis County Library – Kaysville Branch was designed specifically to meet the needs of an evolving modern library. One of the primary features was flexibility. The flexibility built into the library allowed for traditional library offerings (physical items such as books and periodicals) and the evolving needs of electronic offerings. The library also integrates spaces for interaction, creativity, learning, and quite repose by providing a variety of spaces that can be customized to fit the changing needs of the patrons. Two special and successful spaces of particular note within the library is the fireplace and the children's art wall. Both of these spaces help emphasis the unique character that continues to draw patrons to the library.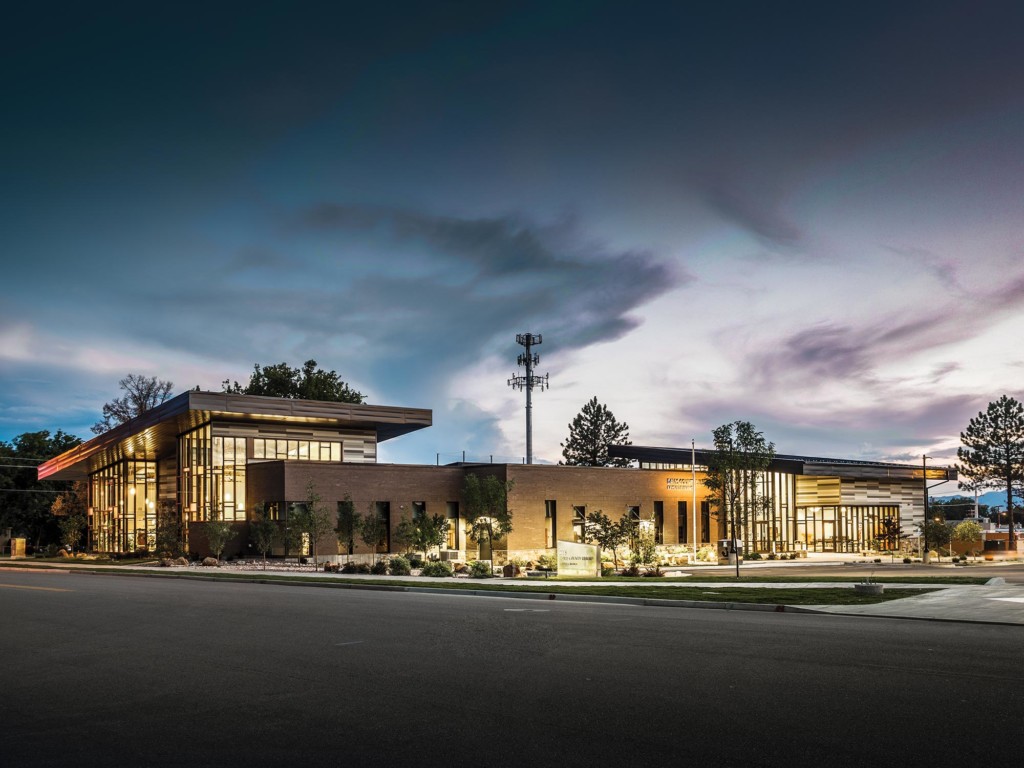 An Extension of the Community
Kaysville City ordinance requires use of a particular local rock called 'Farmington Stone', to be used on the exterior of all its buildings. FFKR incorporated this stone within the exterior façade of the library and it is complimented by adding additional textures and finishes to harmonize the design of the building. Many surrounding historical homes and buildings include stained glass, which are incorporated within the library's finished design. The stained glass texture is utilized throughout the reference desk by the use of millwork and glass tile.
Expanded Collections
The Kaysville Library fills a vital space within the community. The new library greatly expanded the original collection and more than doubled the building's size, creating a center for the Kaysville community to gather, share and learn.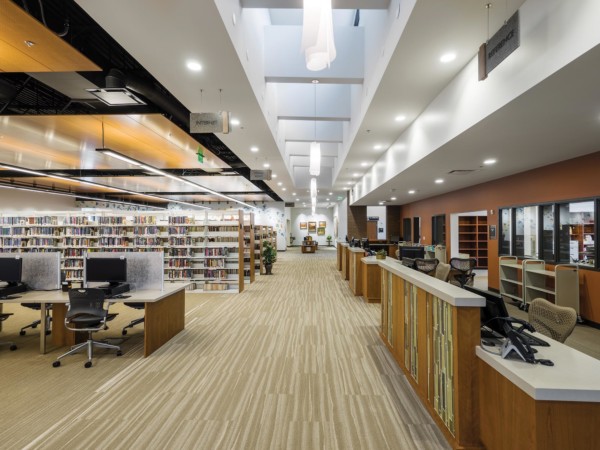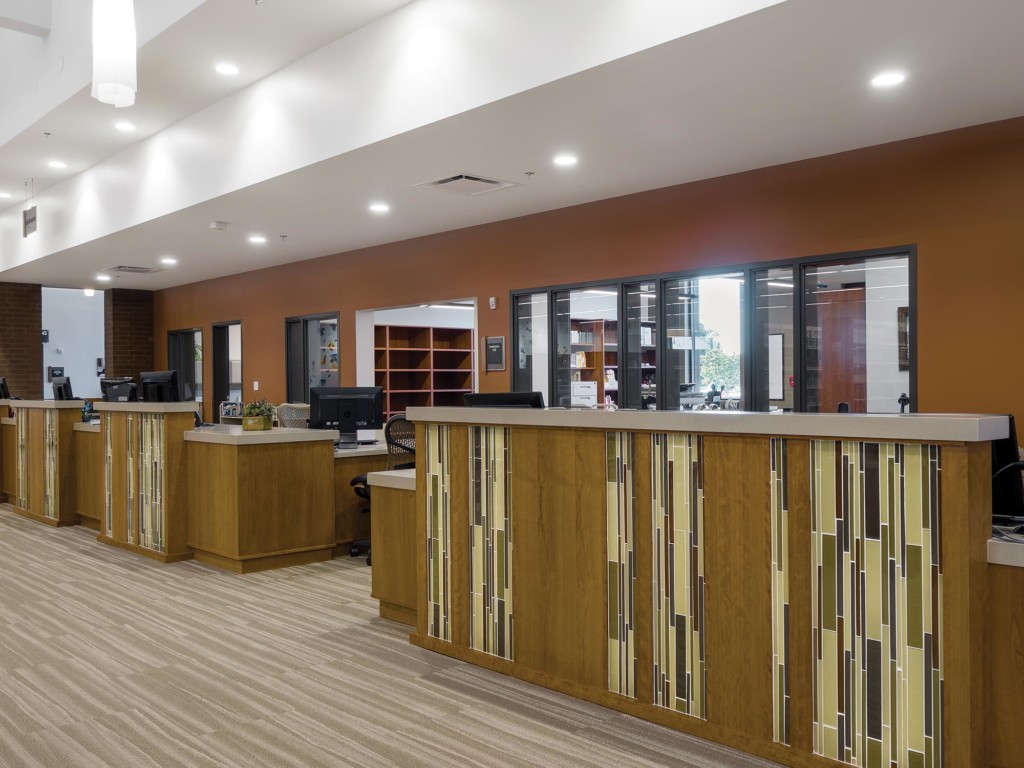 Direct Patron Circulation
The main spine of the library runs east to west, culminating in the full height glass windows on the east, allowing patrons views of the neighboring mountains from anywhere within the space. Large windows in the children's area also provide a direct, visual connection with surrounding trees, homes, and elementary school.
Children's Reading Room
A fun, colorful custom-designed wall of animals and shapes in unique tangram designs, was built using 3Form acrylc pieces. This wall encourages children to interact with their environment and stimulates their critical thinking abilities.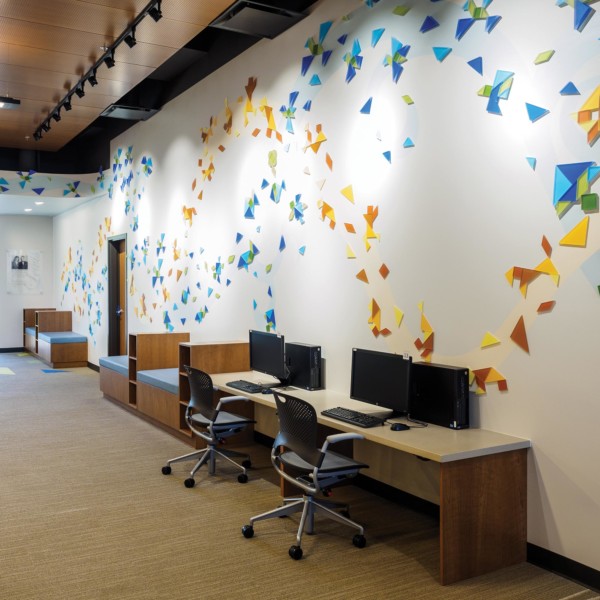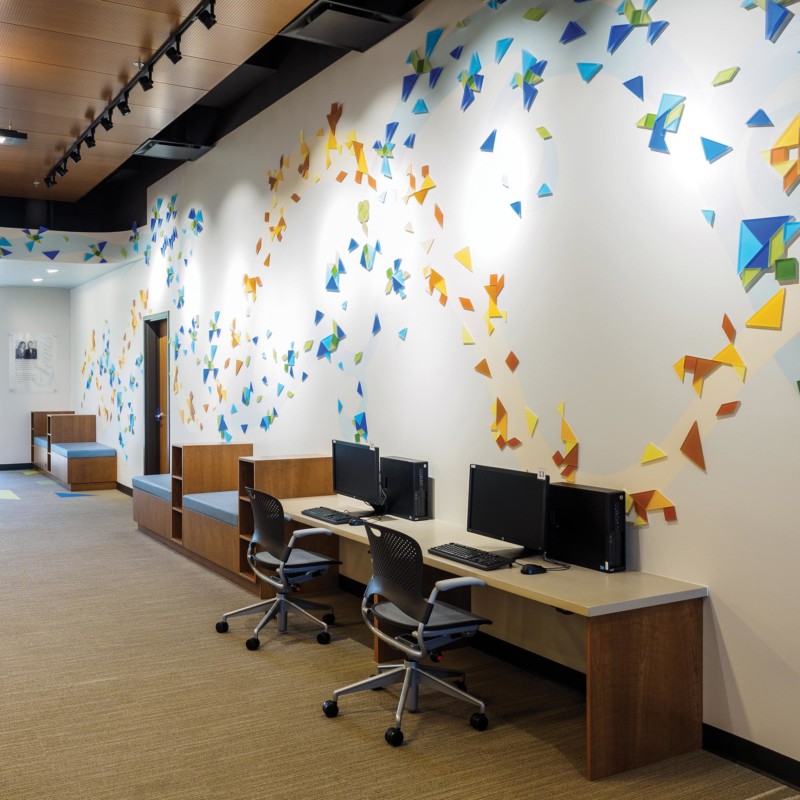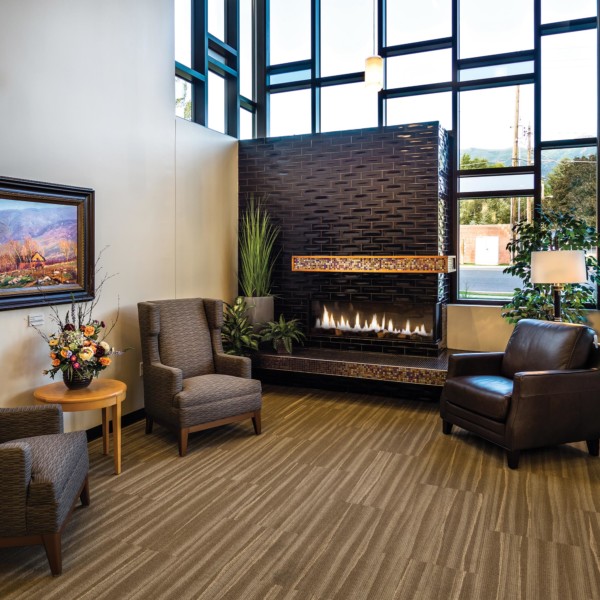 A Homey Reading Room
The community is proud to call LeConte Stewart, the renowned landscape artist, one of their own, and the original library housed a unique cobalt blue fireplace that allowed its patrons to sit and admire the art. Continuing this celebration, FFKR incorporated a new, cobalt blue fireplace into the new library, a feature that is instantly recognizable to visitors. The fireplace is located more prominently, welcoming all guests, and inviting them in with its nostalgic feel, reminiscent of the prior library that Kaysville citizens had known and loved.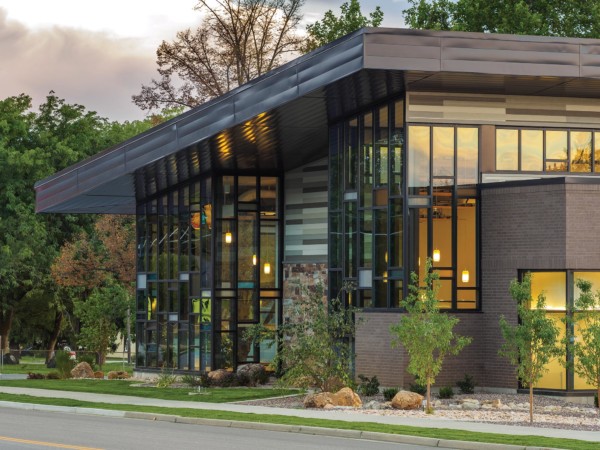 A Community Gathering Place
FFKR's design approach and sensitivity to the community's unique tributes has created an updated gathering place for the entire community.