FFKR's Marketing and Graphic Design team worked with our design team and the owner to develop unique brand centered on healthy living and the elements. This brand made its way into the center courtyard,, the interior unit signs, and the unique interior design elements of the building to create an exciting and entertaining brand that resonates with young professionals.

Seven 02 Logo
This logo is a culmination of effort from everyone on our design team. Derived from the idea of the chemical elements, we opted to stylistically emphasis the periodic table. From there, the rest of the signage family was developed, utilizing that core concept and narrative.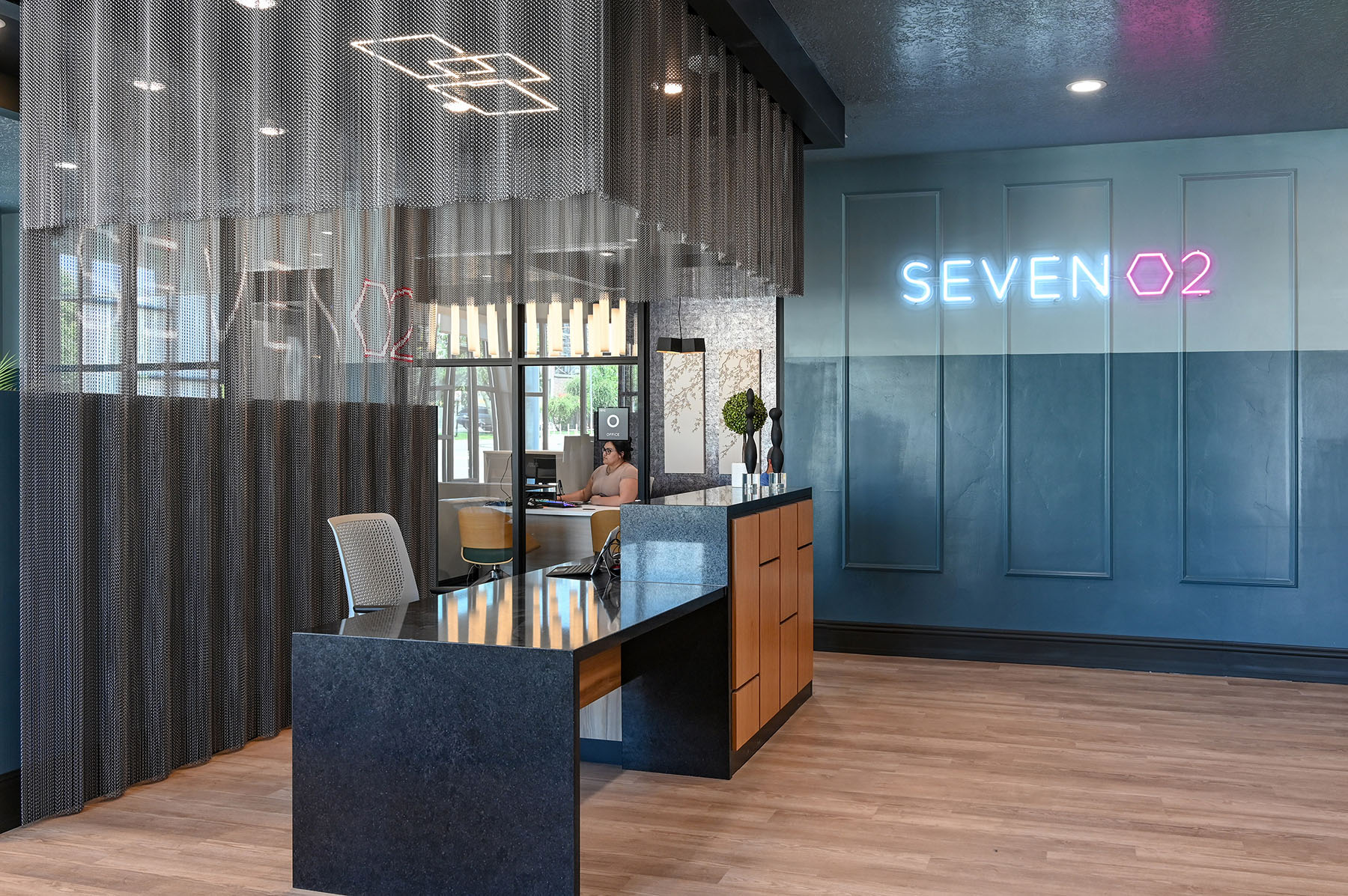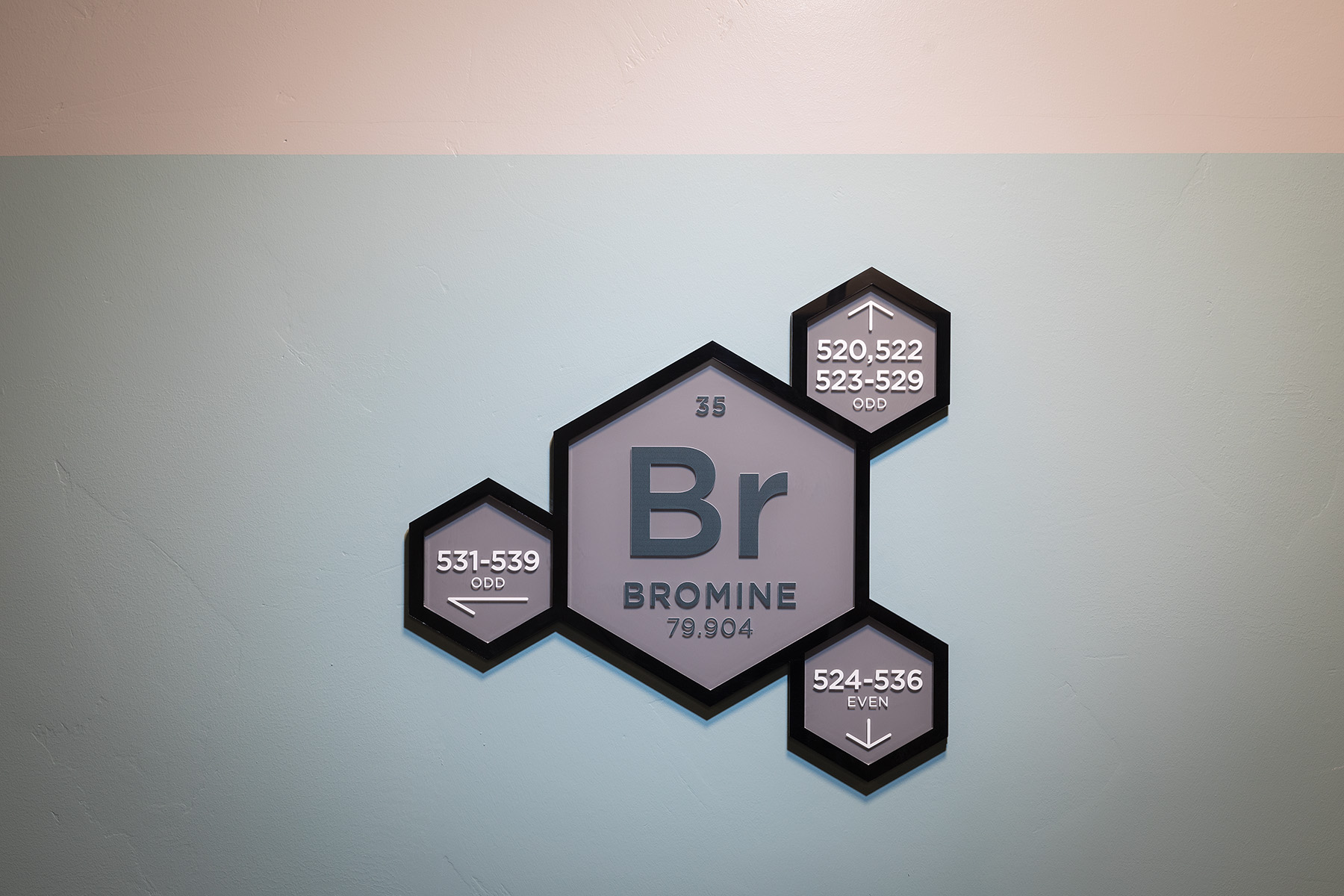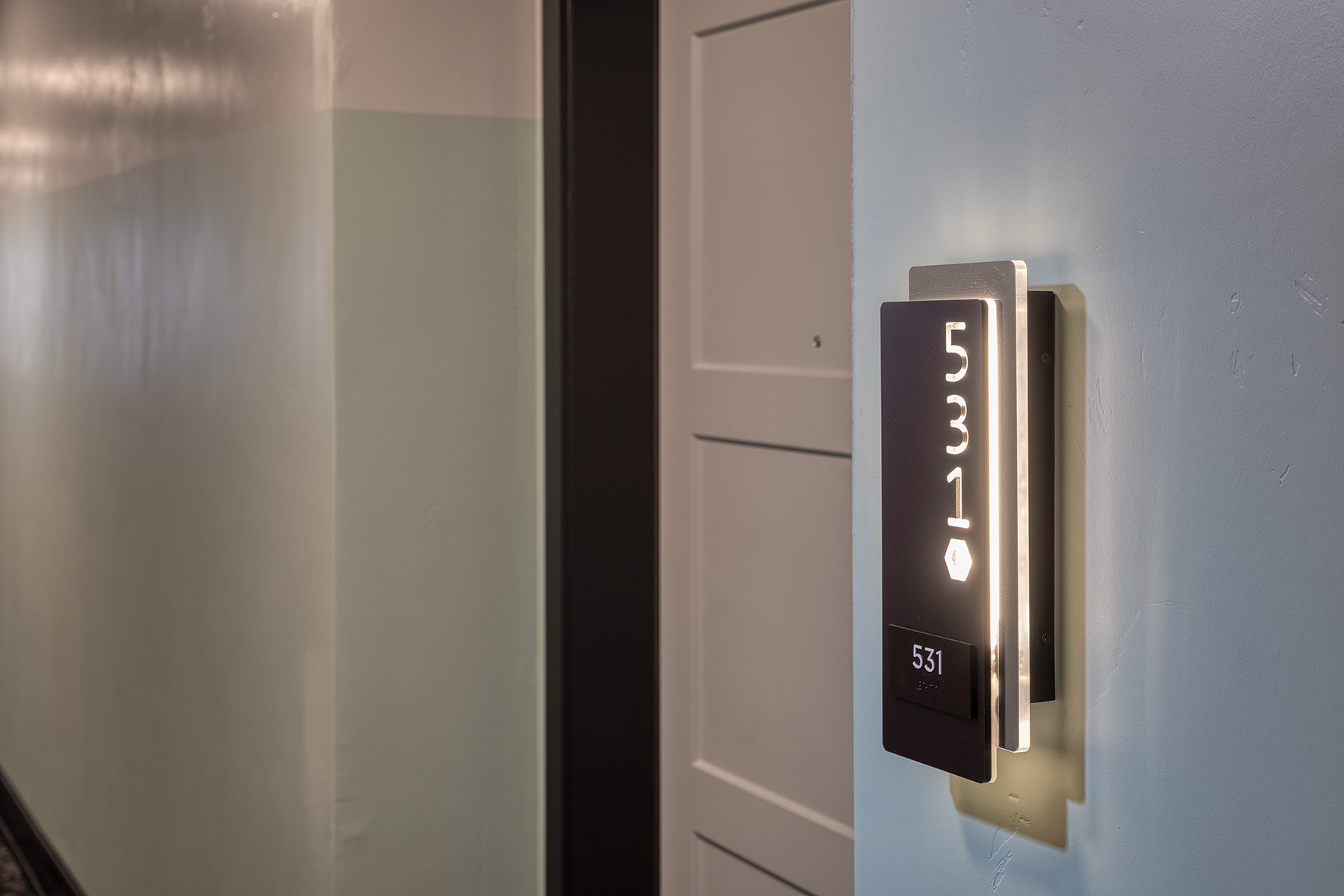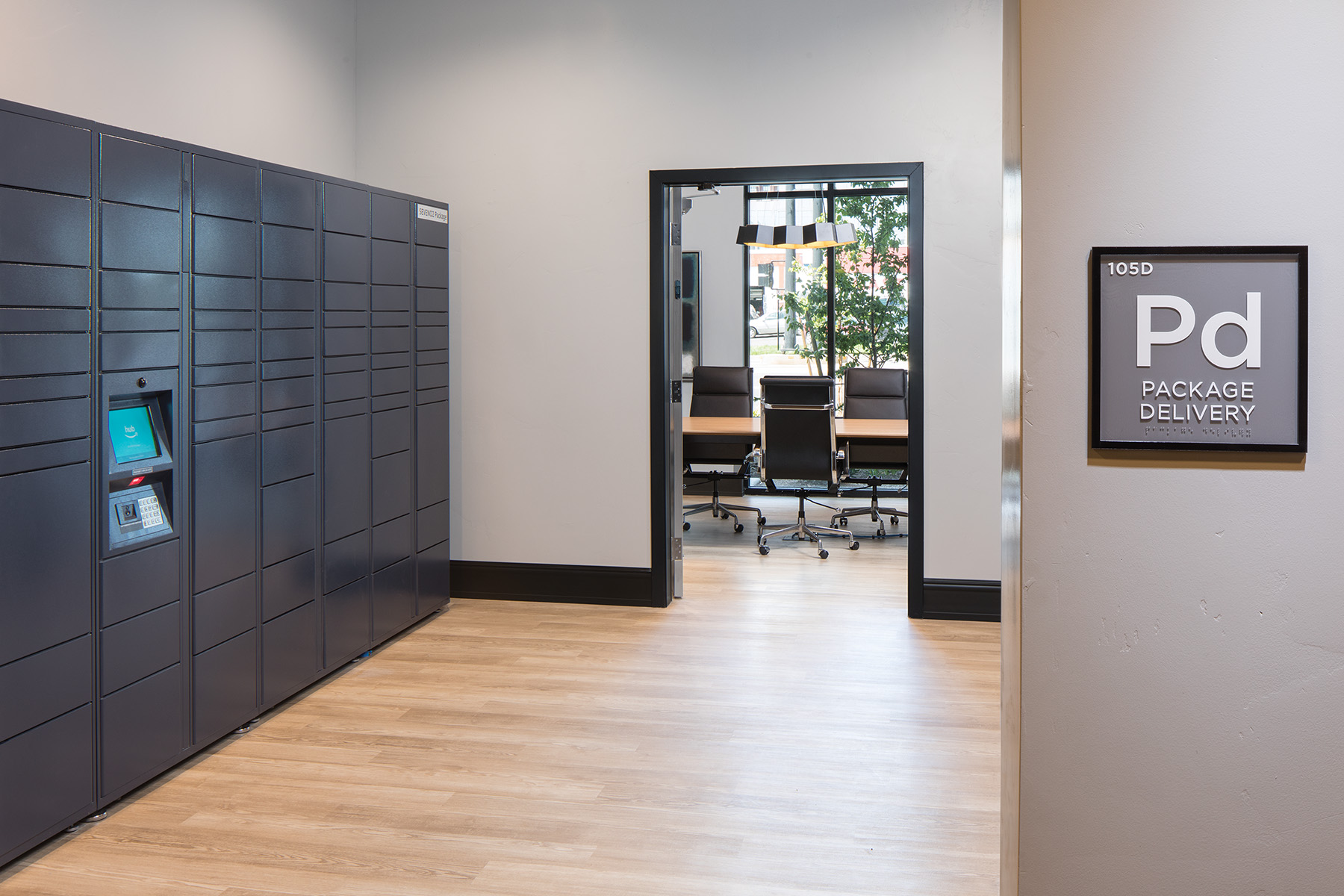 The signage package consisted of multiple sign types. The lobby and common areas display LED signs that illuminate the space and serve as a playful element throughout. The interior wayfinding and room identification signage share the same fabrication method. This signage is made up of acrylic backers with standoff acrylic letters and braille. Lastly, the unit signage is a unique combination of cutout acrylic and backlighting. Making it highly visible at all times of the day.