Clearlink is a fast-growing company with two offices in Utah. The need for additional space and the desire of their space to reflect their corporate image made them look for a fresh start. FFKR worked with their corporate branding department to develop an architectural style that fit their design taste, but was still very functional and durable. Colors in finishes, materials and even the furniture were tailored to their corporate standards which made a seamless connection with their main office. The industrial style of the space is attractive to their employee base of mostly college students and creates a draw for recruiting new talent. Capitalizing on the amazing views with an open office floorplan is not something that is often seen for phone based employees, but the client wanted them to know the value they have for the company.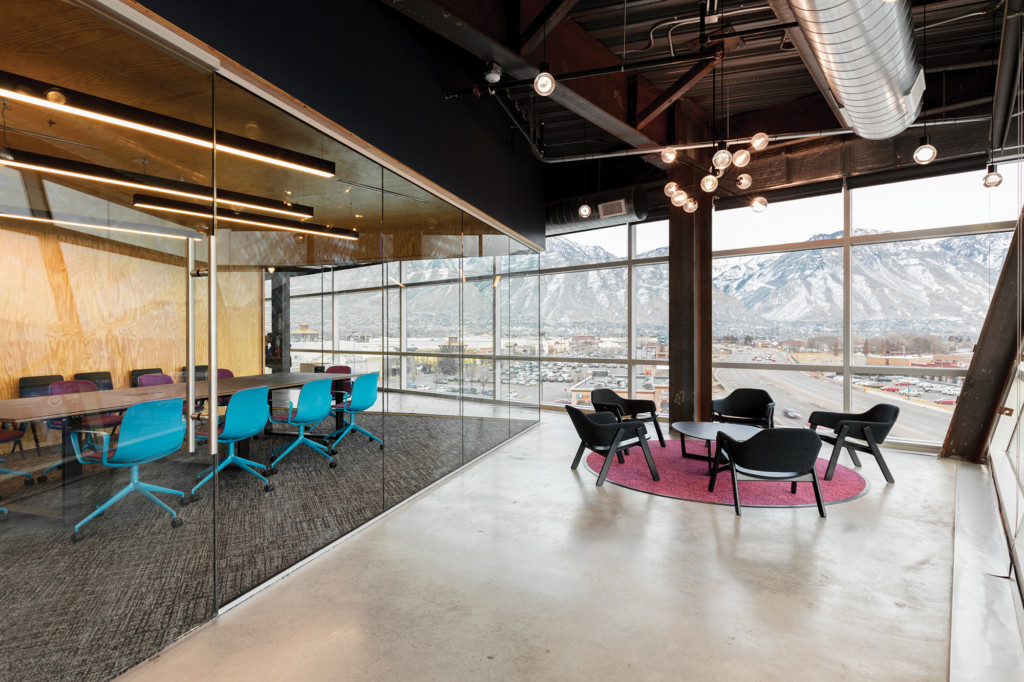 Corner Office
There are no private offices in the space but the lounge, huddle and break-out spaces. Available to all employees, take advantage of the best views.
Industrial Revolution
The building's exposed steel and concrete structure are complimented with plywood, wool felt and other raw, industrial materials.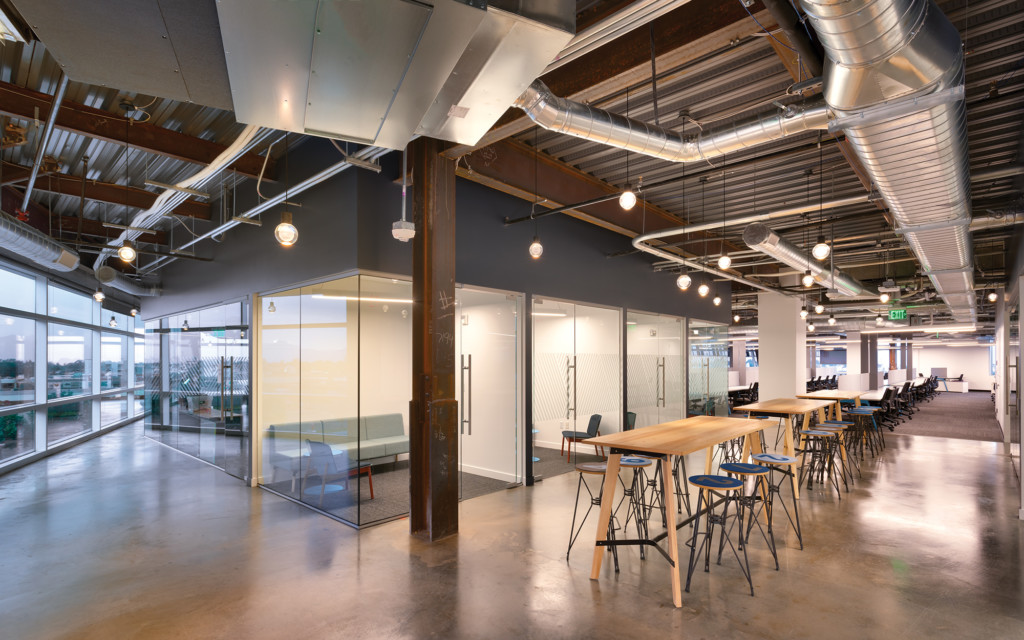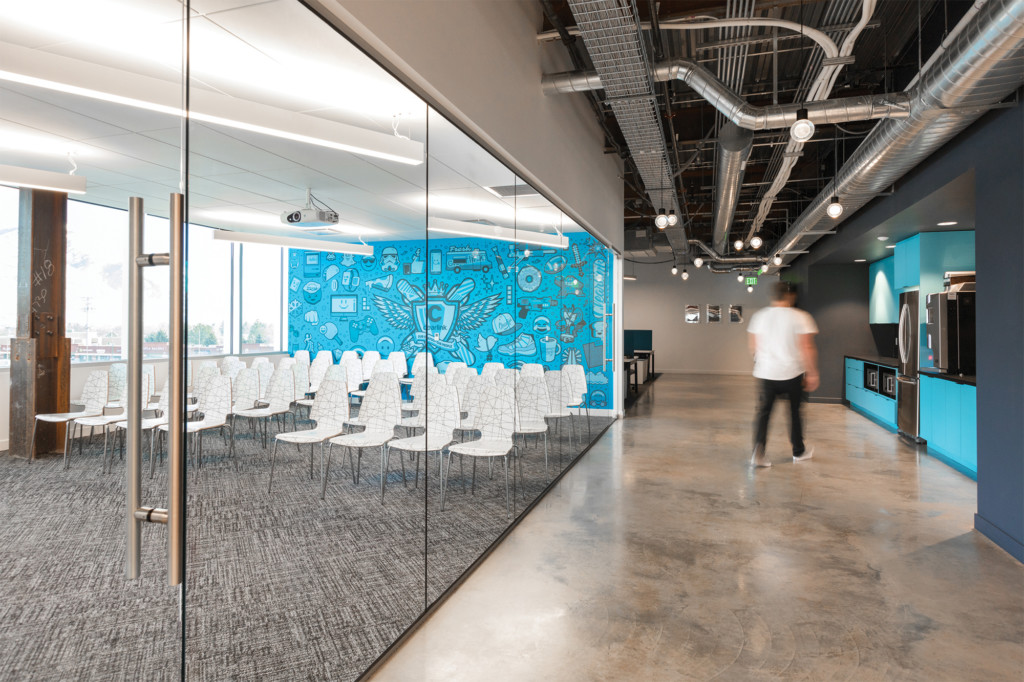 The Middle
Some kitchens get stuck in the back of an office but some get stuck right in the middle.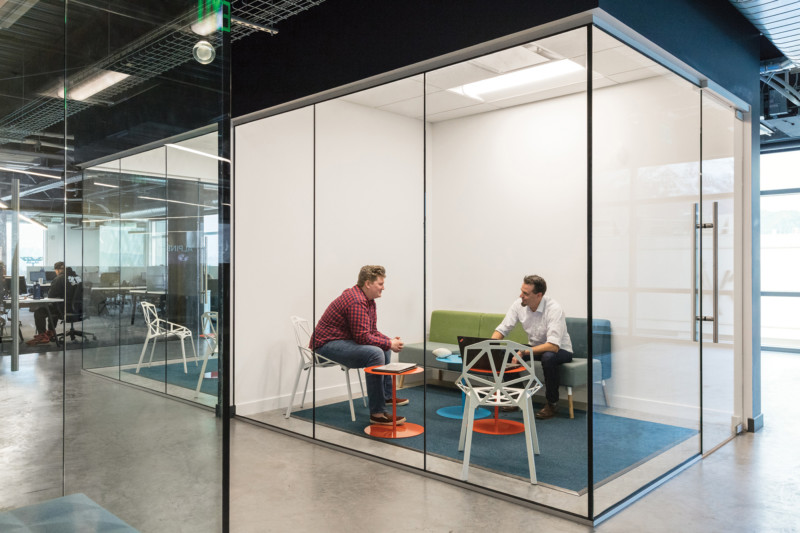 Color Balance
Sometimes there's too much white and sometimes there's too much color but sometimes there's just enough of both.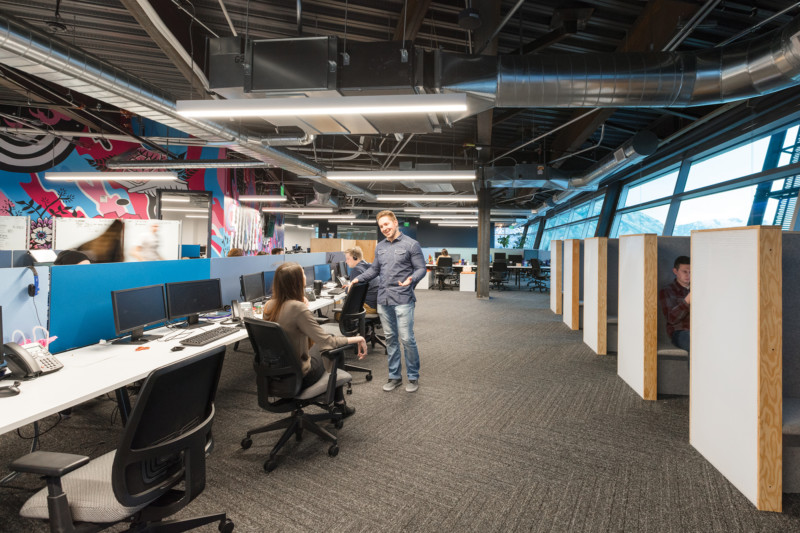 Quiet Time
Once in awhile you need a break from your co-workers. Especially in a call center. It's nice to have a felt-lined booth close to your desk to take that break.