Torrent Cycle is Salt Lake's premier indoor rhythm-based cycling studio with a modern design. The projects design goals were to create a sleek modern, energetic cycling studio. The building had housed a coin shop with winding corridors, safes, pull switches, uneven floors, barred windows, and two attic levels. Creating an entirely curated experience, a specific flow for visitors needed to be designed from the reception desk to the locker rooms to the cycling studio. While a long egress corridor was required to accomplish the flow, the design added to the destination feel through the use of niches and varying ceiling heights that guide visitors to the open locker space with benches. The experiential goals for Torrent Cycle were to move away from the darkroom spin-classes to a community feel where everyone is working in rhythm. During class, the studio is lit by candles, creating a sacred-like mood. The finished renovation is a crisp design that makes Torrent Cycle a destination for the cycling community.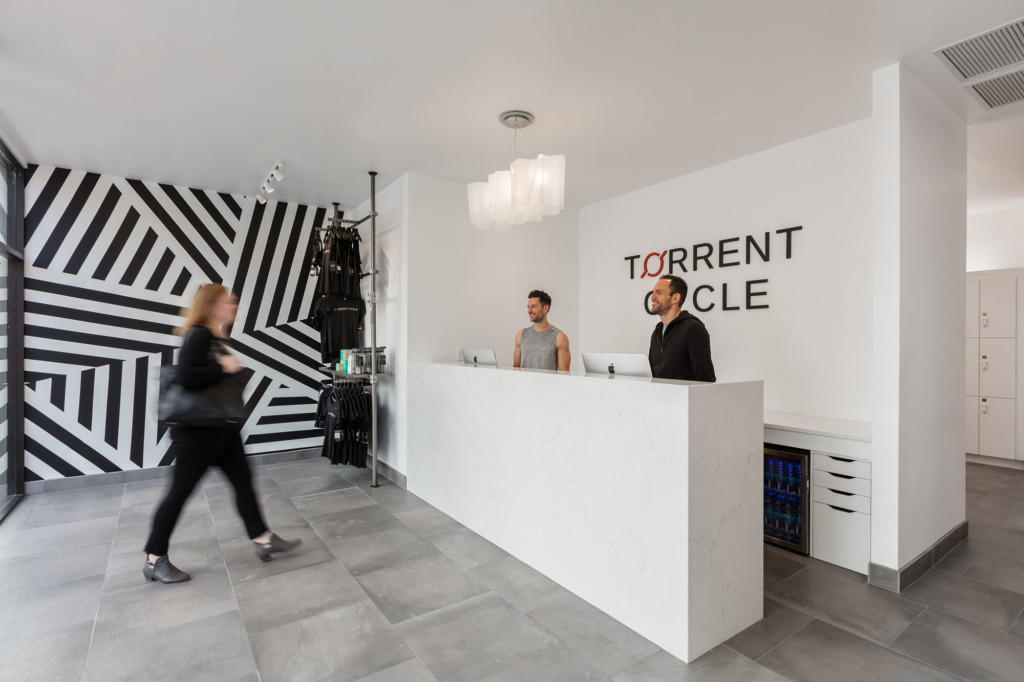 Urban Fitness
Torrent Cycle is Salt Lake's premier indoor rhythm-based cycling studio with a clean and modern design and full-service locker rooms. Originally a coin shop, unique challenges were presented. The building's new streamlined vibe of high contrast, minimal design with high impact details showcases their brand. Murals of Salt Lake, Neon signs, and graphics bring the biking community vibe home.
Creating an Atmosphere
A mural of Salt Lake City, a central art feature in the studio, ties the cyclist to their community. Light levels can be changed easily by using either black lights or candles creates an experiential and emotional connection among the cyclists and their instructor.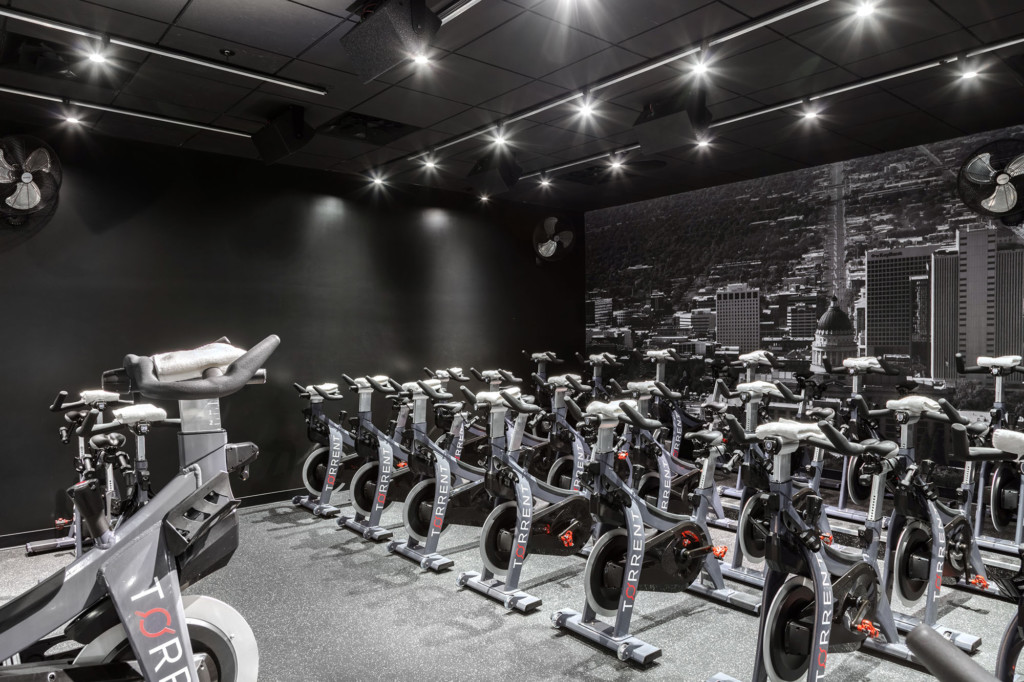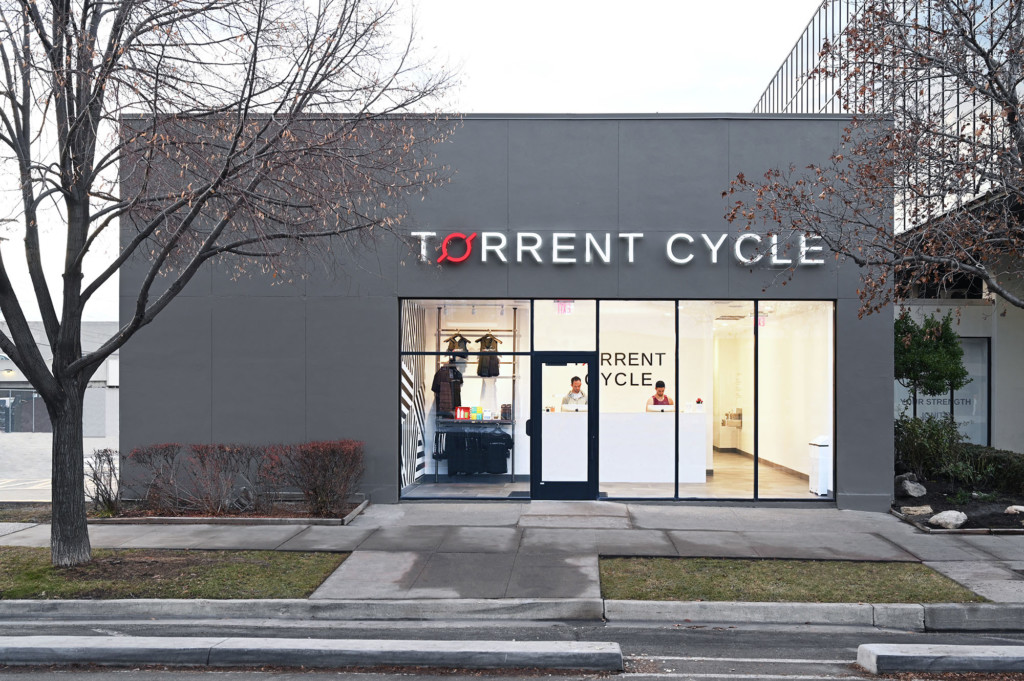 Conversion of an Old Coin Shop
The building previously housed a coin shop with winding corridors, safes, alarm pull switches, uneven floors, a basement full of family "collections" from previous tenants, barred windows, bolted doors, and two attic levels. Upon first look, it wasn't an obvious choice for a premier cycling studio. The unique challenges were the floor and ceilings were not designed to hold heavy equipment, portions of the HVAC systems had to be upgraded to meet the specialized needs of an indoor cycling studio, and the basement has a low ceiling height of only six-feet. Our team was tasked to create an open layout with high ceilings and incorporate all the current technologies needed for the cycling studio.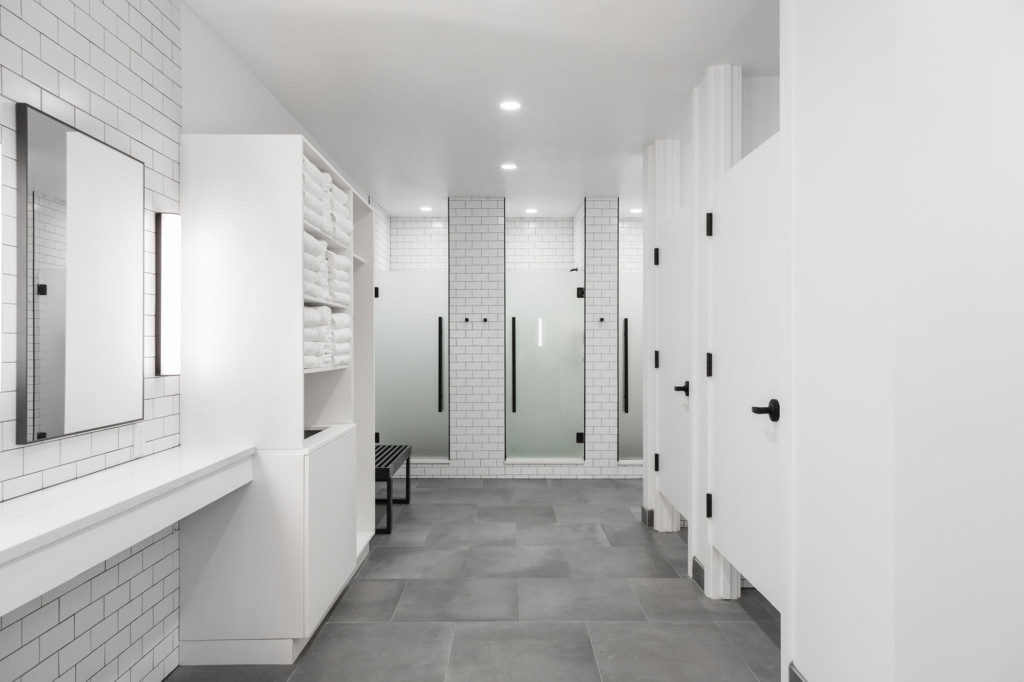 Sophisticated Feel
The locker and shower rooms complete the experience through a complete amenity package and sophisticated spa feel.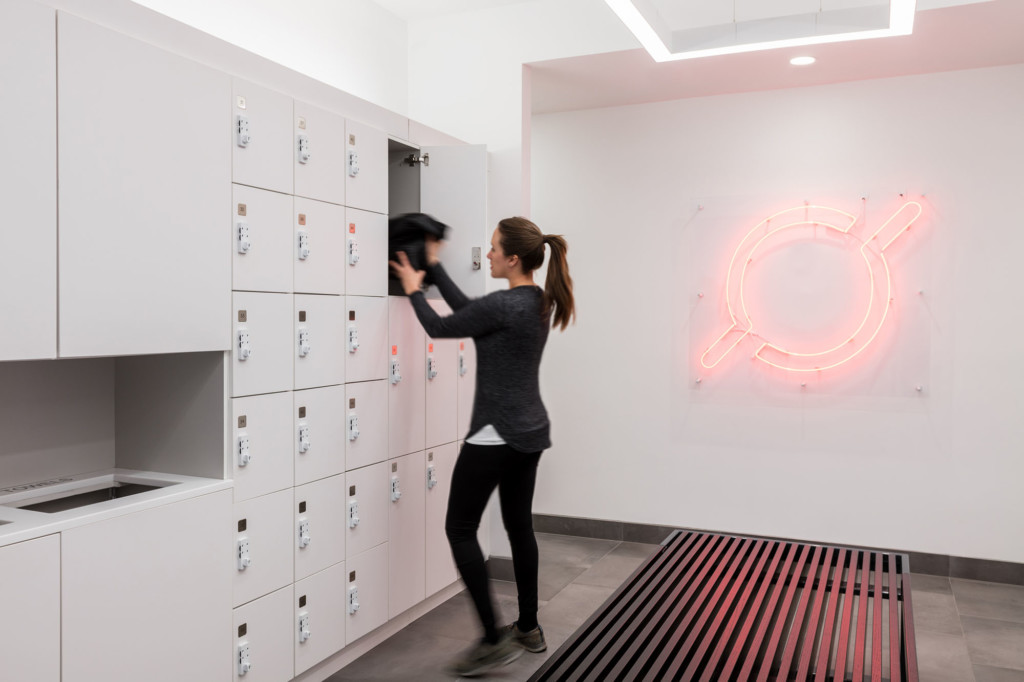 Minimal Design
The minimal design allows visitors to focus on their workout, in a clean environment, while still providing every function they need.