FFKR's project scope was to remodel the existing Winger's Bar and Grill and upgrade to the new Winger's Restaurant and Alehouse concept. This remodel added a full bar with 20 locally brewed beers on tap including four Winger Brothers Beers that are crafted directly for their Alehouses.
A large full glass overhead door was added to the east side of the building that is opened up when weather permits to create a larger indoor and outdoor dining room, which has views to the mountains east of the restaurant.
Bar space is denoted with large timber beams overhead, and custom lighting with clear beer bottle Edison bulb fixtures. These fixtures are also carried out throughout the rest of the space over the booths. Wire mesh backdrop for the call liquors and specialty bottled beers, feature up lighting to accentuate the liquor and beer selection. A custom oversized pipe beer tap system also draws visitor attention to the bar.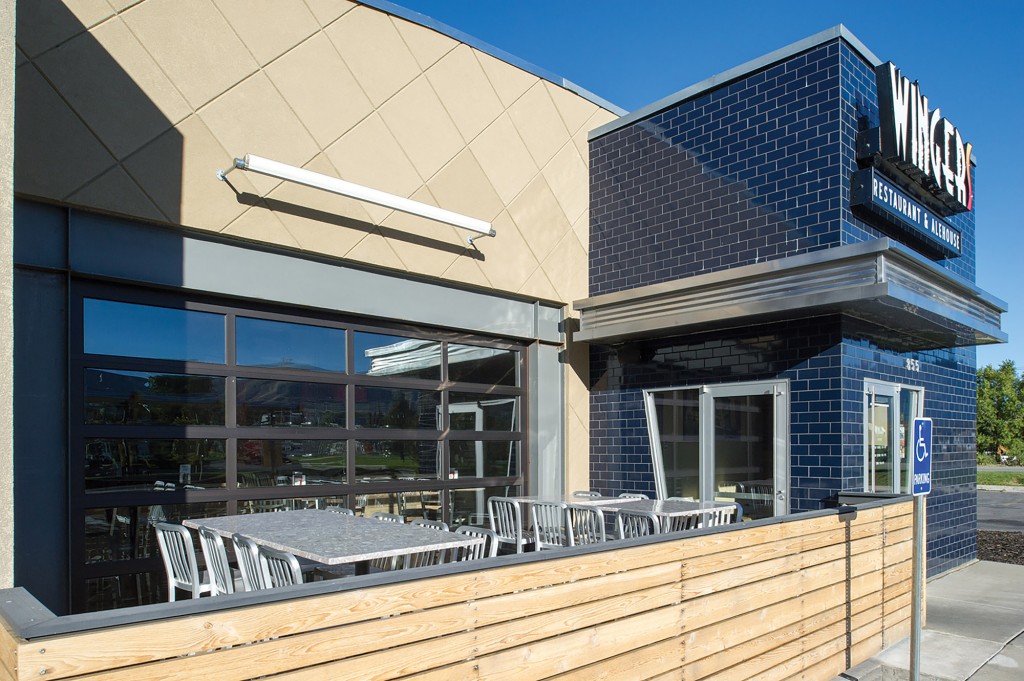 Entrance
View of entry with exterior dining space shielded from the parking lot with cedar slat fencing.
Scenic Dining
View from the bar dining area to the exterior patio dining as well as the mountains to the east.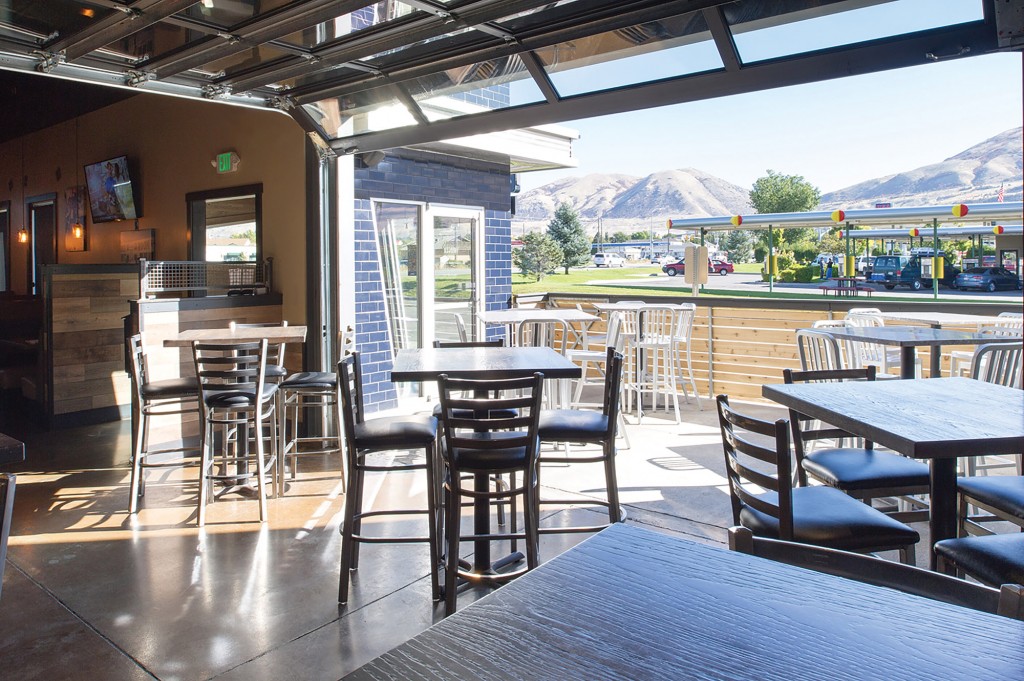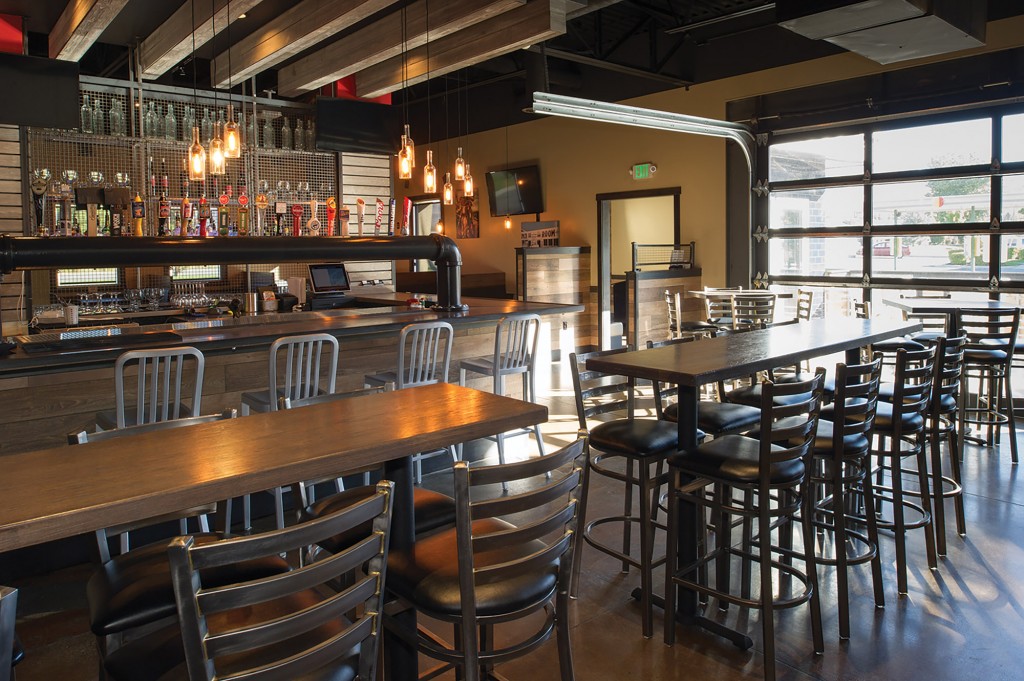 Dining and Bar Seating
View from the bar dining area to the bar and main dining area beyond.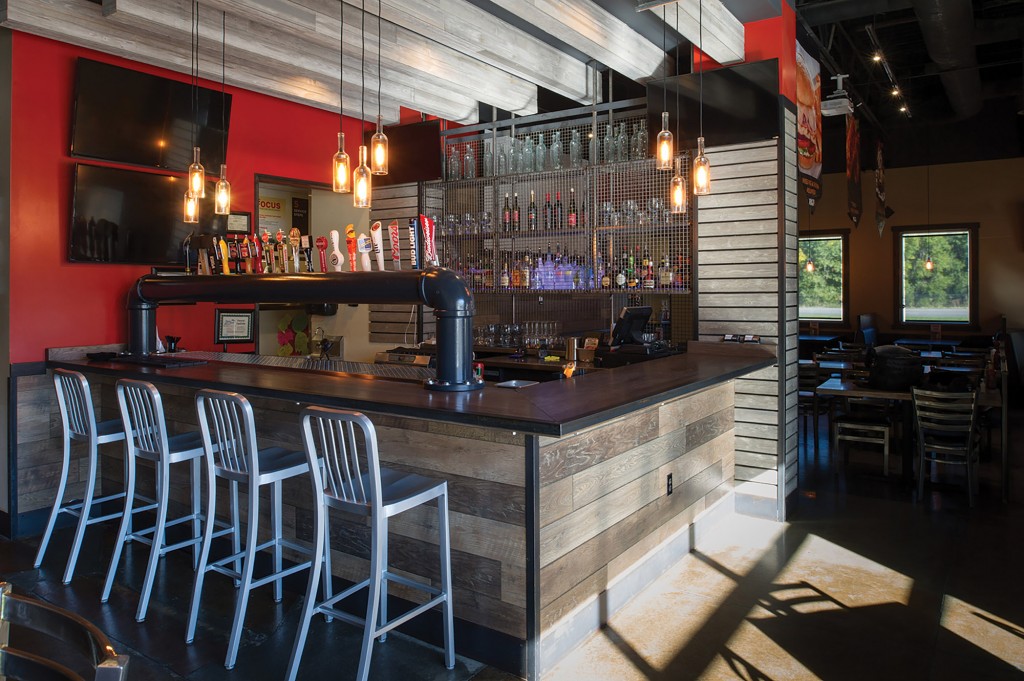 Custom Lighting Features
View from the bar dining area bar and up lit liquor shelving. Showing timber ceiling over the bar with custom lighting.