FFKR Architects Commercial Studio designed a new Utah First Credit Union with 3,300 sf, placed on a .8 acres site at the prominent intersection of Park Lane and 1100 West, in Farmington, Utah.
The city required a zero setback along both Park Lane and 1100 west, pushing the parking to the rear of the building to enforce a more pedestrian scale at the street front. Our design solutions addressed a main entry at the "rear of the building", and what would normally be the rear of the building to be the main focal point at the major intersection.
FFKR revised the design to open up the office area of the branch and make it more appealing from this sidewalk and street. Exploring variations with materials  and planes, we added more shade and shadow to the exterior facades.
The building materials are a dark gray aluminum composite panel system, with a large glass curtain wall on the main elevations along Park Lane. The main body of the building is a matte white porcelain tile rain screen system. The buildings signage elements are backlit 3Form resin panels that will make this building stand out both day and night.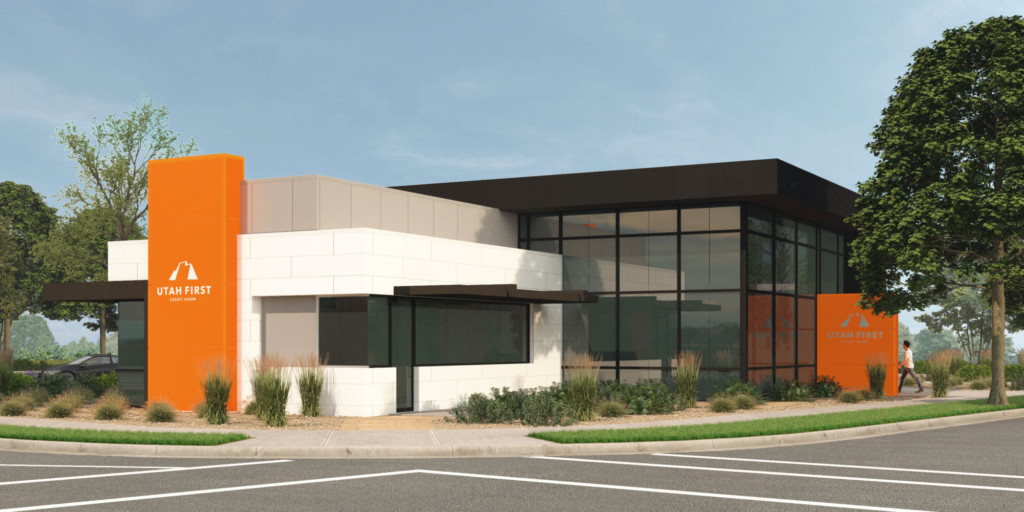 Corner of Park Lane and 1100 west in Farmington
Description of photo
Drive Thru Teller
View from inside the property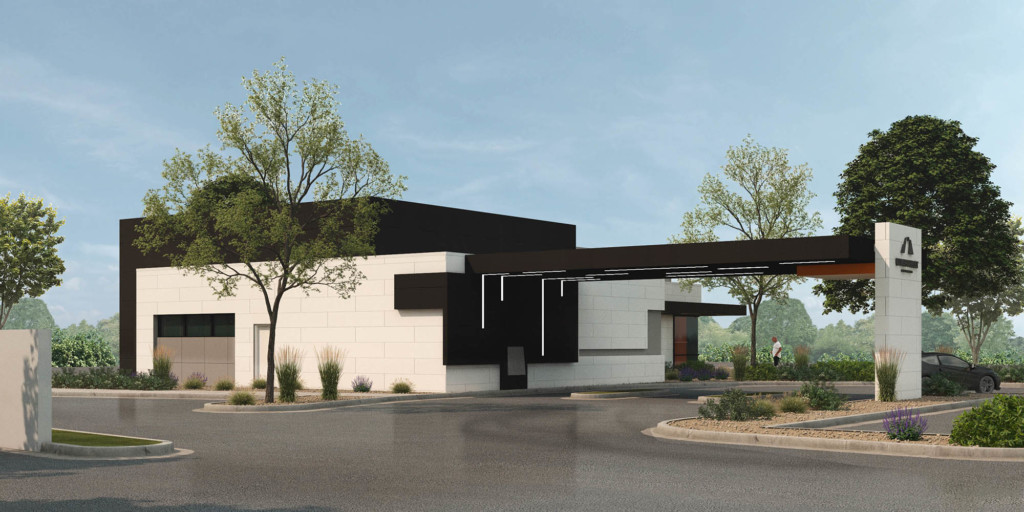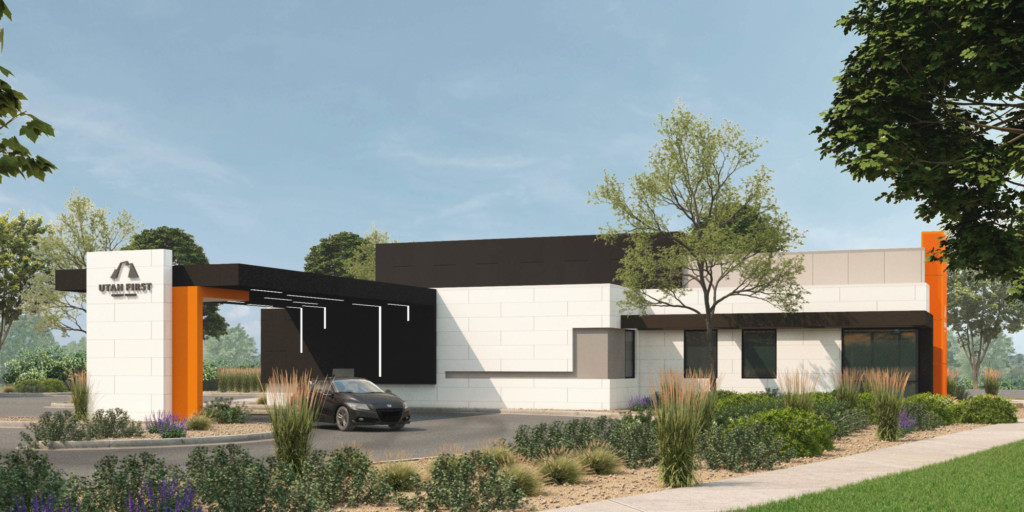 Lab
View of the Drive-up teller area from 1100 west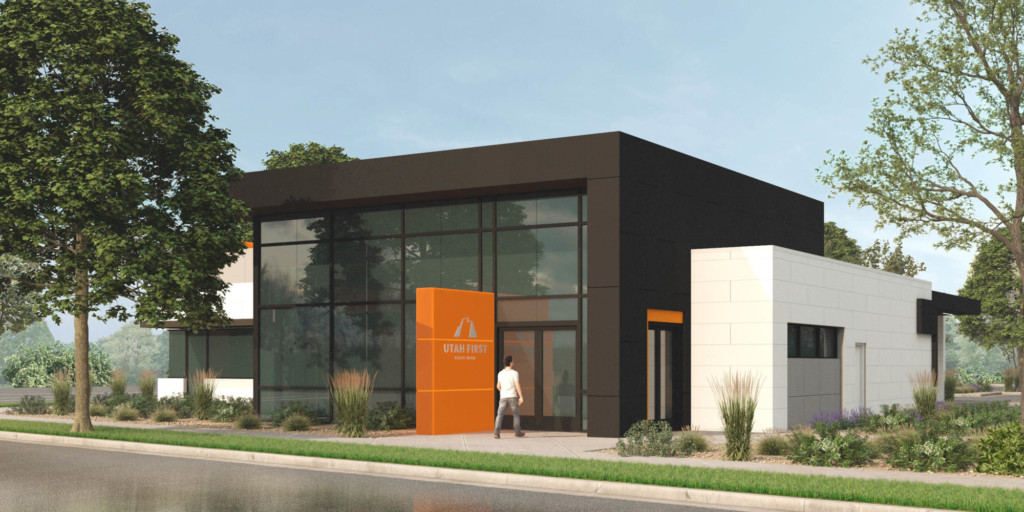 Corridor Super-Graphics
Entry View from Park Lane traveling east