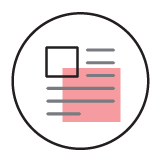 There is no question that housing has been, and continues to be, a major topic of concern and excitement in Utah. This is especially true in the fast-growing cities along the Wasatch Front. Population projections are constantly being developed and re-evaluated to try to determine how and where people will be living as available land diminishes and housing prices continue to rise. City planners are identifying areas where density can be increased to meet the demand for affordable housing. Development groups are looking for more efficient, cost-saving approaches to maintain returns on investment. Contractors are looking for competitive advantages in construction and labor costs. Architects and designers are looking for innovative approaches to high quality, sustainable design while keeping costs down. Future tenants are more and more mindful of their impact on our planet. Taking all these factors, and more, into consideration, now may be the time for Utah to embrace prefab modular construction for multi-family development.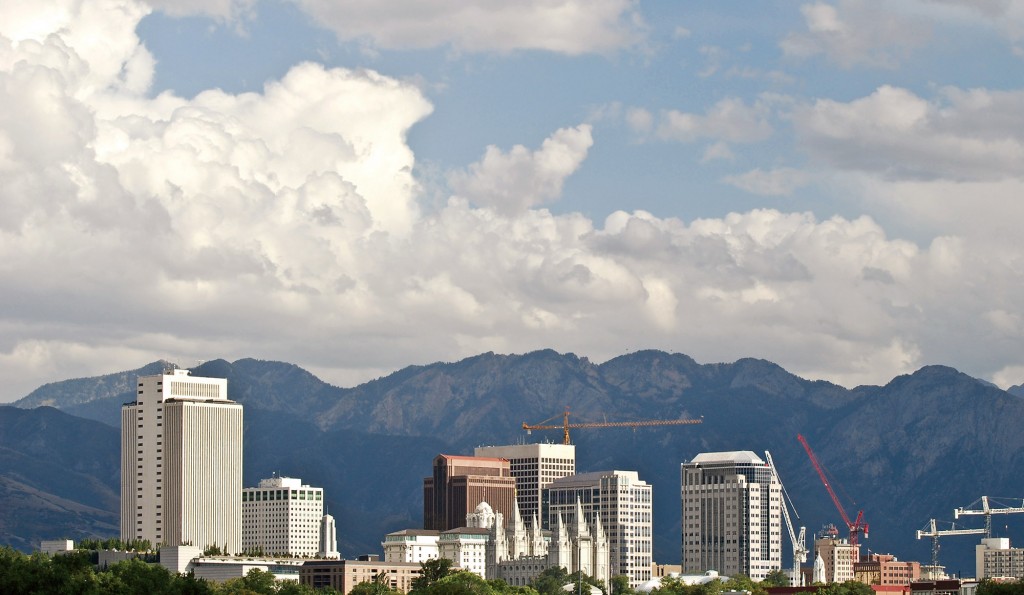 Driving Factors
The major driving factors pushing the need to re-evaluate the way we construct multi-family housing in Utah are the availability of land for development and the rising cost of housing. Population projections show Salt Lake and Utah counties doubling in population in the next 50 years. Communities are expanding and infilling from foothill to foothill, eating up the available undeveloped land in the valleys. Increasing density is becoming much more of a necessity than a choice.
Current codes and construction methods top out most multi-family projects in Utah at five stories of wood-framed construction. This approach is not sustainable and will not meet the demands of our long-term population growth.
Many of the developers we talk with all agree on the fact that, although rental rates continue to rise, the cost of land, construction, and labor are rising at higher rates, cutting into the profitability of multi-family development. Developers are more reliant on architects and contractors to find cost-saving approaches to get projects to pencil. A compounding factor at play is the increasing demand for affordable housing. Cities have taken on the charge for addressing the affordable housing crisis by offering land, funding options, and other creative incentives to encourage affordable multi-family development.
However, the rising rents and construction costs are forcing developers to look at creative options for providing housing in different ways. Prefab modular construction may be the answer to many of the issues contributing to the housing crisis cities in Utah are facing.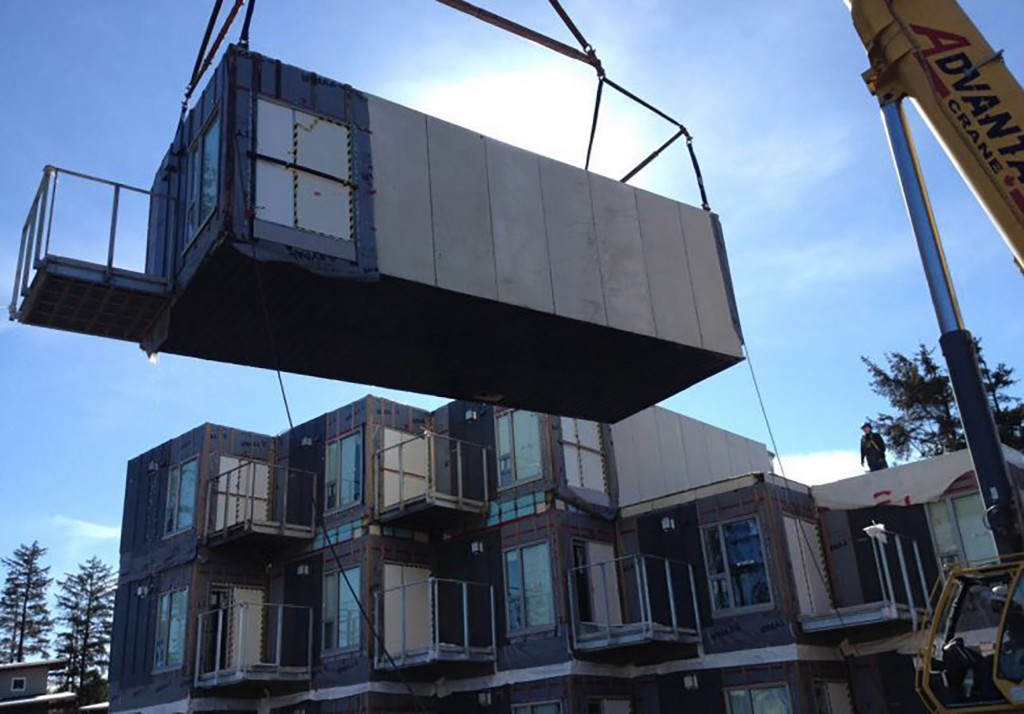 Photo Courtesy of Stack Modular
What is Prefab Modular Construction?
Prefab is a term referring to the method of construction where much of the framing, envelope, and/or finishes are constructed off-site, generally in a factory, and then delivered to the site to be installed. In the case of modular construction, these prefabricated components are in rectangular, box shapes, consisting of entire rooms or units that can be delivered to the site with all the finishes and millwork complete and only need to have mechanical, plumbing, electrical connections made.  These modules are easily shipped, stacked, and structurally connected on the site. This type of construction methodology and delivery has many advantages over conventional construction to deal with the problems developers are facing.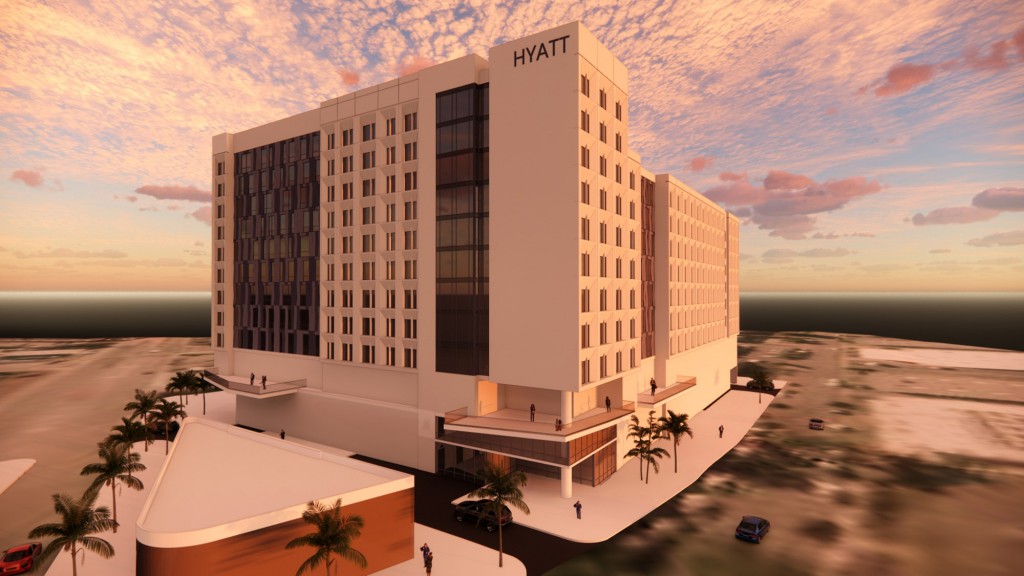 Breaking the Five-story barrier
One significant advantage is that modular construction is proving that breaking the five-story, wood construction barrier can be done affordably. As mentioned earlier, increasing density to a five-story limit is not a sustainable approach to dealing with a doubling population in 50 years. This short-sided approach will spread density out away from transit and urban cores, requiring infrastructure upgrades on a much broader scale and at a higher cost to cities.
Using conventional construction methods, the cost increase to go from a type 3 wood-framed building to a type 1 non-combustible building is generally so high that any projects below 10-12 stories are just not feasible. Due to a continually strong housing boom in Utah, the result of this cost disparity is a multi-family ceiling of five-story apartments filling our urban areas and transit cores.
To sustainably handle the coming population, certain areas need to become far denser than is currently being developed. Depending on land, construction, and labor costs, modular multi-family projects can provide significant savings to allow projects to be constructed taller, more affordably.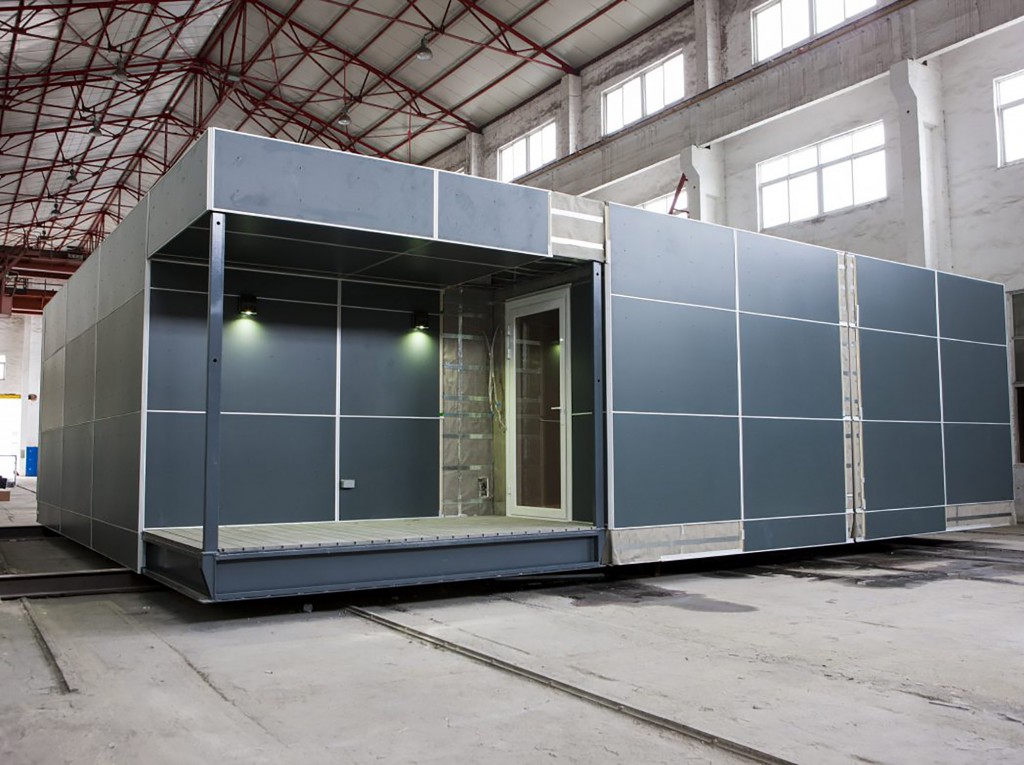 Photo Courtesy of Stack Modular
Faster Construction Timeframes
There are a couple of reasons modular construction can provide cost savings. One area of construction cost savings that we keep hearing from developers is savings attributed to time. Time is money, and as land, material, and labor costs continue to rise, developers and contractors are looking at time as a way to save.  We have seen more historically expensive construction methods being explored and utilized because the savings that come from faster construction timelines outweigh those costs. Modular construction uses different timeframes than conventional construction. Rather than constructing a building from the ground up in a sequential manner, modular construction allows much of the construction and finish work to be done simultaneously in off-site factories
Simultaneously, crews are completing work on the site, underground, and the foundation at the job site.  Once delivered to the site, finished modules are erected and connected in a matter of days.  According to Tom Hardiman, Executive Director of the Prefab Building Institute, "Prefab construction has been an option for multifamily-type construction for decades, but it really started to gain momentum about three or four years ago. Developers seeking shorter schedules and quicker return on investment began incorporating Prefab into their projects, particularly in large urban areas where labor rates were high."
More Efficient Processes
Modular construction employs much more efficient processes that produce cost savings as well as the benefit of being more environmentally friendly. Multi-family developments are generally comprised of a handful of repeated units copied around and arranged in repeated layouts. This type of design is well suited for modular construction, where the elements can be standardized and replicated. Because much of the work is done in a factory setting under a much smaller production umbrella, delays resulting from weather or labor availability are also reduced.
The technology available in a factory setting is also being utilized to significantly reduce construction waste and the burden on our landfills while saving money. Prefab also allows construction to occur on tighter sites allowing for higher density without the need or cost of lay down space.
This can be a positive for developers and adjacent property owners. For these reasons, many of the modular companies operating in the western United States are claiming savings of 30%-50% of conventional construction costs. FFKR is currently designing two modular, multi-family designs in California, and one was bid using conventional construction methods and then again with a modular design. The modular design was able to save 30% of overall construction costs, and we are excited to bring these cost-saving possibilities to Utah.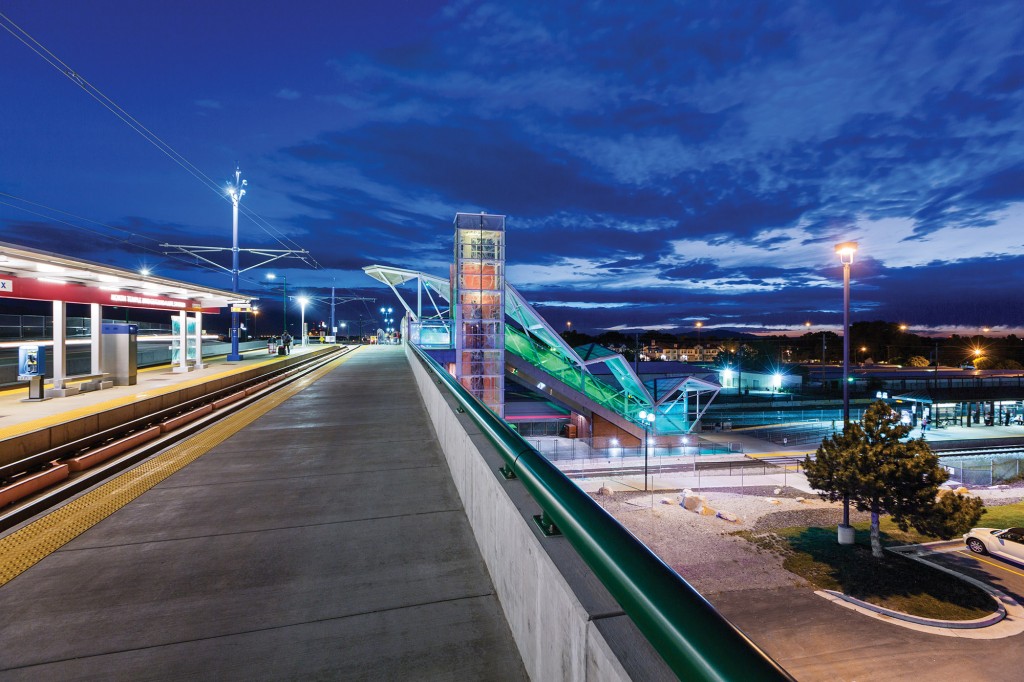 Increased Density Saves City Resources
Other stakeholders that can help create mutually beneficial environments to favor modular multi-family developments are city and state investments. The demand for affordable housing is putting pressure on local governments to allocate funding and resources to provide incentives for development. Although the state legislature and cities are allocating funding tied to addressing affordable housing, many experts and advocates believe it is not going to be enough to meet the increasing demands.
The cost-savings and higher density benefited from modular construction results in the ability to spread the available funding to more projects targeted for affordable housing. Roger Senserrich points out in his article "The cost of high density" posted to smartcitylab.com, that concentrating density in urban cores lower the cost of public services, as well as transportation and utility infrastructure needed to cover a smaller footprint. The capital improvement and operational savings for the city may allow more funds to be allocated to addressing affordable housing.

Barriers
Despite all the advantages of modular multi-family construction, there are still a few barriers that are standing in the way of widespread acceptance. The primary barrier currently is the proximity to modular construction facilities. Now, the Modular Building Institute of over 300 members only has a handful of companies listed as operating in Utah. None of these currently have projects in their portfolios that are as large as we have been discussing. There are a couple of companies operating out of the Boise area that could be used for projects in Utah. You lose some of the cost savings the further you have to ship the modules to the site. As the inland port becomes operational, we may see it begin to be utilized for the shipment of modular construction more affordably.
Building Salt Lake recently spoke to three local developers for their article, "Affordable housing: Three local developers dish on the biz," in December of 2019.  Chris Parker from Giv Development, Dan Lofgren of Cowboy Partners, and Peter Carroon of Red Gate Properties/Green Street Partners, all expressed hope that utilizing methods like modular construction would help to bring costs down for affordable housing.
City Approvals and Inspections
A potentially untested barrier to modular construction is the receptiveness of local cities accustomed to approving and inspecting conventionally constructed buildings. In areas of the country more familiar with modular, we see cities allowing 3rd party inspections to be done within the factory during the construction of the different components of the modules. Approvals of design are also handled through a more conventional submittal process like other prefabricated elements such as trusses. Designers, contractors, and developers will need to work hand in hand with the local municipalities to make sure procedures are adopted and implemented to keep projects moving forward.
Utahns are Changing
In Utah, the future of our housing populations are becoming younger and embracing more global world views.  They are more mindful of the ethics of the companies that they patronize and how the ways they live affect their environment and communities. They are also more aware of the costs associated with their living. According to Pamela S. Perlich, Ph. D., Director of Demographic Research at the University of Utah's Kem C. Gardner Policy Institute, "Millennials already outnumber Baby Boomers in Utah. Many of our community institutions and businesses were built for the old Utah. As we plan for the future, we need to consider Utah's new reality and economy."
If we are going to design and build for these future populations, we will need to accept changes to a construction methodology that has seen very little change in the past several decades. Is prefab modular that future?
Article written by Preston Dean of FFKR's Living Environments Studio.