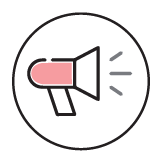 FFKR Architects is honored to receive the 2020 SMPS Utah Cornerstone Award in the Website category! 
As the redesign of our website began, considerable effort was made to define goals in which to guide its development. We wanted the website to reflect FFKR Architects brand and culture. Our brand is about experience; what people experience when they see our buildings and enter spaces we've designed, the experience of working with us, and the experience of working here.  
Notes from the Judges 
Your marketing objectives were clear, and benchmarks and results are well measured. Kudos to your thoughtful approach to utilizing visitor personas and developing visitor paths. The messaging was well-defined, and the website was organized around it. The website reflects the firm's brand and culture. The submittal was interesting and insightful — it made me want to read it.