The design objective of the Hyrum Manwaring Career Center at BYU-Idaho was to move the student services to a more prominent place, allowing students to gain access to the services provided in a more fluid way. By relocating the dance department, we gained a high-volume space directly across from the cafeteria and library. A wide portal entry allowed for greater access and visibility. The design calls for a 'genius bar' reception where students check-in and are greeted in a casual, friendly way.
Off of the reception area is a training room where guest employers can host presents and events. Small huddle rooms and meeting rooms allow for mock interviews or resume reviews. The open space is designed to be flexible and interactive—for students to mingle, events to take place and casual interactions with career advisors. The north area is the focused work area which provides a dedicated workspace for student employees. The formal offices are in the back of house area for accessibility but not a prominent location. The design grants high windows for natural light throughout the space.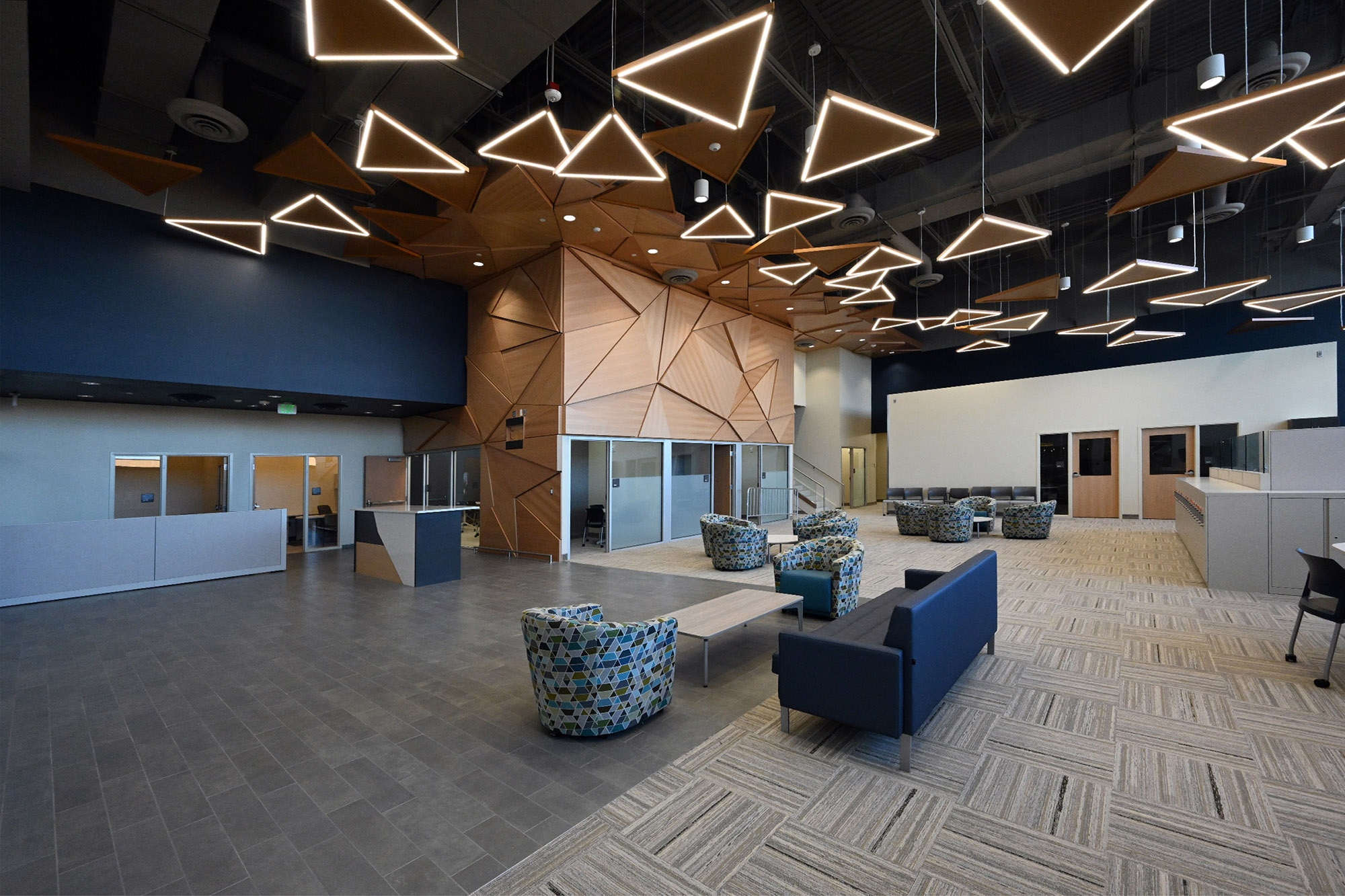 Student Transformation
Triangular ceiling clouds tie to the gradating wooden wall panel that conceptually relates to a student transforming from student to employee. The aesthetic palette reflects the school's colors in a neutral grey tone.
The space is intentionally open to promote flexibility for a variety of events and support student interactions.
Presentation Room
Off of the large reception area is a formal presentation room for training, career fairs, interviews, or other small group events.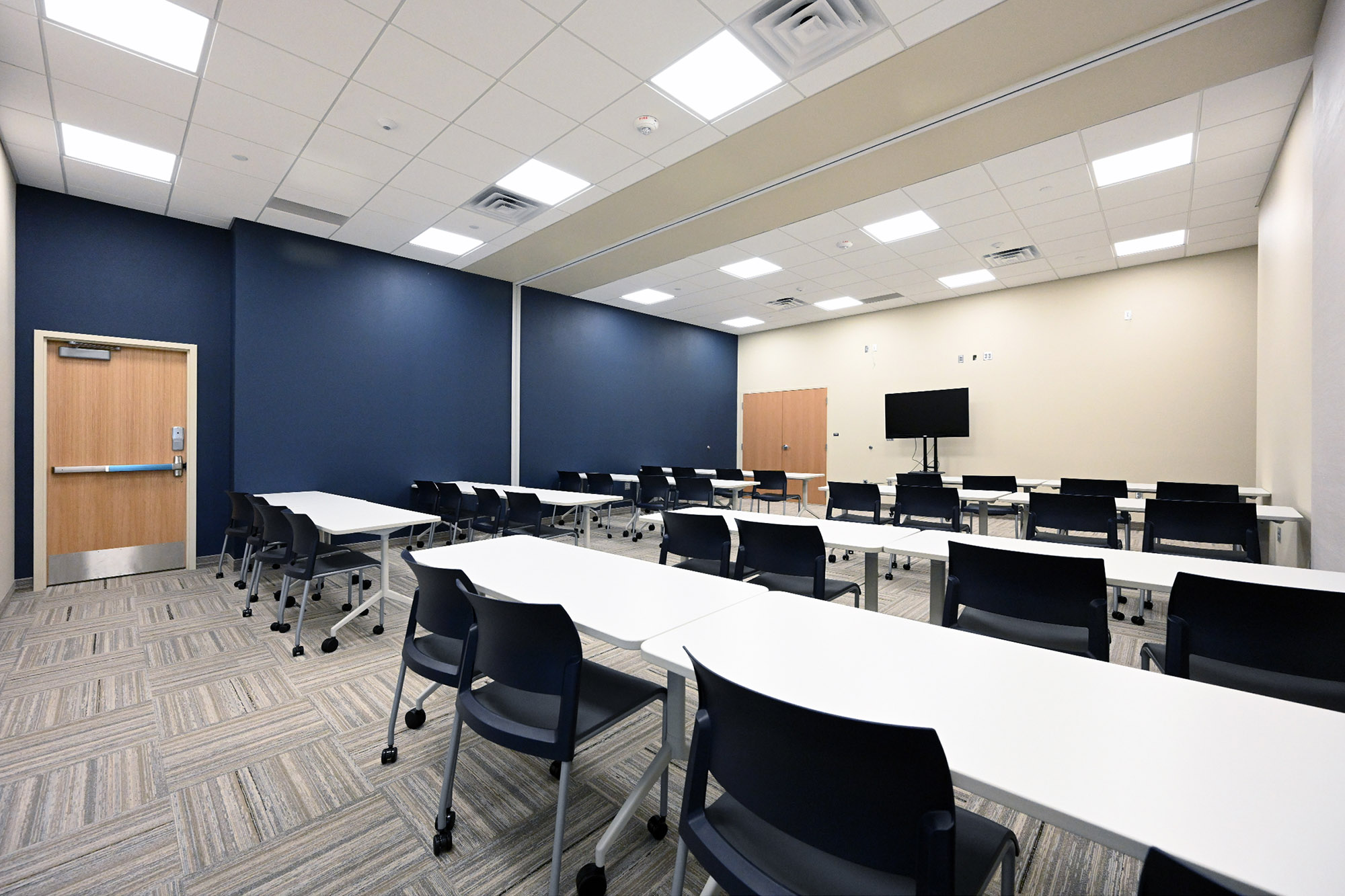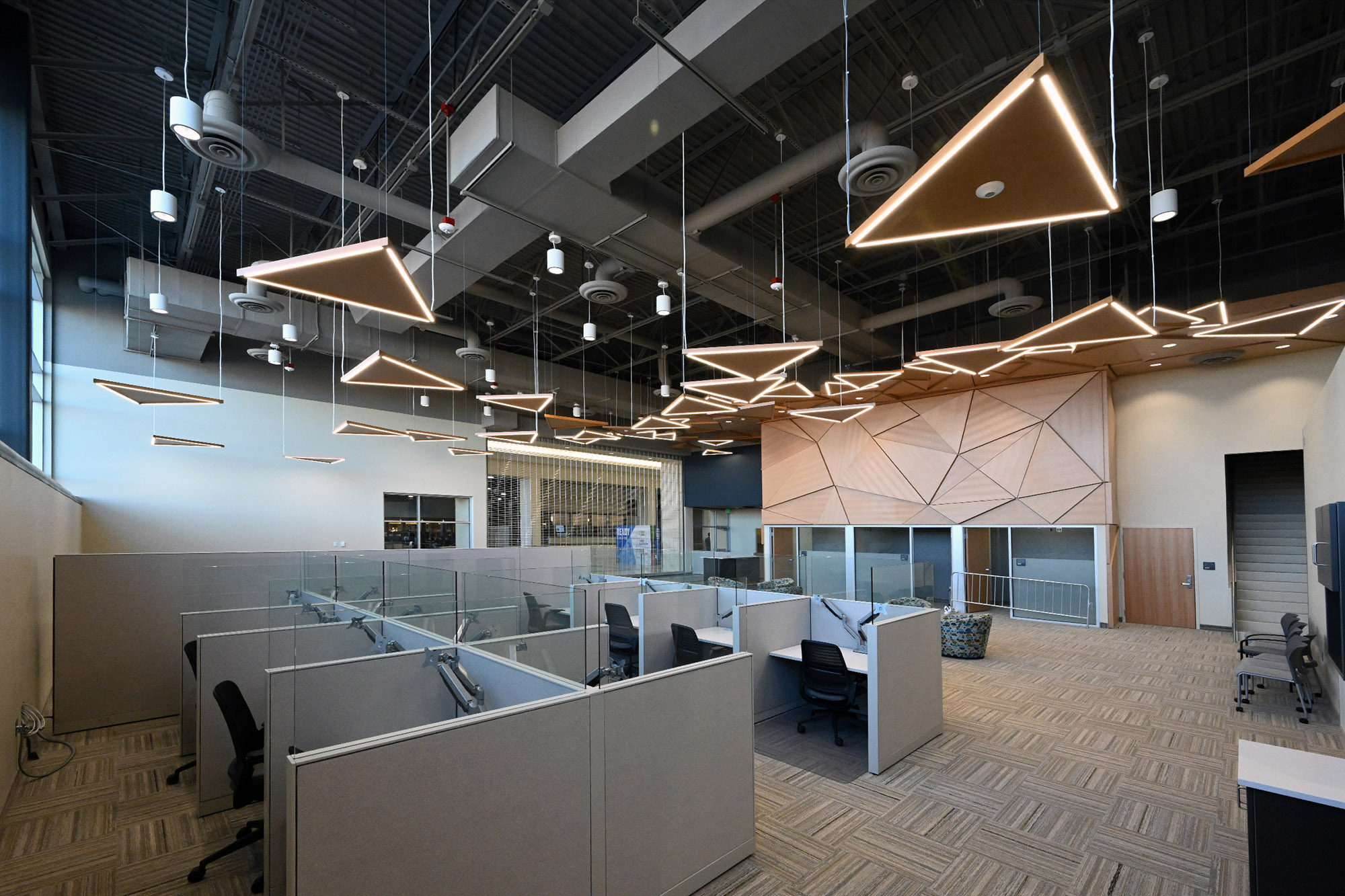 Student Staff Desks and Huddle Rooms
Hoteling cubicles are provided for the student staff with separate locker storage for personal belongings. Small meeting or huddle rooms off the main space allow for private mock interviews or resume reviews to take place.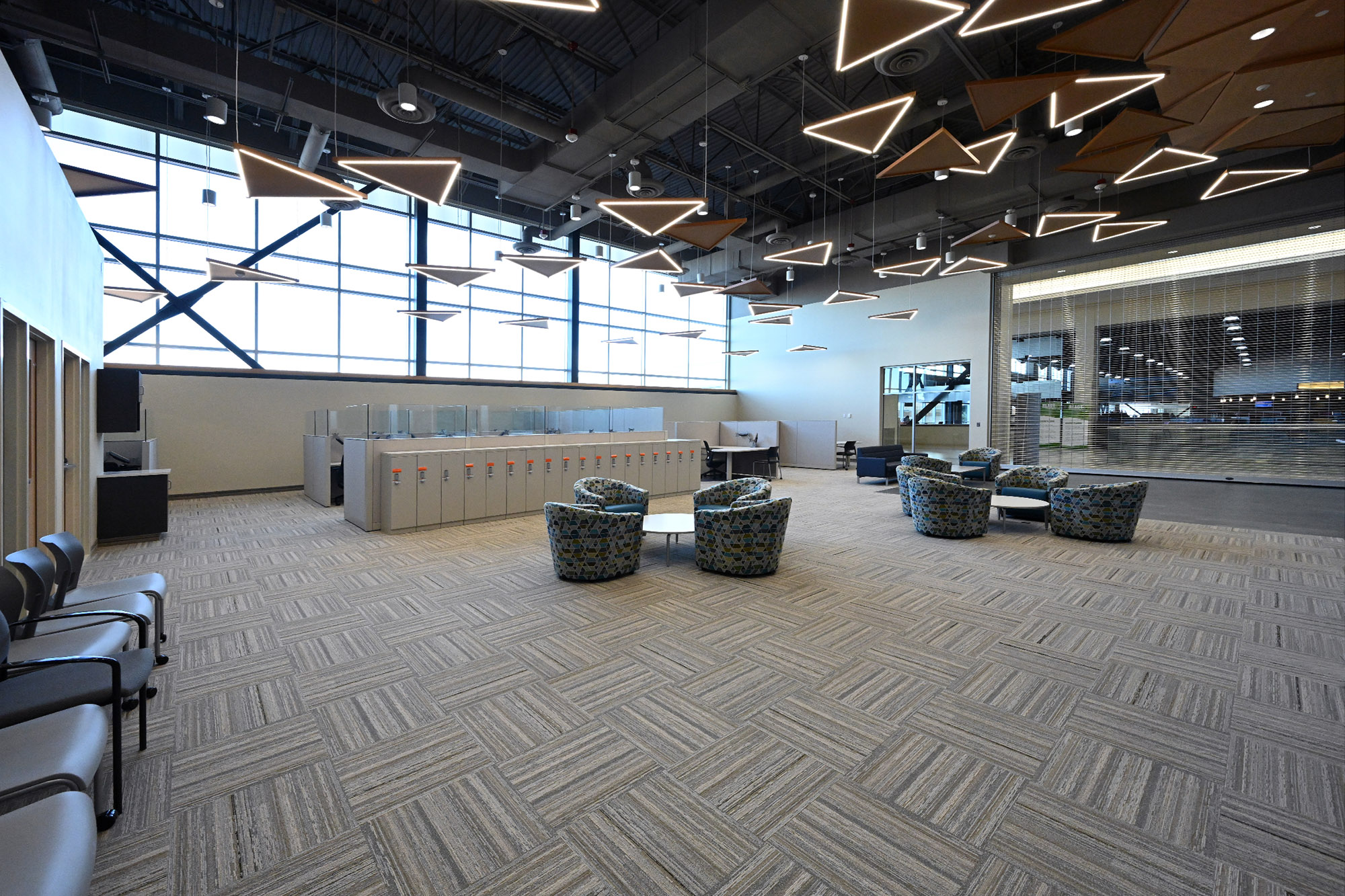 High Traffic and Visibility
The Center's prominent location allows for high-volume traffic with its proximity directly across from the cafeteria and library. Removing the wall to create a wide portal entry to the center provided greater access and visibility.