FFRK's 3D Rendering Studio uses cutting-edge imagery to bring complex designs to life. We have combined years of experience and powerful computing software with the latest in drone technology. Drone composite imagery allows viewers a fly-by aerial view of their project in relation to its surroundings. By supering imposing 3D imagery into the footage, composite aerial footage brings design ideas to life.
Composite drone imagery also communicates ideas immediately, accurately, and effectively-saving time and money. The renderings appear so realistic and detailed that they are frequently confused with the finished building.
3D Rendering Overlays
Through careful calculation and smooth drone operation, FFKR's 3D Studio can seamlessly superimpose high resolution renderings onto live footage. This allows real cars and real people to walk around and through a preliminary design. Drone composite videos also allow for quick adjustments and corrections which ultimately result in to a better finished product.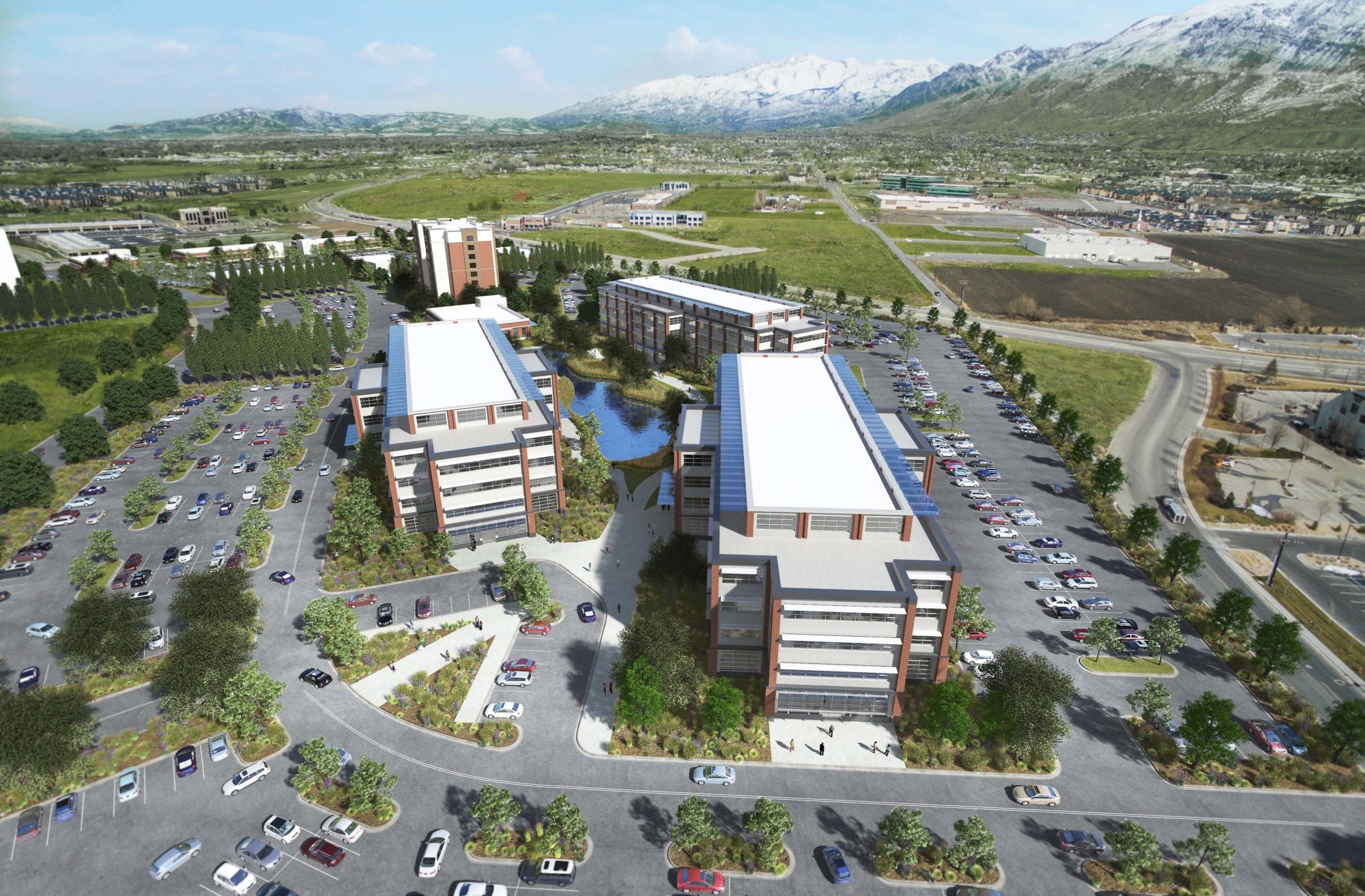 Valley Grove – Pleasant Grove, Utah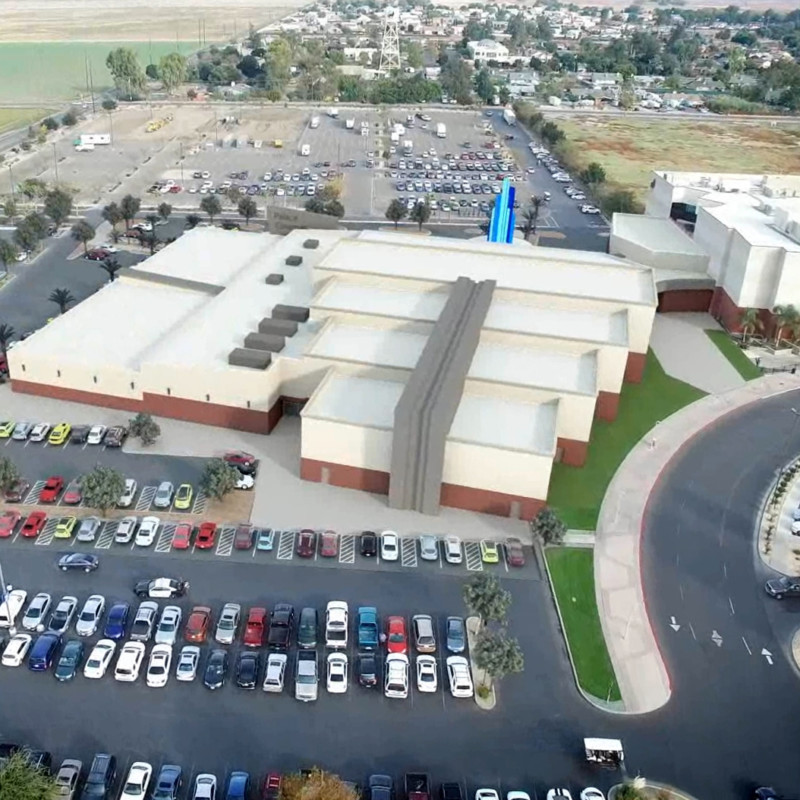 Tachi Coyote Entertainment Center – Lemoore, California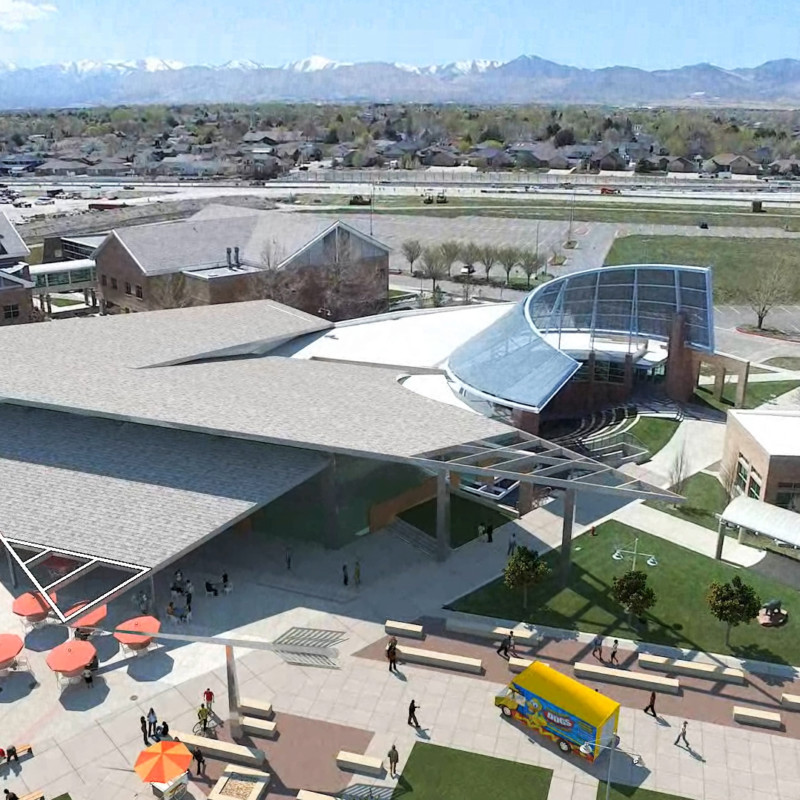 Salt Lake Community College Student Union – South Jordan, Utah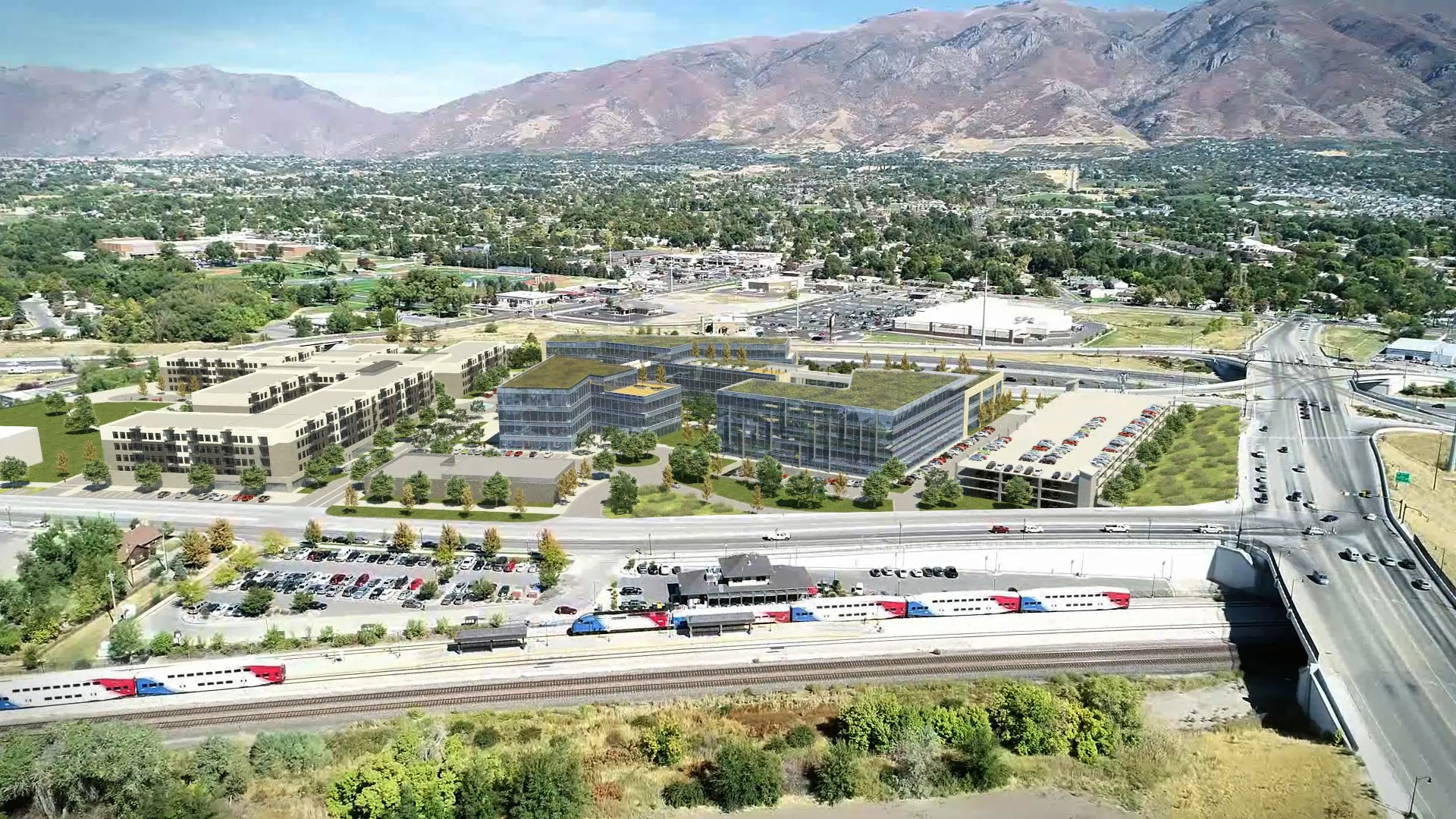 Layton Business Park – Layton, Utah