The addition and remodel of East High School involved demolition of existing facilities and construction of new ones while maintaining academic programs on site. Three buildings were demolished to make way for the first and largest phase of the project: a new façade and main building for the complex. When the major portion of the building was complete, the historic 1912 building was demolished, a central courtyard developed in its place, and flanking wings constructed against the retained field house and auditorium buildings.
To make space for faculty parking and the expanded school campus, the old stadium was razed and a new stadium facility was built on a nearby 15-acre parcel of leased land. The stadium was designed to accommodate 1,500 spectators on permanent seating and another 500 on bleachers. This complex was planned for future expansion and the possibility of hosting international track and field events.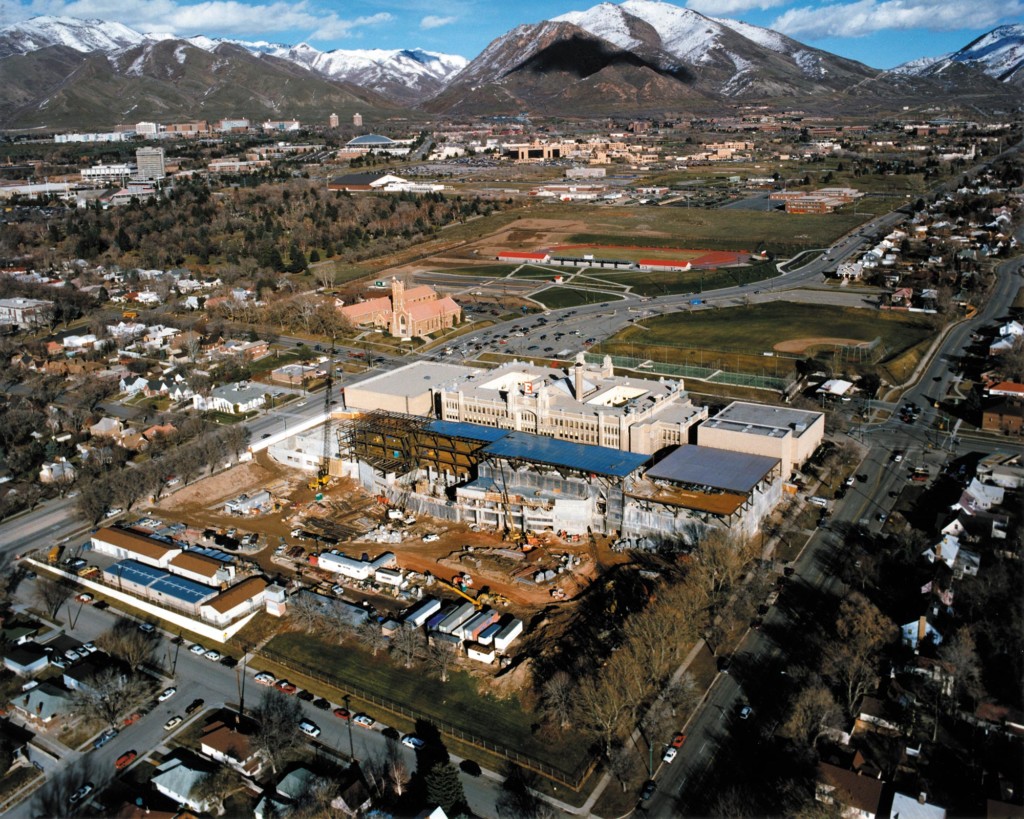 The Site
With such limited space on site, construction of the new building occurred in a U-shape around the existing 1913 school.
East Elevation
The new design reflects design elements of the historic 1913 structure.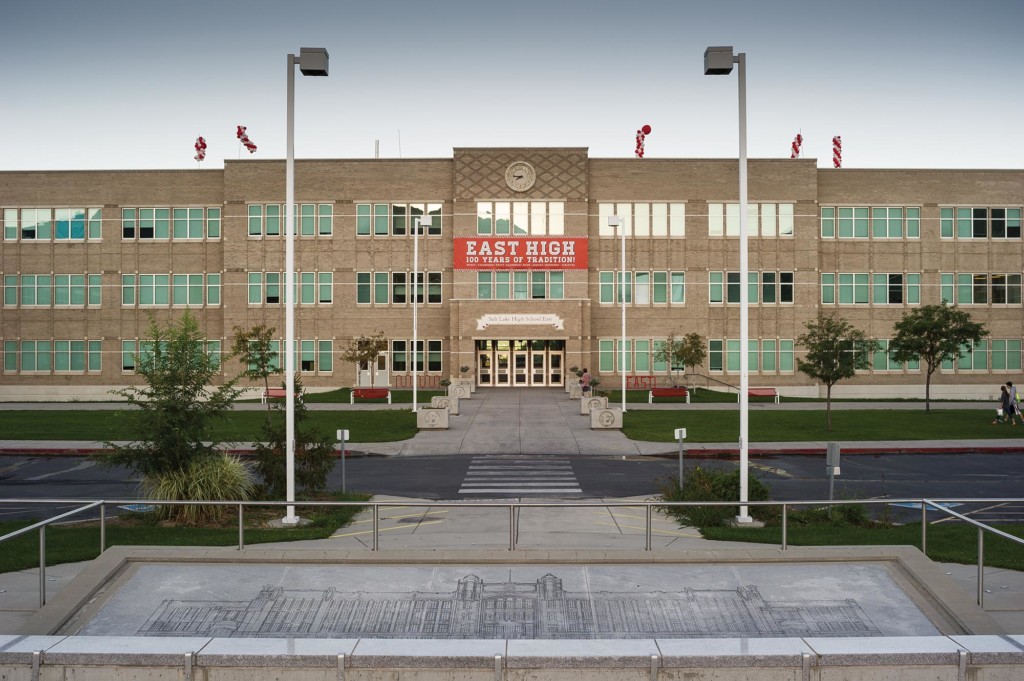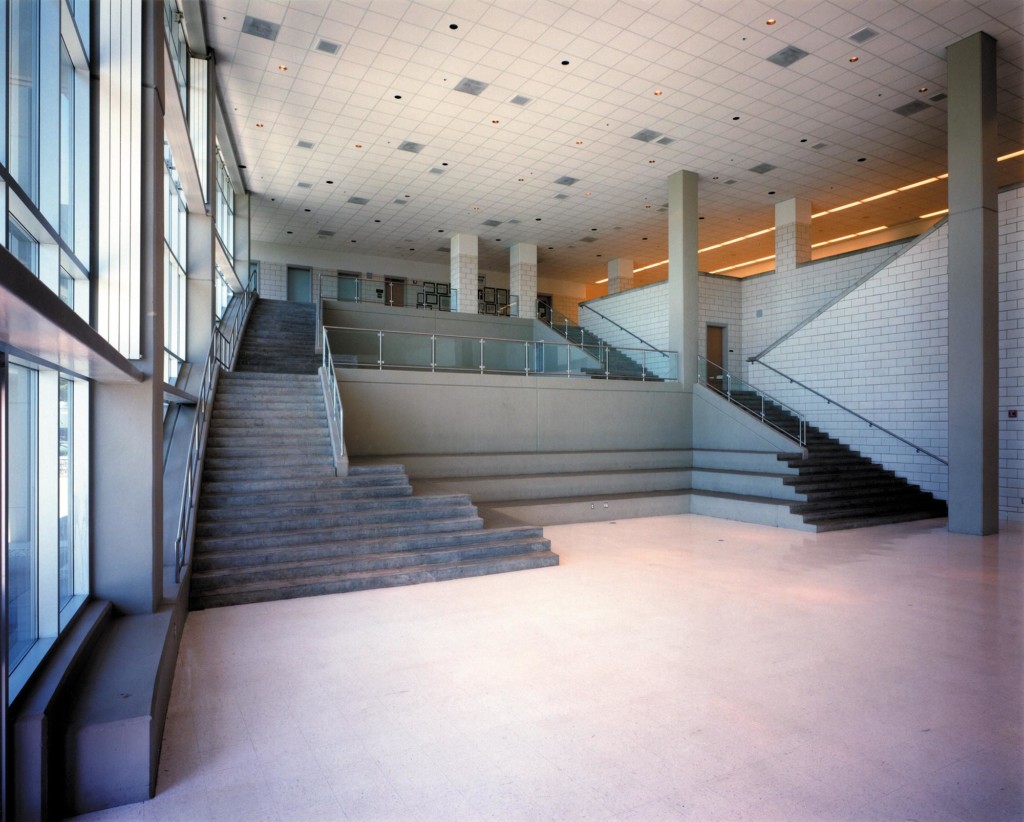 Student Commons
A multi-level commons and cafeteria provides various seating options and user experiences.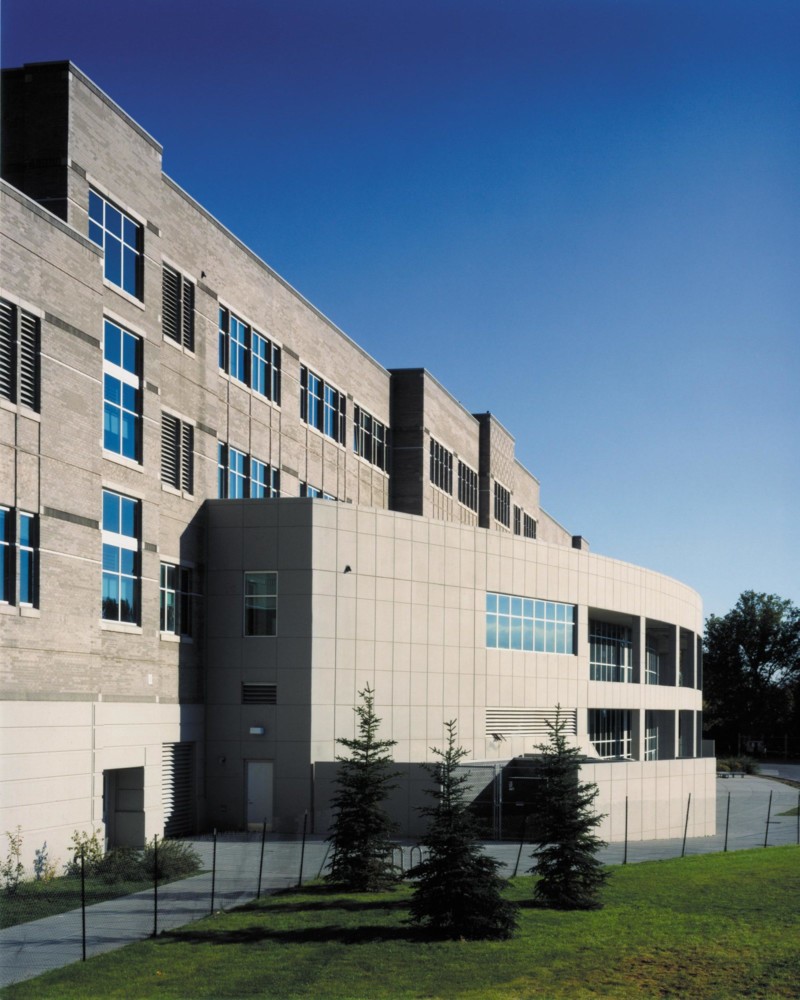 West elevation
A limited site located on a steep hill precipitated a four story design solution.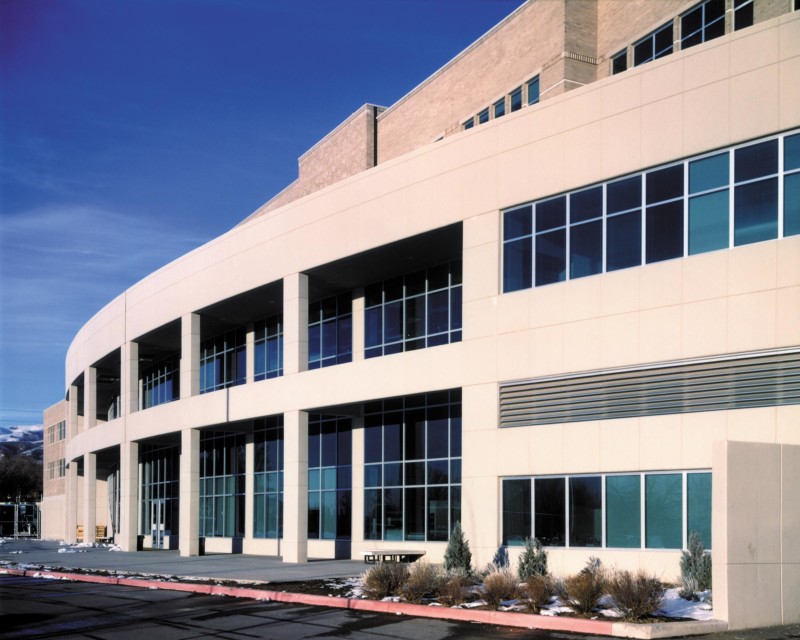 West Elevation
Student commons is housed in a two story space with ample light and exterior access.