Nature's Sunshine engaged FFKR to design the Hughes Center for Research and Innovation, a new laboratory and clinic space, at their corporate headquarters in Lehi, Utah. They needed both tissue culture and biochemistry lab space to study the interaction of phytochemistry on biological systems. The Hughes Center for Research and Innovation creates a unique environment where their staff can pursue their pharmacological discovery and advancement. They work hand in hand with their Medical and Scientific Advisory Board as well as the chemists, biologists, and researchers at their Spanish Fork manufacturing plant to study ingredients and develop new formulations and testing methods.
FFKR helped them to design space for these functions just down the hall from the clinical study and monitoring spaces. Bringing these functions together allows them a synergy in the efforts of the medical and scientific study groups. The level one labs, like many, required new exhaust ducting up through an existing office tower to the roof to serve the new chemical fume hood and exhaust snorkels. The lab also provides space for a new mass spectrometer used to analyze the phytochemistry of their compounds.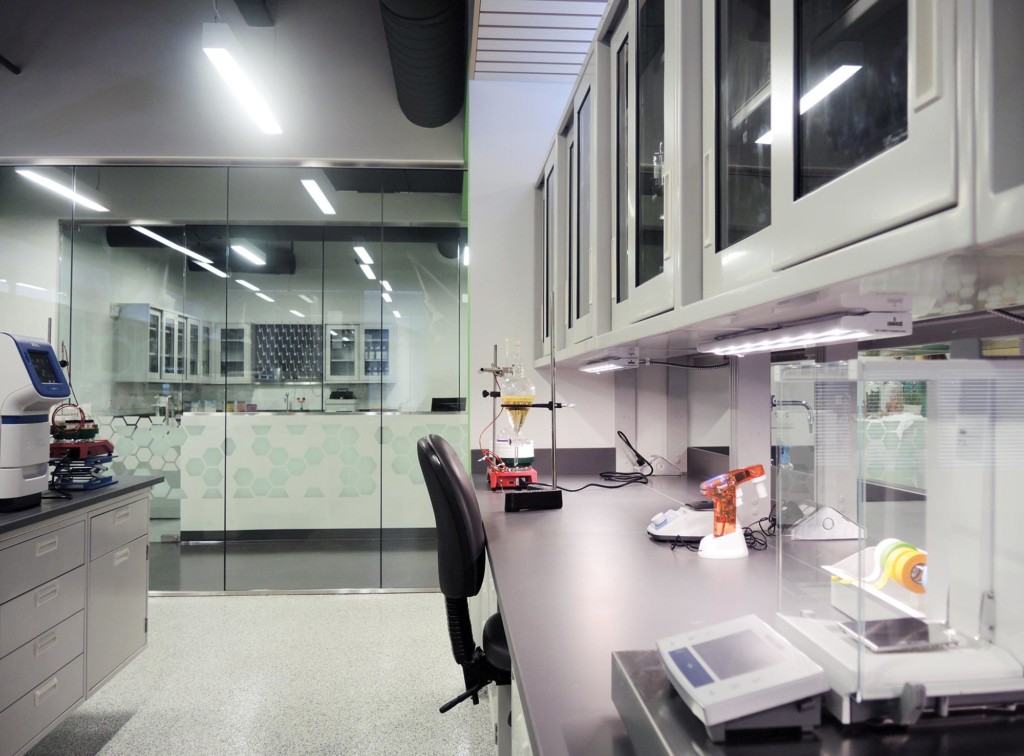 Lab Work
Workbenches in the lab space allow for individual and team work, supported by appropriate lighting and mechanical systems, as well as lab grade finishes.
Apothecary
The apothecary is utilized as a retail and showcase space. Full height glass encouraged the notion of transparency, while lighting levels and finishes enhanced the product design.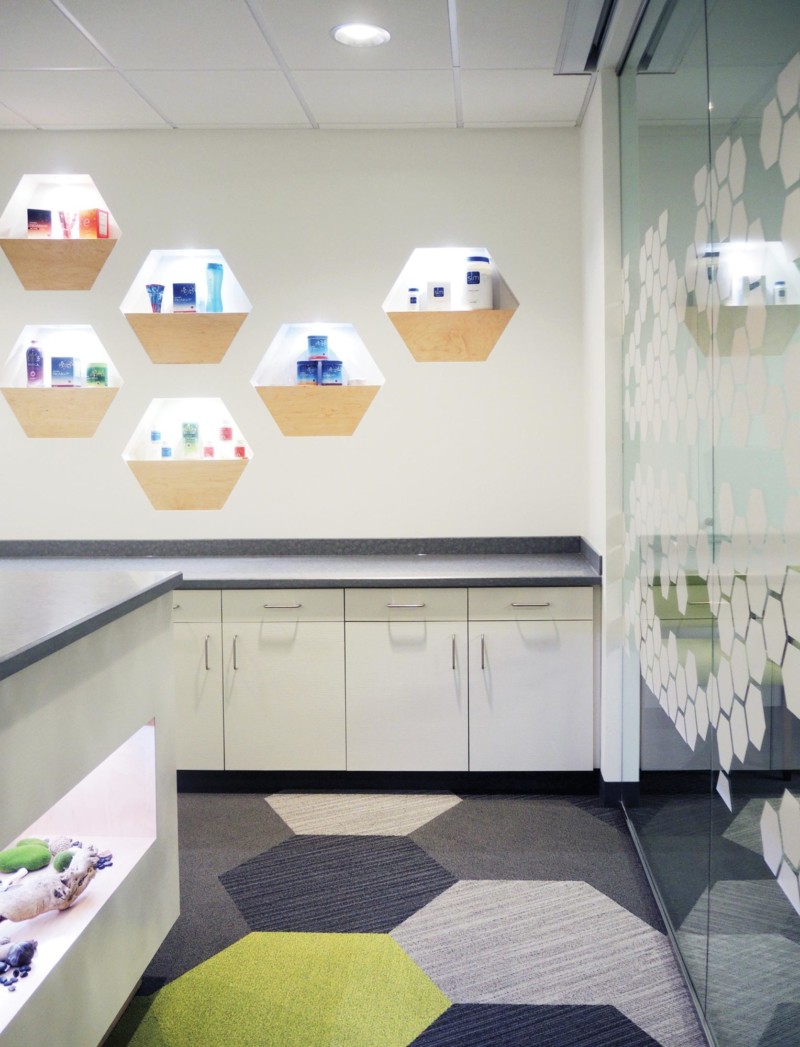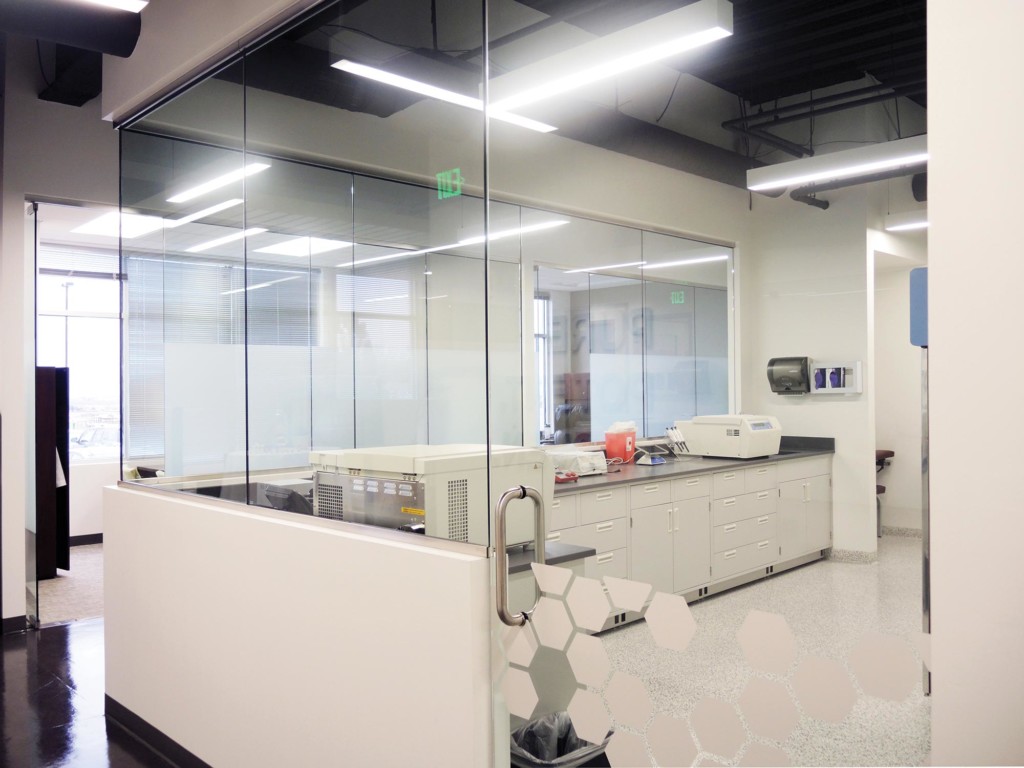 Telling The Story
Working closely with the client's marketing department, full height imagery was utilized to encourage the brand's storytelling. As you move through the space, these elements appear in key areas to create harmonious and cohesive wayfinding.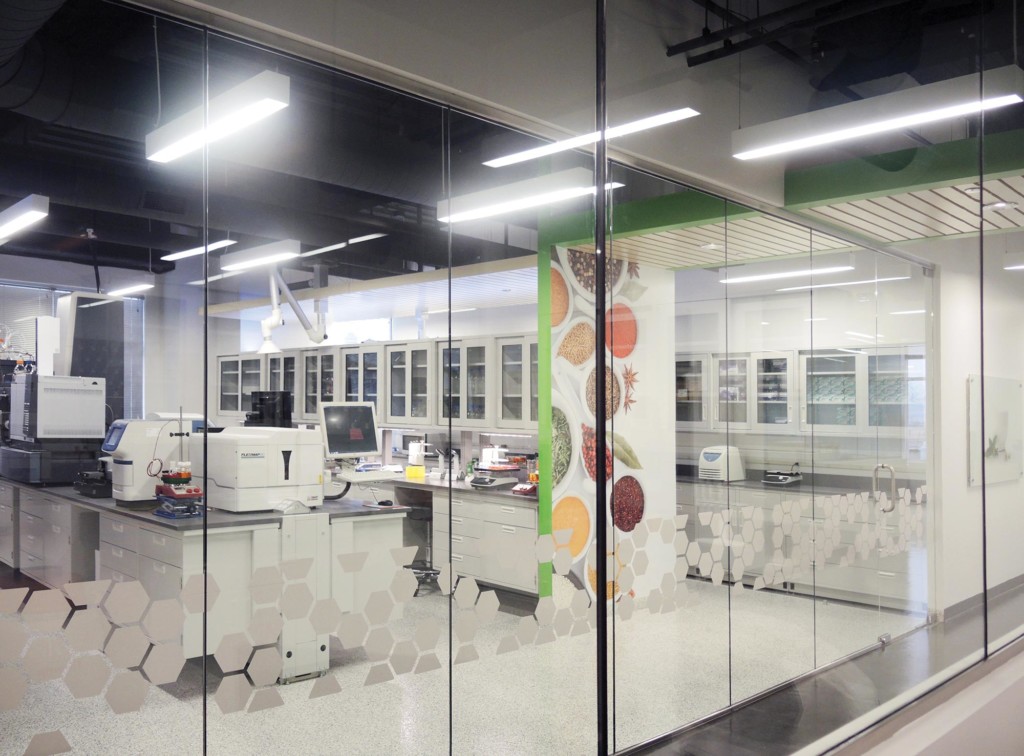 To The Lab!
Emphasizing clean, bright finishes allowed for the lab equipment, products, and processes, to take center stage.