The Naples City Fire Station is part of the Uintah Fire District. It serves a combination of residential, commercial, agricultural needs, as well as thousands of miles for the oil and gas industry. FFKR researched Naples City's wide range of specialty equipment and specific materials needs and created a fire station to fulfill all of their current needs as well as anticipated needs for the next 30 years. In response, FFKR created schematic designs, presentation drawings, and renderings. This project required consideration of both the highly technical aspects of fire apparatus and training equipment, and the comfort and safety of the staff. The station functions as a multi-purpose facility. It provides garage space for the trucks and equipment and is an environment where the firemen can work, train, and educate effectively.
FFKR worked with the city and the planning commission to understand the form-based code and ensure that this building set the standard for meeting the new development code. The project was funded by a combination of city funds and contributions from the Utah Community Impact Fund Board (CIB). FFKR assisted with preliminary design work, cost estimates, and application information as Naples City pursued funding with the CIB. Once funding was secured, FFKR continued to coordinate station needs, develop a bid set, and assist with the bidding and contractor selection.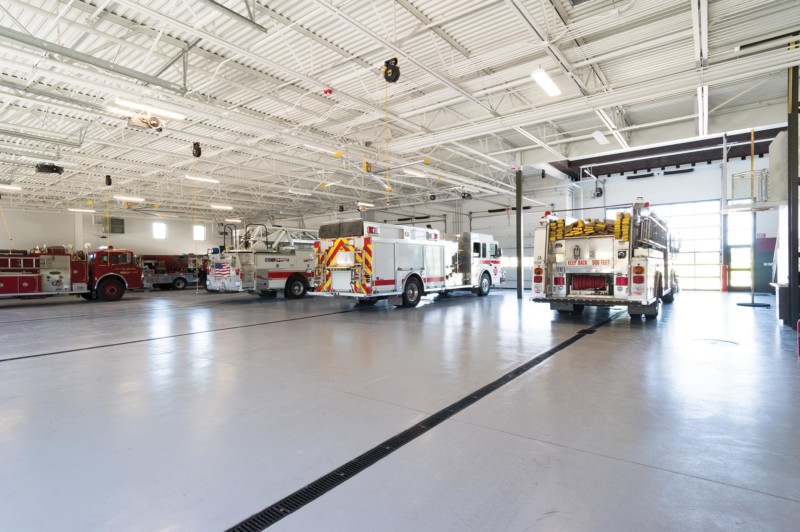 Maintaining Fire Trucks
Large open bays which can allow for double or even triple deep parking of fire-fighting equipment. Equipment can also be cleaned and de-iced indoors during cold winter months with radiant slab heating.
Room for Firefighters
The turn out room is designed for a streamlined flow of the firefighters as they arrive at the building, suit-up, and head into the truck bays.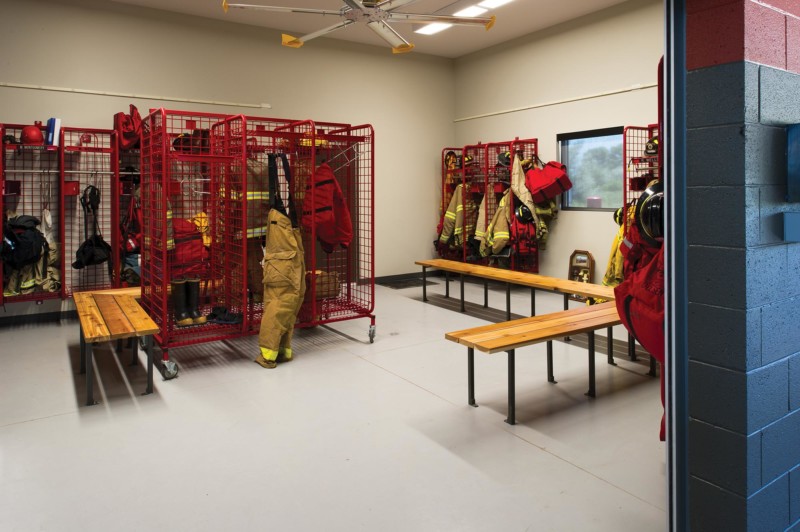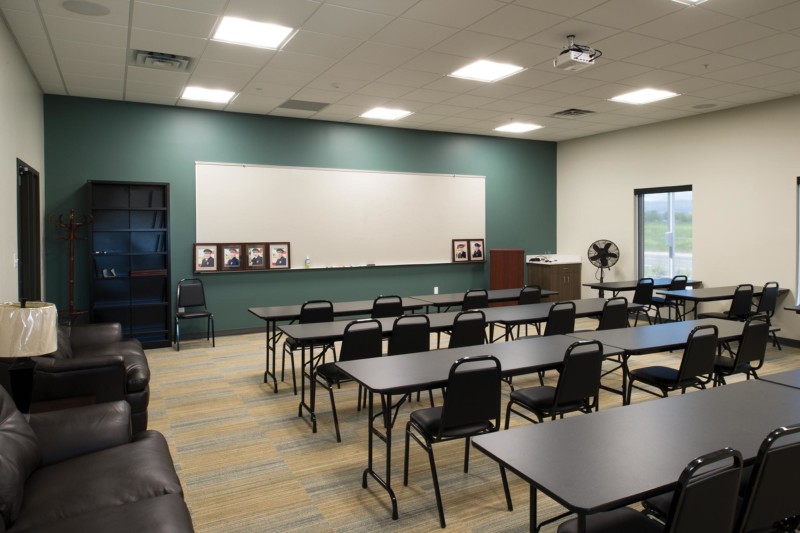 Community and Training Room
The classroom is used for firefighter training as well as public meetings. An adjacent kitchenette makes this room very flexible in its use.
New Form-Based Code
The Naples Fire Station was the first building completed with the cities new form-based building code. The two-story tower has a large glass door which showcases one of the cities first fire engines while also bringing daylight into the truck bay.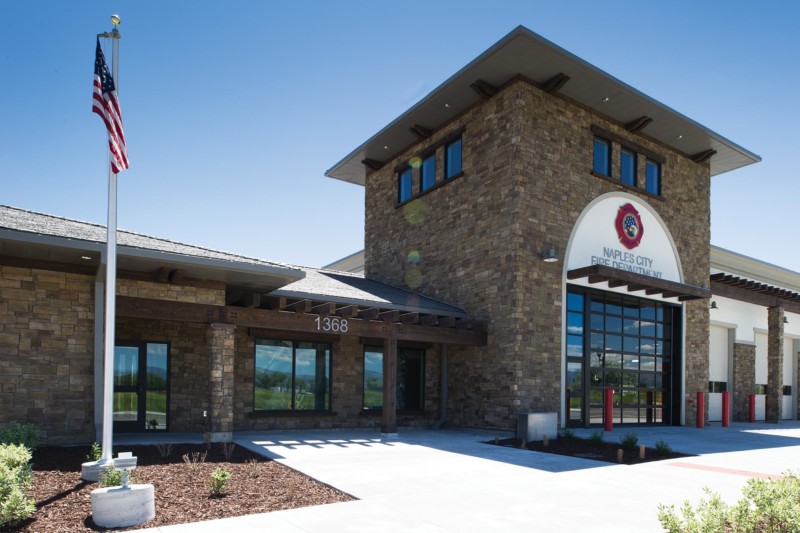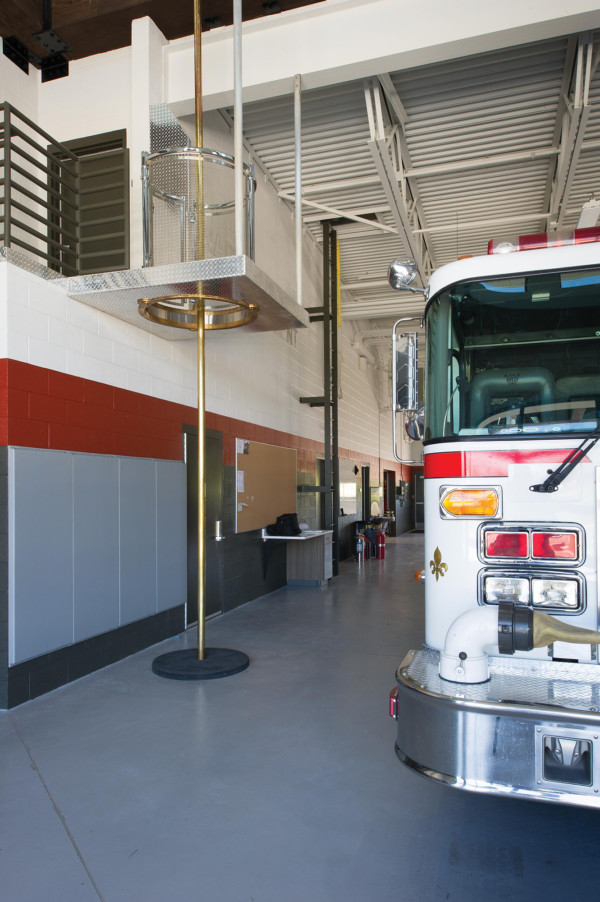 Fire Pole
The custom fire pole was brought over from the previous fire station and incorporated into the new design. It is a favorite for visitors of all ages.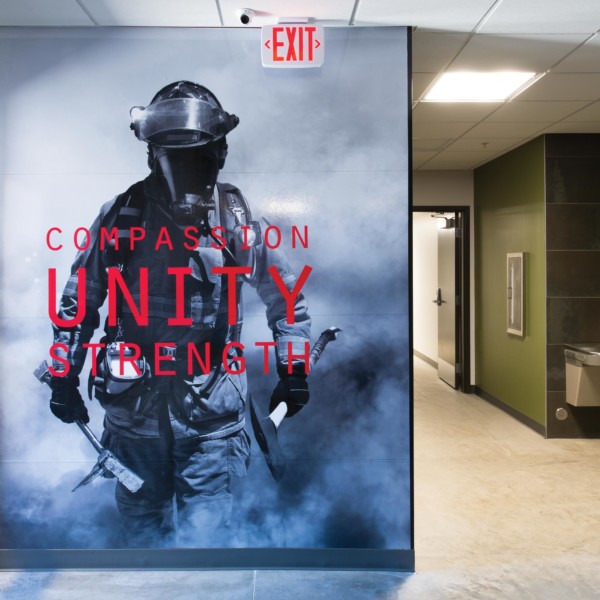 Custom Wall Graphics
FFKR designed custom wall graphics that reflect the important attributes that are meaningful to the Naples Fire Department.