FFKR Architects was invited to participate in the recreation of the historic Nauvoo Temple for The Church of Jesus Christ of Latter-day Saints. The original structure, built between 1841 and 1846,was destroyed in subsequent years due to arson and a tornado. By 1850, the temple lay in rubble and the stone was scavenged and used in the building of other structures throughout the community.
FFKR did the primary research on the historic building, studying the few extant drawings as well as the daguerreotype and tintype photographic images. The firm also worked with a stone conservator to study each known temple stone fragment to understand its place on the building and its varied surface textures and features. This information was carefully entered into the computer for precise computer-aided design and drafting.
The project involved recreating the historic exterior of the building using modern building materials and techniques. The building has modern plumbing, mechanical, and electrical systems. FFKR adapted the interior spaces to accommodate a fully functioning modern temple, while patterning the design after the time period of the original construction.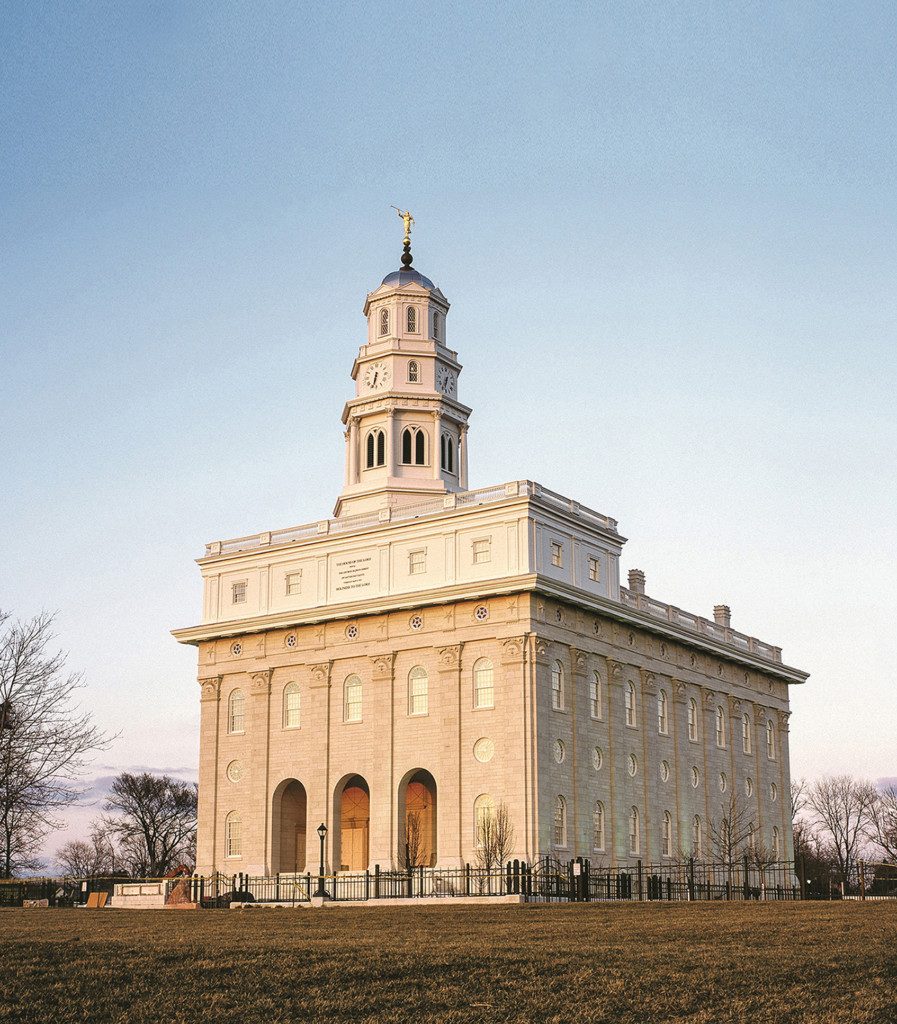 View from the Southwest
The Nauvoo Temple is situated on a bluff overlooking the Mississippi River. It is a faithful reconstruction of the original temple building which was lost in 1850.
Entry Lobby
The Lobby is a comfortable and welcoming space.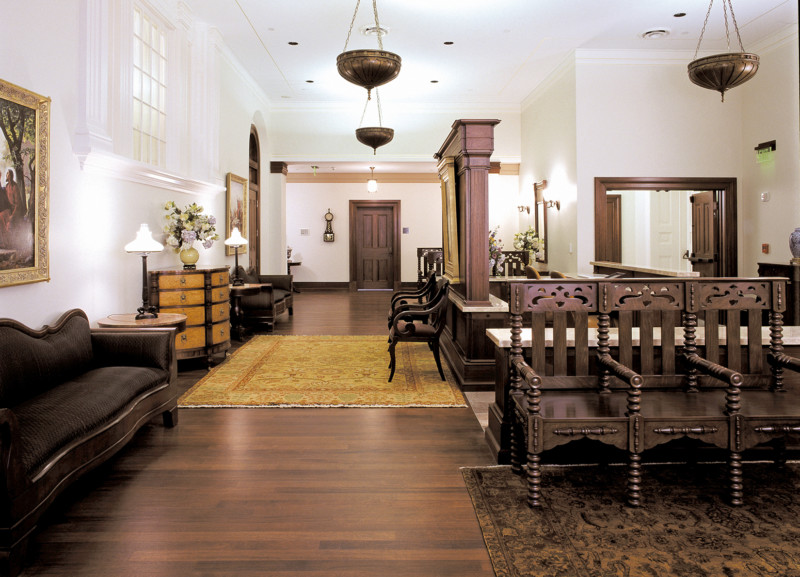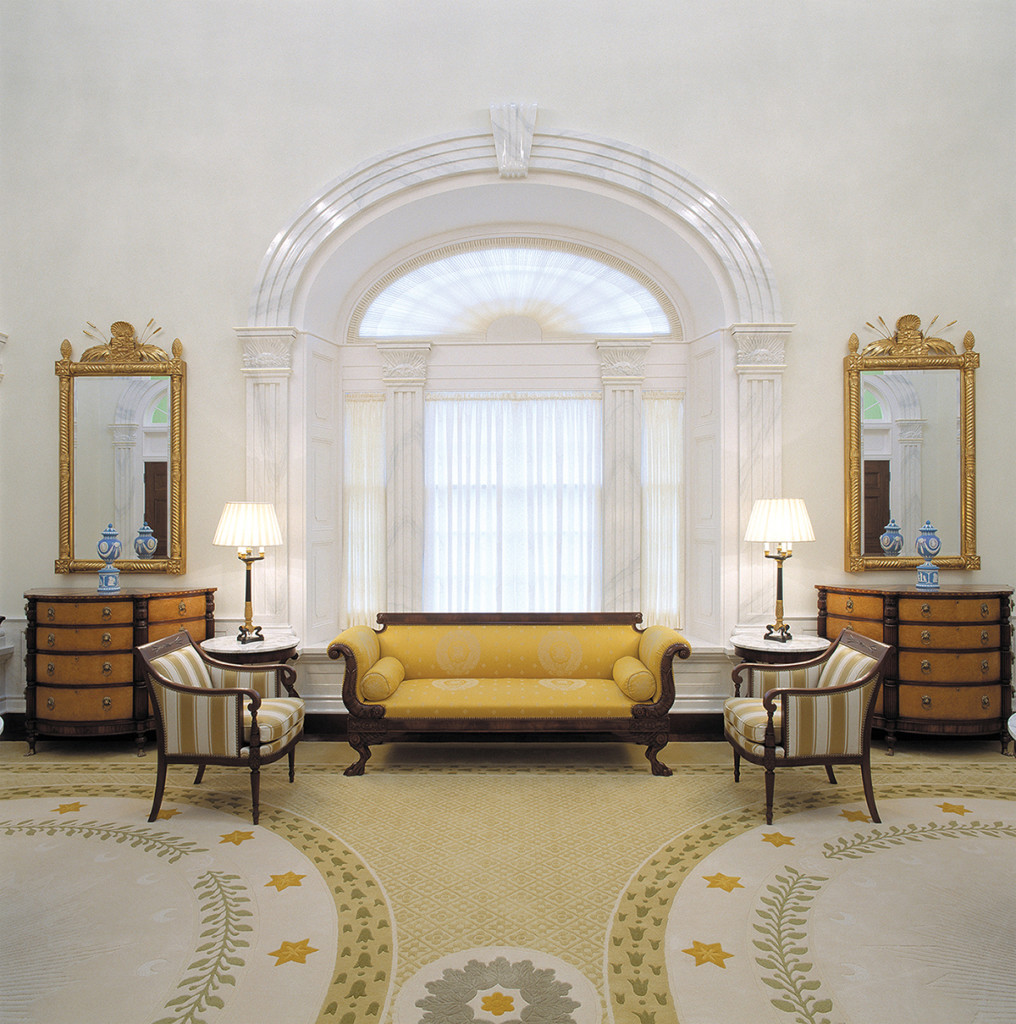 Celestial Room
The Celestial Room is a richly appointed space with an abundance of light. It is quiet and contemplative.
Meeting Room
The large meeting room in the temple is patterned after the historic spaces of the original temple. It has raised pulpits on either end of the room.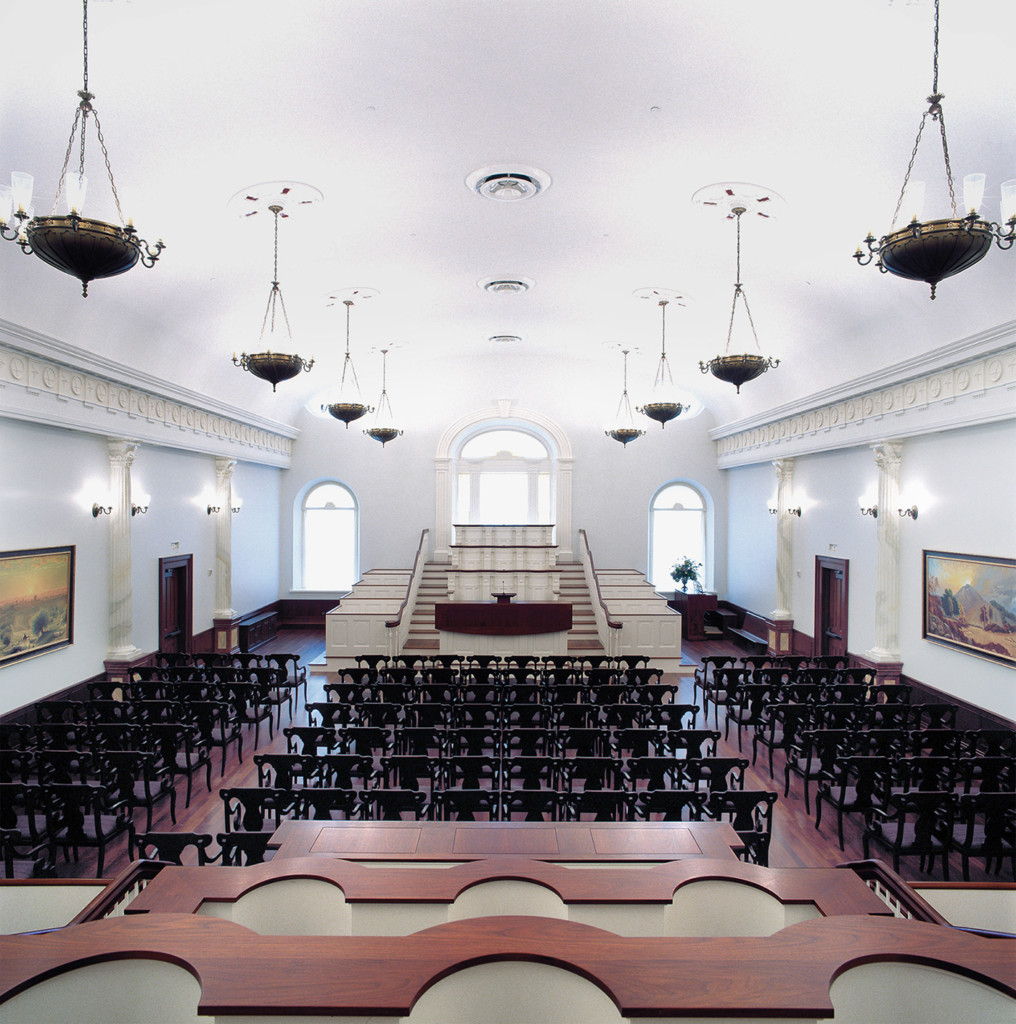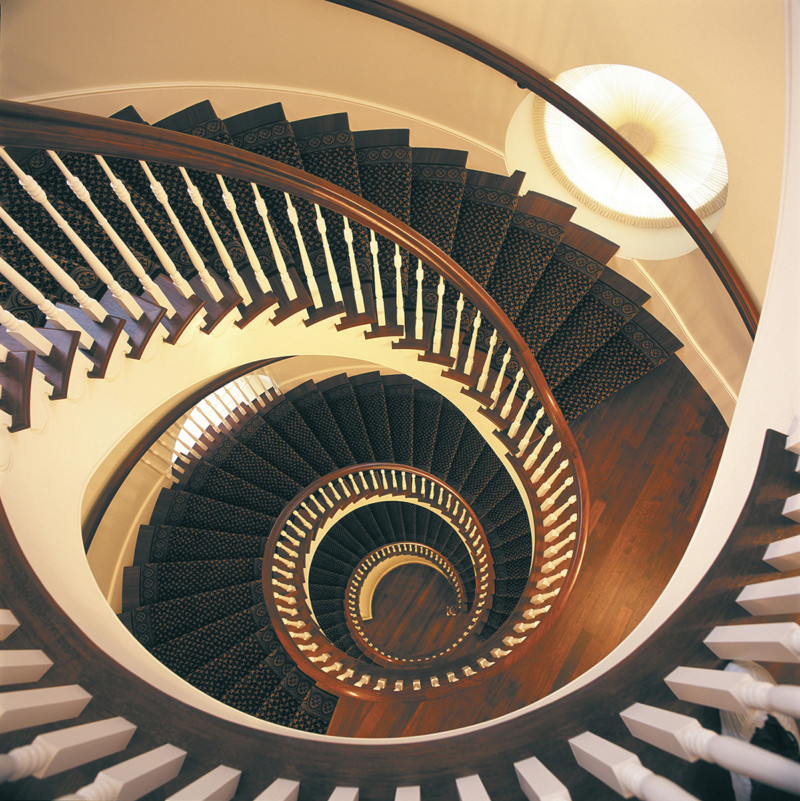 Circular Stair
The circular stair is beautifully crafted and reflective of the original stairs in the historic building.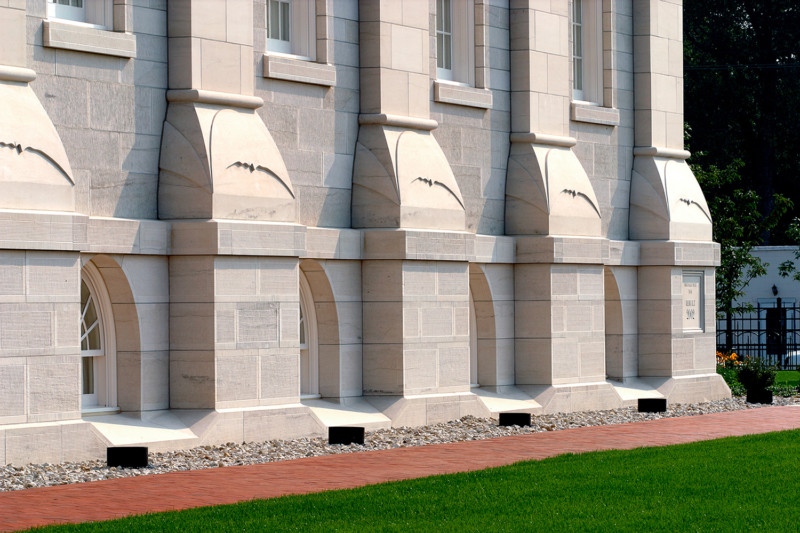 Base of the Stone Walls
The temple stone had several different carved textures which we faithfully executed in the re-created building.