Designs for Provo High School's environmental graphics were completed with collaboration with the school's steering committee and architectural team. The graphics solution incorporates a versatile typeface and consistent color palette that pairs well with the palette selected by the interiors team. A custom drawn bulldog mascot was drawn, abstracted, and installed on the brick facade of the main entrance, a highly visible symbol of school pride. Formed metal slats were placed in the mortar joints. Wayfinding signage, decorative vinyl wall graphics, and stand-off ornamental signage were designed for interior spaces and follow the school colors. Additionally, the graphic design team worked with the entire team to successfully implement signage in diverse areas campus wide, including play fields and entrance signage.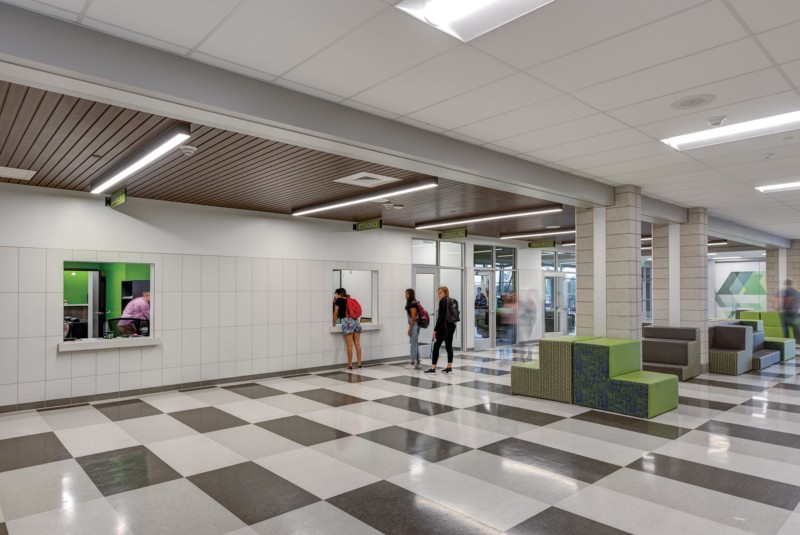 Helping Students Find Their Way
Interior room signs were installed at the same level as hallway lighting. They align to the entry doors and are visible from down the hallway.
Custom Graphics
Custom graphic utilizing the interior color pallet and continuing the element of geometric shapes was designed for the panel separating the cafeteria and presentation room. Each panel stands on its own or as a folded out completed piece.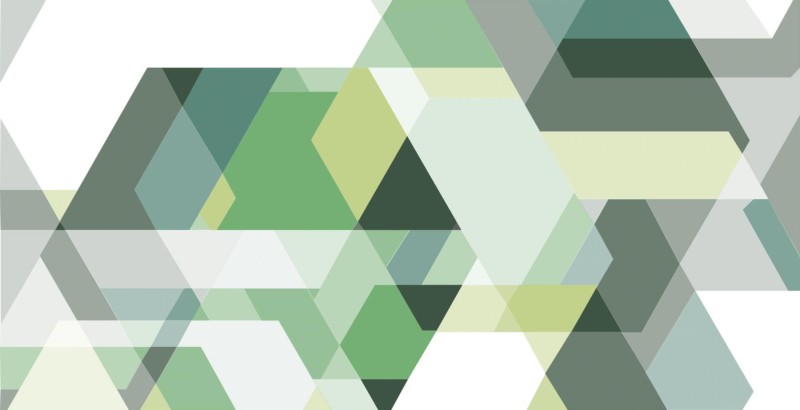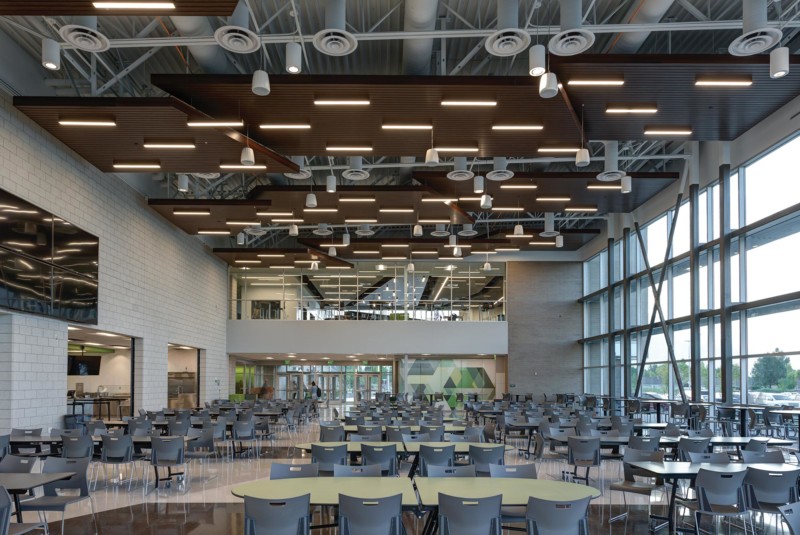 Folding Wall
The graphic designed and installed on a dividing wall between cafeteria and presentation room creating visual interest.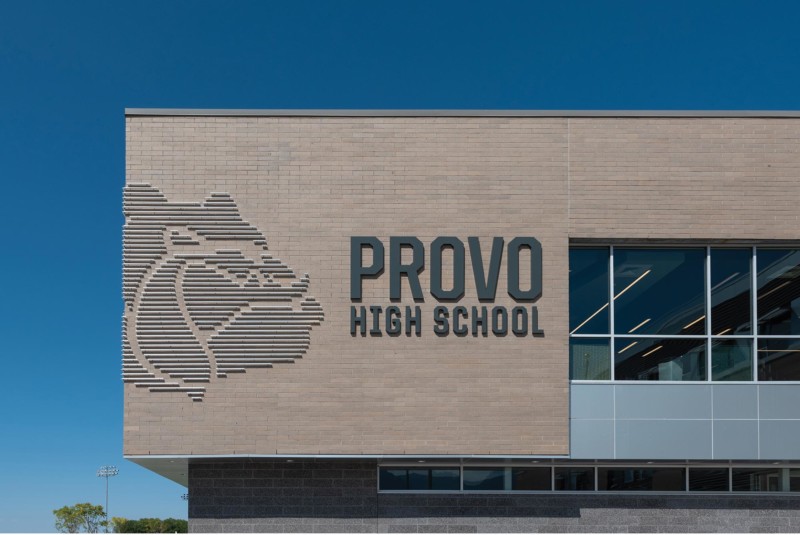 School Pride
Formed metal fins placed in mortar joints create the bulldog, Provo High Schools mascot.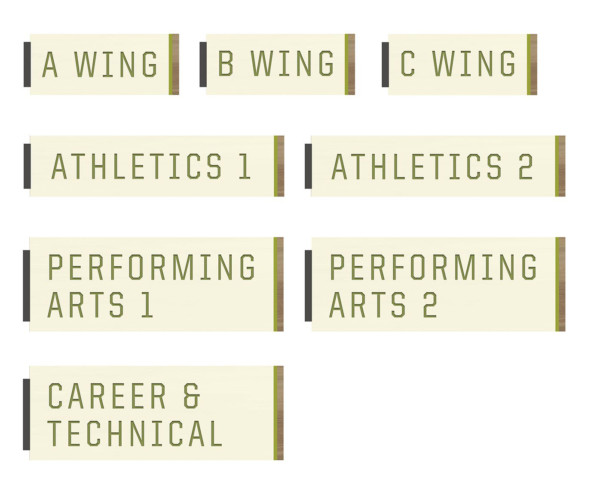 Interior Wayfinding
Wayfinding signs were designed using the new font, follow Provo High's color pallet, and materials that complement the interior design finishes.