David P. Gardner Hall was completed in 1933 as the original University of Utah student union building. In 1954 it became home to the University's music department. By 1997 it had become apparent that the quality of the music department's facilities had not kept pace with their growth in size and stature. FFKR Architects was retained to design a complete renovation of Gardner Hall, and a major addition, with the goal that the combined facilities would be a state of the art home for the University of Utah School of Music.
The renovation of Gardner Hall entailed a seismic upgrade to meet current codes, and replacement of all mechanical, electrical and vertical transportation systems.  The building was gutted save for the most architecturally significant elements. The grand marble staircase was refurbished, and the original student union ballroom was carefully restored and repurposed as a chamber music hall.
The 700 seat Libby Gardner Concert Hall anchors the expansion. The new building also houses large choral and instrumental rehearsal rooms, multiple smaller rehearsal rooms, and a recording studio. The original and new buildings are connected by a four-story atrium.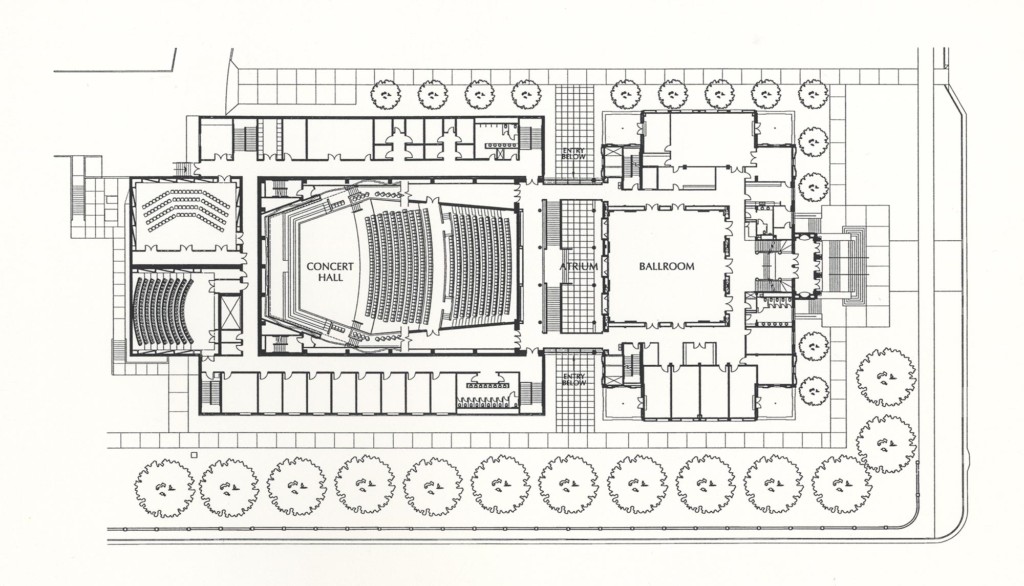 Planning Concept
The design organized the concert hall addition and atrium on the same line of symmetry as the original student union building.
Thompson Chamber Music Hall
The centerpiece of the renovation was the restoration of the original student union ballroom, which had fallen to extreme disrepair. Walls and ceilings were carefully restored or recreated, and details such as light fixtures, carpet, and gold leaf finish were meticulously reproduced.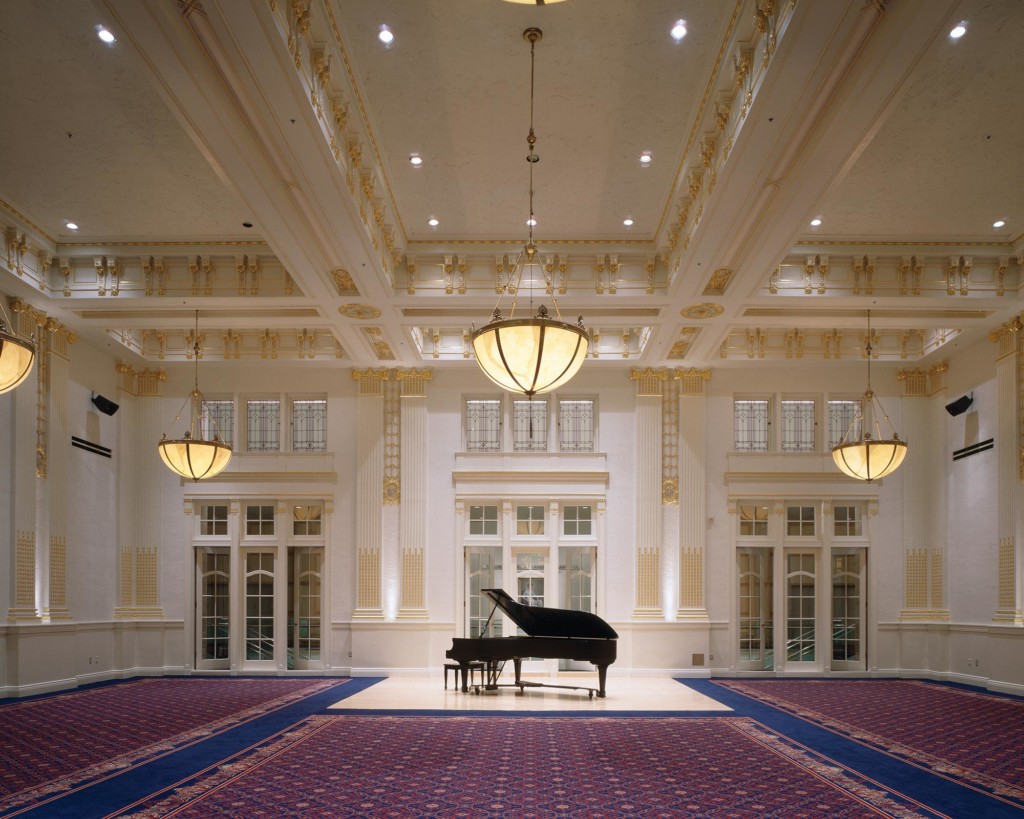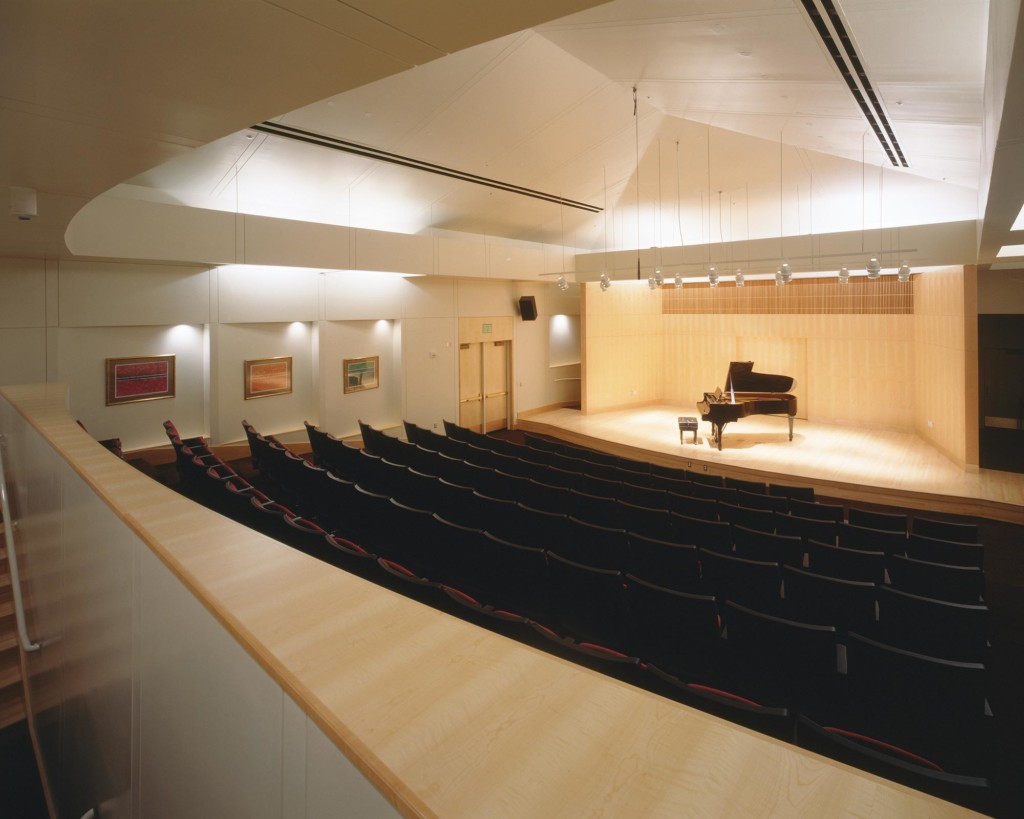 Dumke Recital Hall
The Dumke Recital Hall was built into the volume of an original classroom on the top floor of the original building. The Hall provides an intimate environment for soloists and small ensembles.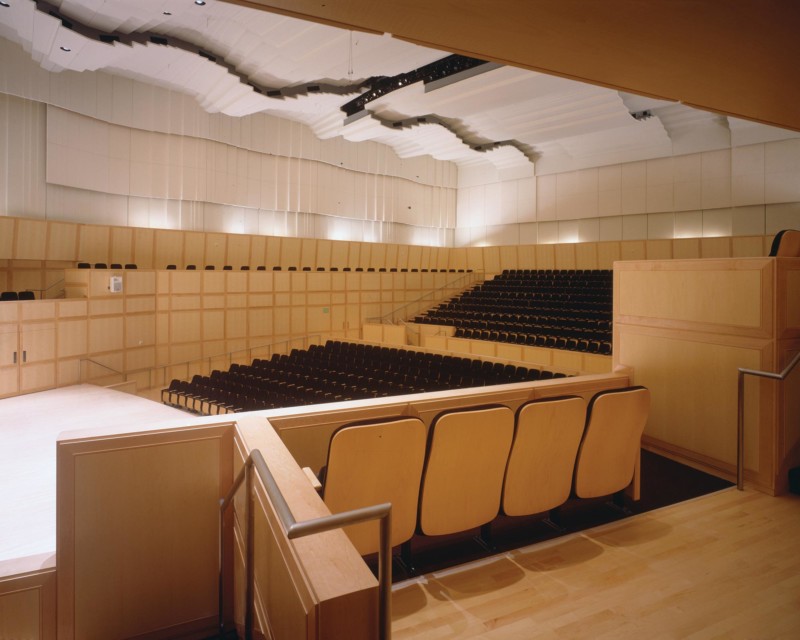 Libby Gardner Concert Hall
The concert hall was designed to provide an ideal acoustical environment for performances ranging from piano recitals to full orchestra with chorus. An adjustable absorptive wall on the sides and back of the hall can be incrementally deployed or retracted to change the reverberation time in the hall by up to 1.3 seconds to suit the performance.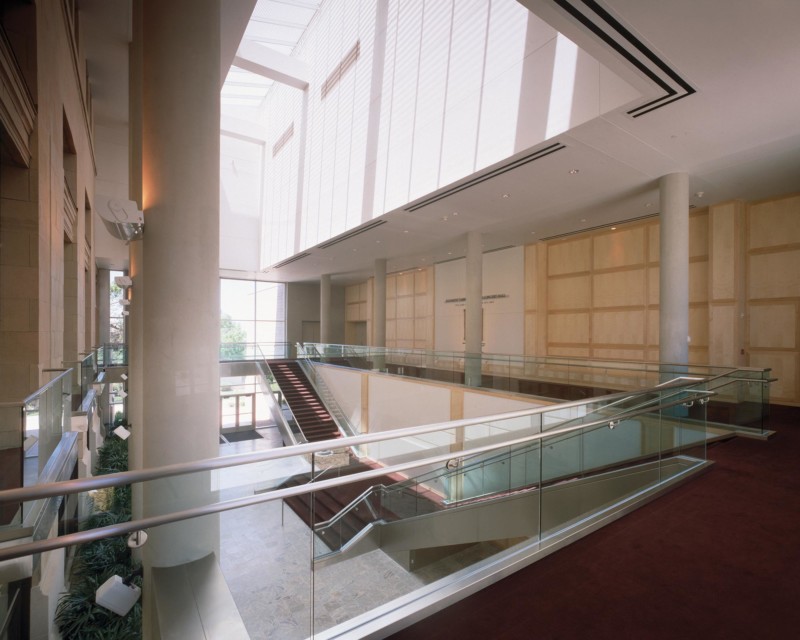 Concert Hall Atrium Lobby
The existing and new buildings are separated by a light-filled atrium which creates an elegant entrance and lobby for performances in the new concert hall to the north. To the south, music and activity from the newly christened Thompson Chamber Music Hall can spill into the atrium through restored balcony doors.