Simple in its appointments yet elegant in its architecture and spacious feel, the Sevier Valley Center is considered a landmark in Central Utah. The 140,000-square-foot structure is shared by the community, region, college, and school district. The focus of the building is an 800-seat performance theater with a spacious two-story atrium lobby. The main floor of the lobby is ideally situated for pre-function activities and offers impressive mountain views to the west. Gallery walls surround the theater entrance on the mezzanine level.
A 5,000-seat arena hosts regional basketball, volleyball, wrestling, tradeshow, and entertainment events. Recreational facilities also include locker and training rooms. Twelve fine arts, lab, and "smart" classrooms are housed in the center. The two-story atrium between the classrooms and faculty suite creates an ideal breakout space with natural light.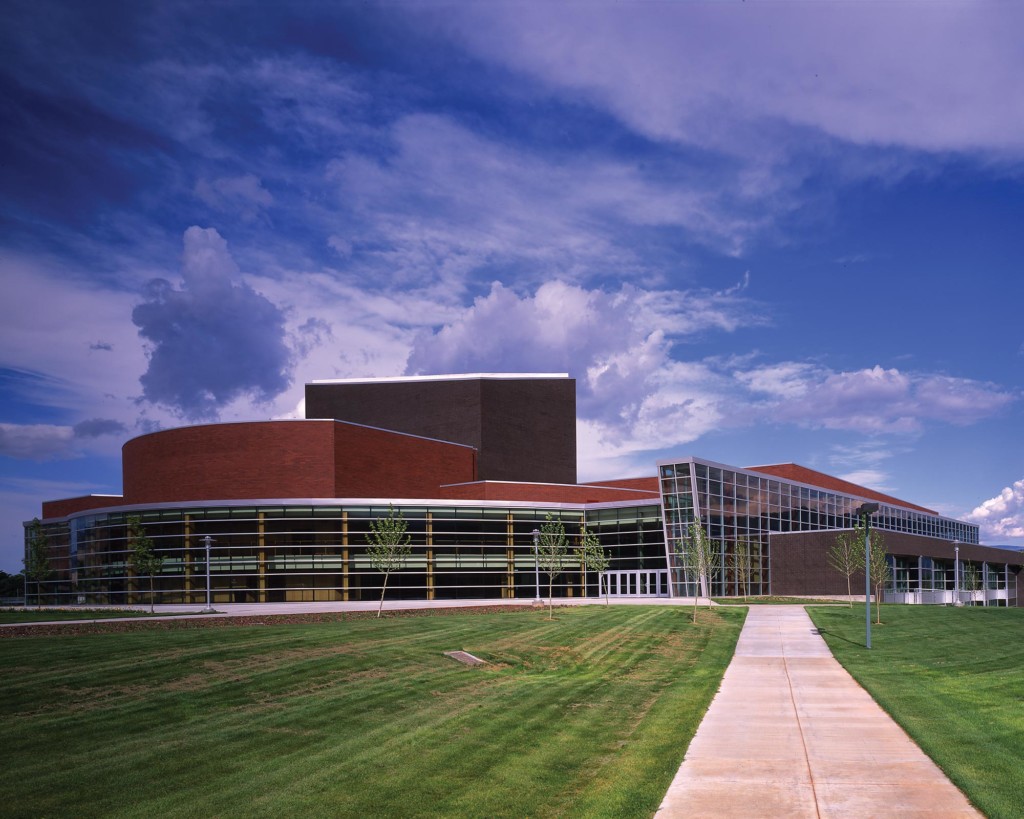 Natural Complement 
The Richfield community requested that FFKR Architects design the Sevier Valley Center to be a modern architectural icon that would highlight the ambitions of rural, central Utah. FFKR's combination of forms and the use of modern materials, color and textures complement the natural forms and colors of the surrounding area.
Center for the Community
The Sevier Valley Center, located in Richfield Utah, is a multi-purpose designed facility that houses a 4,800 seat arena, 800 seat theater and a 10 classroom wing used for high school and college education.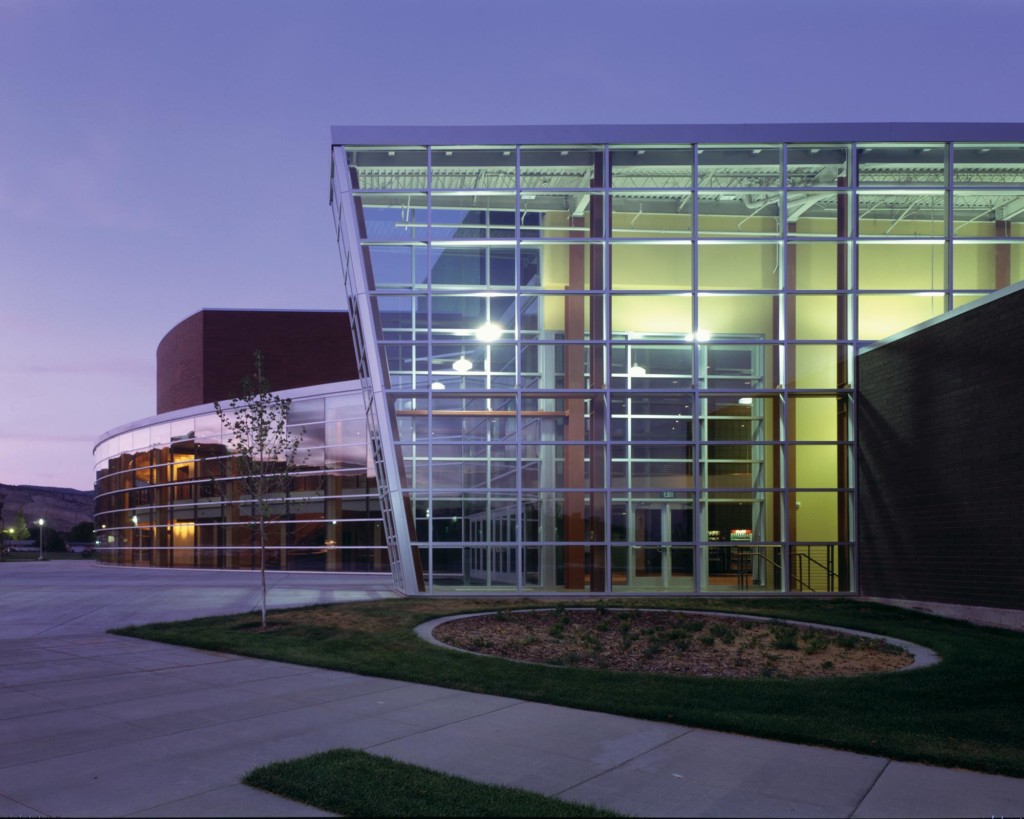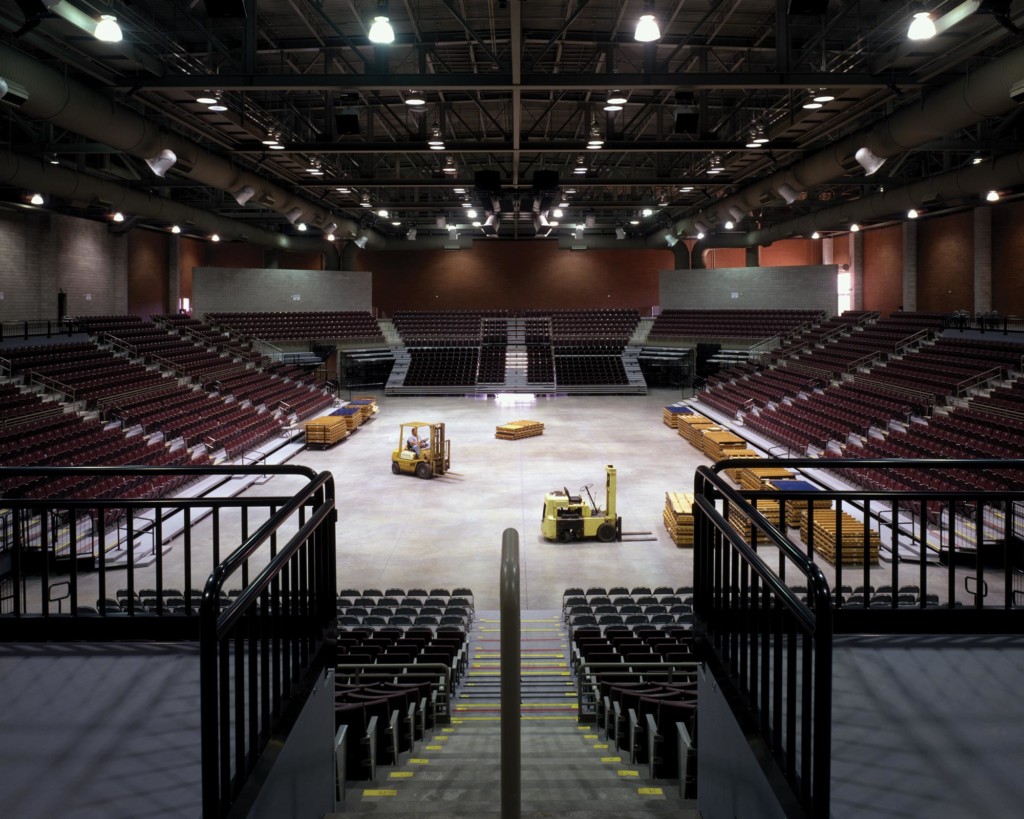 Arena
The arena has all chair seating for 4,800 spectators and was designed to accommodate multiple events from college and high school basketball, volleyball and wrestling, to musical concerts and trade shows.
Theater
The theater features state of the art sound and lighting equipment that allows a small community to attract first-rate talent to the Center.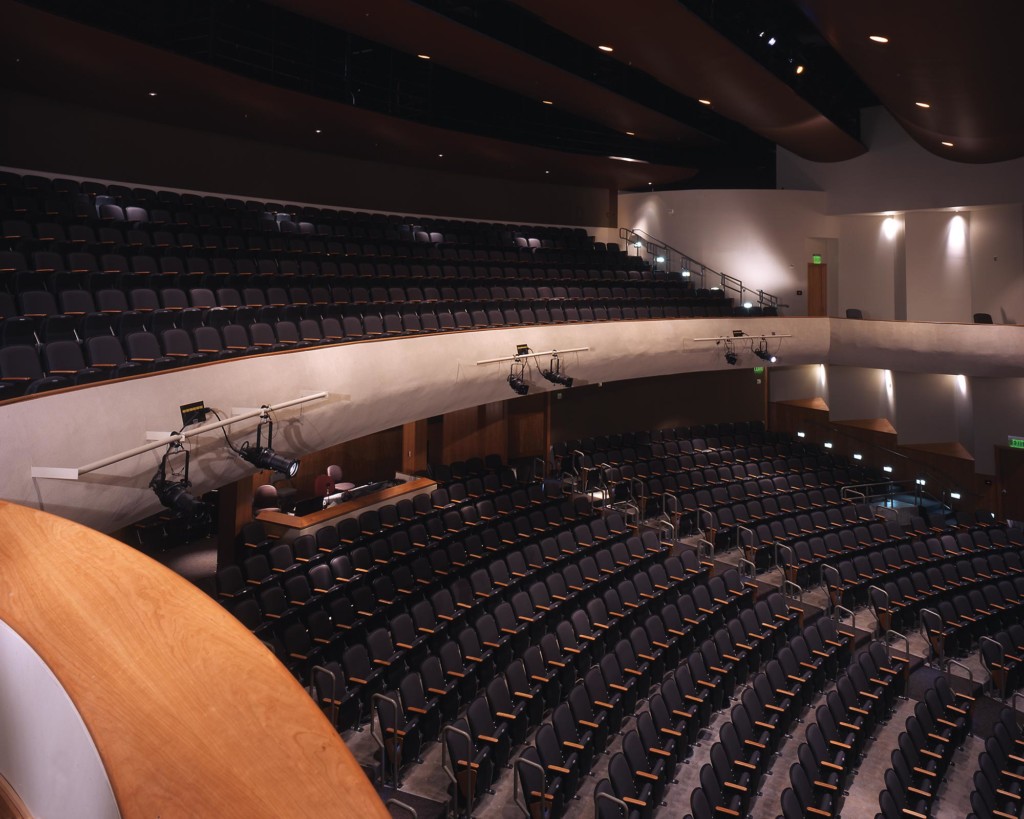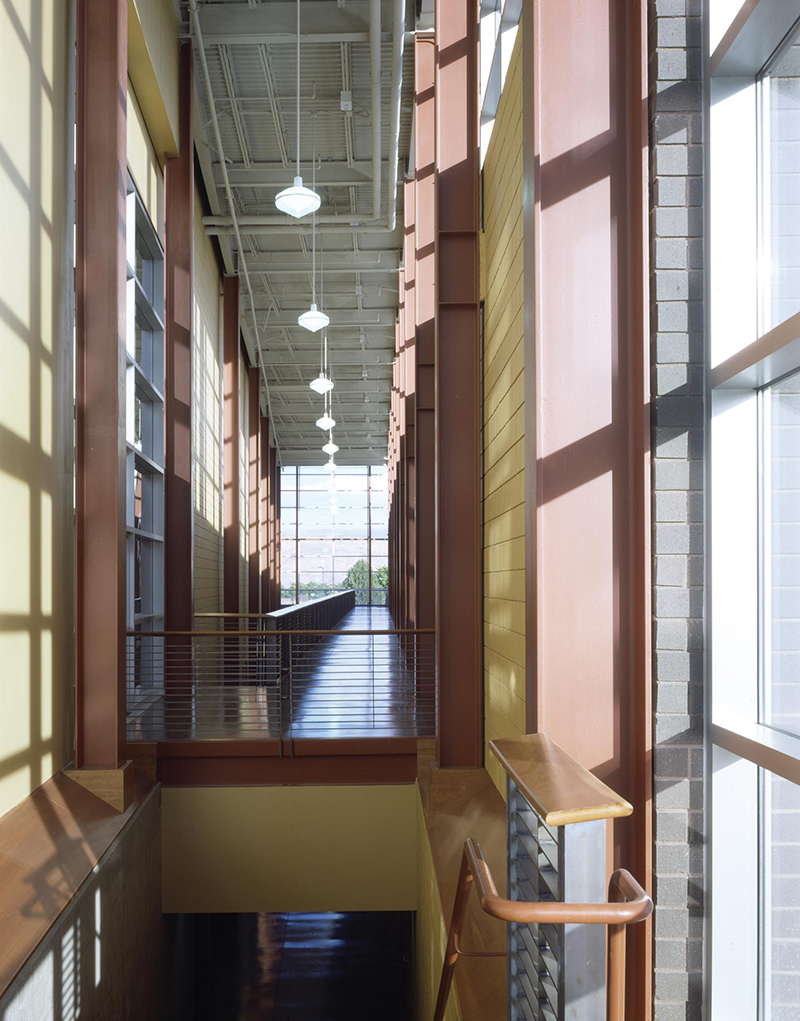 Atrium
The two-story wedge space separating the arena from the south-facing classroom area brings a Southern Utah slot canyon motif to the plan in a non-literal, modern design.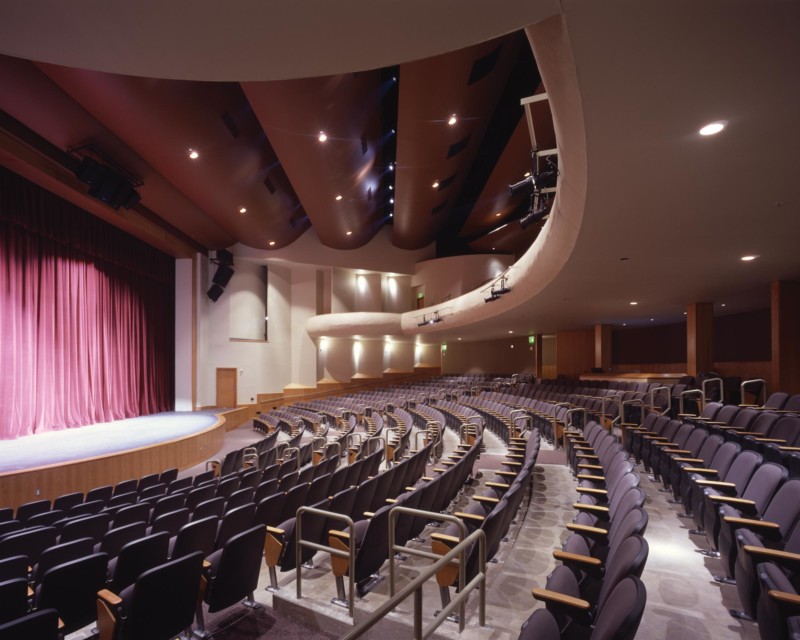 Exceptional Community Space
The theater has seating for 800 patrons and provides Richfield City and Sevier County with an exceptional community space for activities such as plays, pageants, and musical events.